Online Leader for Solid Waste Disposal Bids, Recycling Bids, and Trucking Bids
Grow your business with access to hundreds of solid waste disposal bids as part of the most comprehensive bid database in the environmental sector.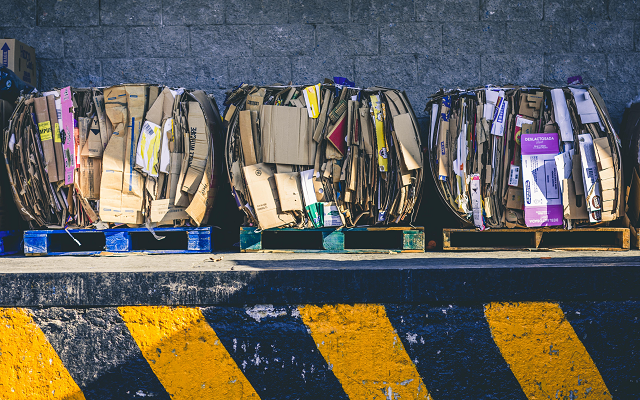 Don't lose out on a job because you missed the RFP.
Staying on top of all the bids at all the sources is time-consuming. Unless you're on top of it, you can easily miss a bid and lose out on business without even knowing it. Solid Waste, recycling, disposal, and trucking Bids are just a matter of opening your email in the morning.
Lost opportunities are costing you business.
We gather all the Solid Waste, recycling, disposal, and trucking Bids in your state and across the country so you don't have to.
Daily Email Notifications
Get notified by email whenever a job matching your specific criteria has been added to our database. Connect to Solid Waste, recycling, disposal, and trucking bids instantly.
Search Active Bids Online
Search our database 24 hours a day to find more bids. Our nationwide database is comprehensive and user-friendly.
No Charge for Specs
Our bids are complete. Whenever available, bid specifications, addenda, and documentation are provided to you at no additional cost.
Unlimited Users at No Added Cost
Add as many additional users from your company at no additional cost. Each person gets their own bid profile.
This is our Specialty
We don't just include the environmental industry, we specialize in it. Our team has decades of experience to provide you the best-fit opportunities.
How to Get Started
Signing up is easy. Just select the types of bids you would like, and the states where you do business. We'll do the rest. Get started today! No credit card required for free trials!
Start 30 Day Free Trial
Sign Up
Set up your bid profile and preferences.
Receive Bid Requests
Emails come to your inbox four times daily with opportunities matching your profile.
Enjoy New Opportunities
Grow your business fast by letting us find you the best jobs available.
Make the Most of our Service with our Free Platform Features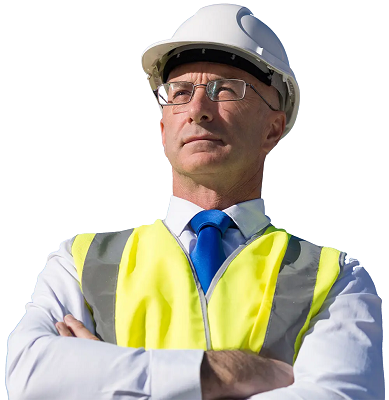 Bid Bookmarks
Easily bookmark bids you don't want to lose track of. Retrieve them later through your custom bookmarks dashboard.
Bid Reminders
Never forget about another opportunity - select a date and we'll automatically remind you about specific bids.
Saved Searches
Always using the same search criteria? Save time by entering it once, then running that search in the future with just one click.
Bid Tracking System
Easily manage all the bids your company is involved in, and add your own notes and labels. Easily collaborate across your team.
Start 30 Day Free Trial
Sample Solid Waste, recycling, disposal, and trucking Bids
Please note these bids are EXPIRED and are SAMPLE content of what we offer to our paid subscribers
| State | Bid Description | View |
| --- | --- | --- |
| TX | Brazosport Independent School District : Removal, Transportation, and Disposal of Asbestos-Containing Building Materials and The Demolition of Various Buildings Located at The Fleming Elementary School Campus. This proj... | Open |
| SC | Aiken Co: *ADDENDUM 1-3* Horse Creek Aeration Basin #5 Sludge Removal. Aiken County Government is soliciting sealed bids from qualified vendors to remove approximately 17 million gallons of sludge from aeration basin #5 ... | Open |
| TX | TXTDOT : Rental of 40 Cubic Yard Roll-Off Container. ... | Open |
| PA | Souderton Charter School Collaborative: Demolition Services. Demolition, removal, and proper disposal of structures and contents of the vacant building. This proposal is being solicited for demolition for an old,... | Open |
| AR | Warren: *ADDENDA 1-3* WWTP LAGOON SLUDGE REMOVAL - MCE Project No.: 19-5773 (PHASE I). The City of Warren Water and Sewer (Warren), located in the south east of Arkansas, operates and maintains a wastewater treatment pl... | Open |
| CA | Huntington Beach: w/ *ADDENDUM 1* Homeless Encampment Clean Up Services. The City of Huntington Beach (City) is soliciting a Request for Quote from qualified firms / contractors / vendors to provide Homeless Encampment C... | Open |
| KY | Commonwealth of Kentucky: EMERGENCY CLEANING AND REMEDIATION/ABATEMENT SERVICE... | Open |
| MA | MBTA: *Addenda 1-6* Orange Line Rail Car Disposal. MBTA seeks qualified Contractor to load, transport, and dispose of 120 Orange Line Rail Cars over a 12-month period. Scrap and waste materials, Metal waste scrap and b... | Open |
| CA | Irvine: w/ *ADDENDA 1-4* 2022-2025 Consultant Team Program. It is the City's intent to establish a team structure of consultant firms. This 2022-2025 Consultant Team Program RFP is intended to establish new contracts fo... | Open |
| FL | South Broward Drainage District: *Addenda 1-3* SBDD Post Disaster Debris & Tree Removal Services. SBDD is accepting bids for Post Disaster Debris & Tree Removal Services. Following a declared disaster, Contractors will c... | Open |
| NC | Charlotte: *ADDENDUM 1-3* McDowell Creek WWTP Digester Cleanout and Inspection Services. The project consists of removing and properly disposing of all materials currently stored in Digester No. 5 and cleaning Digester N... | Open |
| TX | Pearland : *Addenda 1/3* Demolition and Disposal Services for Residential Structures. The City of Pearland seeks proposals from qualified vendors known to be experienced and regularly engaged in work of similar character... | Open |
| PA | Uniontown: 4,000 32-gallon recycling containers, square in nature, with wheels, and attached lid that flips. The container shape should be truck friendly so recycling trucks can pick up and empty cans without using manp... | Open |
| NC | Brunswick Co: Contract Operations for Biosolids Removal and Disposal from the Brunswick County Wastewater Treatment Facilities. The selected contractor will be responsible for the removal of wastewater biosolids at the d... | Open |
| SC | Kiawah Island: *ADDENDUM 1* Debris Management and Emergency Response Management and Recovery Services... | Open |
| OH | Westerville: *ADDENDUM 1* Water Plant Lime Sludge Removal and Land Application. The work includes the removal and land application of lime sludge from the east and middle lagoon located at the City's Water Treatment Plan... | Open |
| TX | Texas City : CODE COMPLIANCE ABATEMENT FOR JUNK & DEBRIS CLEAN-UP SERVICES.... | Open |
| TX | The Brownsville Public Utilities Board : *ADDENDUM 1* Asbestos Removal and Disposal at the Silas Ray Power Plant Unit 5.... | Open |
| OH | Warsaw: Construction of WWTP Lagoon #1 Rebuild. The work for which Bids are invited consists of the furnishing of all materials and labor for the following: Contract A – Sludge Disposal: Consisting of removing and land a... | Open |
| RI | RI Resource Recovery Corporation (RIRRC): Curbside Recycling Bins... | Open |
| NC | Charlotte: *ADDENDUM 1-4* Irwin Creek Wastewater Treatment Plant Cleaning of Process Tanks. Removal, mechanical dewatering, filtrate management, transportation, and disposal of all materials from Irwin Creek wastewater t... | Open |
| FL | Lee County: *Addenda 1-4* Olga WTP Sludge Removal & Disposal. The Lee County Board of County Commissioners seeks to contract with a qualified Vendors to remove the Alum residuals from four (4) Lagoons at the Olga Water T... | Open |
| MO | Columbia: *ADDENDUM 1* Lime Loading, Hauling and Land Application - Multi Year... | Open |
| OR | Silverton: *Addendum#1* 2022 BIOSOLIDS HAULING AND LAND APPLICATION. In general, the contract shall consist of the following: Removal of approximately 1.0 million gallons of treated wastewater sludge (biosolids) from con... | Open |
| TX | Midland: *ADDENDA 1 & 2* Water Reclamation Facility Plant Farm Ponds Rehabilitation. The project includes the draining, sludge removal and hauling, and removal and replacement of the pond liners at Farm Ponds A and B. Th... | Open |
| LA | St. Tammany Parish: Emergency Dumpster Service. Scope of work/Services: During an emergency event, the Contractor shall deliver between 1-25, 30-yard roll-off (open top) dumpsters to locations within the Parish. Contract... | Open |
| TX | Garland : *ADDENDUM 1* Rowlett Creek Roll-Off Container Hauling Services. This specification provides annual contract services for transportation of solid waste generated at the City of Garlands' Rowlett Creek Wastewa... | Open |
| OK | Muskogee: Wastewater Treatment Plant Bio-Solids Removal, Hauling & Disposal ... | Open |
| WA | XX Yakima County Fire Protection District 12 : 2021 SMALL WORKS ROSTER . In accordance with the Revised Code of Washington 39.04.155. Yakima County Fire Protection District 12/ West Valley Fire Department and Yakima ... | Open |
| OK | Oklahoma Environmental Management Authority: 6 Month Bid Request for Roll Off Containers The Oklahoma Environmental Management Authority will receive sealed bids for the following: 10 Yard Roll Off Containers 15 Yard... | Open |
| FL | South Broward Drainage District: *Addenda 1-2* SBDD Post Disaster Vac Truck/Dredger Services. SBDD is accepting bids for Post Disaster Vac Truck/Dredger Services. Following a declared disaster, Contractor will clean/chan... | Open |
| TX | Lake Kiowa POA : Silt removal in retention ponds.... | Open |
| TX | Anahuac *docs Added* *ADDENDUM 1* Sludge Basin Conversion Project, TWDB DWSRF Project. The scope of work includes, but is not limited to, the removal of sludge within the existing basin and provide for an earthen levee, ... | Open |
| WA | XX Walla Walla School District #140: SMALL WORKS ROSTER. RCW 28A.335.190, which is commonly known as the Public School Bid Law, requires that school districts establish a Small Works Roster of qualified contractors wish... | Open |
| MI | Ingham County: Drain Cleaning Services for the Ingham County Road Department. The County of Ingham (County) solicits bids from experienced and qualified vendors for the purpose of providing high-velocity vacuum truck (wi... | Open |
| WY | Cheyenne:* ADDENDUM 1* 4 & 8 Yard Front End Load Containers... | Open |
| MD | MD Environmental Service: *ADDENDA 1-4* Beneficial Reuse Services for Dewatered, Lime-Stabilized Biosolids MCI Wastewater Treatment Plant. The Maryland Environmental Service is soliciting competitive sealed bids from qua... | Open |
| NC | NEW HANOVER CO: *ADDENDUM 1* PRE-POSITIONED REMEDIATION SERVICES. Services include assessment and remediation activities. Services are requested to be utilized in the event of an emergency, immediately following the emer... | Open |
| CA | NAPA COUNTY FCWCD: Site preparation and hauling, and placement of dredging spoils at a site where they will be offloaded by a contractor working for the US Army Corps of Engineers. The majority of the dredge spoils will ... | Open |
| PA | Dallas Township: Rental of 25 (more or less) - Forty-Yard Waste Disposal Containers. The rental of 25 (more or less) - Forty-yard waste disposal containers for the refuse disposal to be used for our Township's Spring... | Open |
menu
Your free trial is a few clicks away
Envirobidnet posts hundreds of Solid Waste, recycling, disposal, and trucking bids! Sign up for a 30-Day no-obligation free trial, no credit card required.
x Close