Online Source for Commissioning Services Bids
We are the proven leader for comprehensive and cost-effective service. Our customers depend on us to grow their business, we always deliver.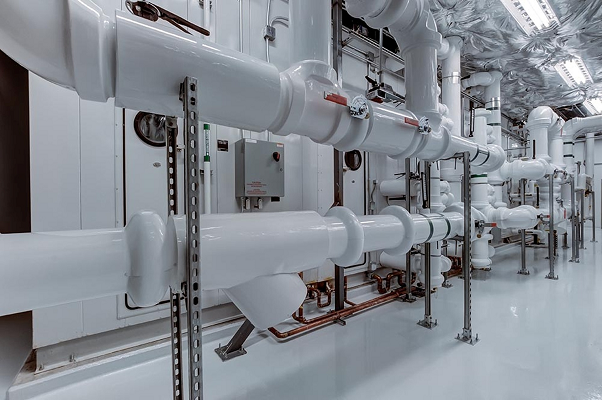 Don't lose out on a job because you missed the RFP.
Staying on top of all the bids at all the sources is time-consuming. Unless you're on top of it, you can easily miss a bid and lose out on business without even knowing it. Commissioning Services Bids are just a matter of opening your email in the morning.
Lost opportunities are costing you business.
We gather all the Commissioning Services Bids in your state and across the country so you don't have to.
Daily Email Notifications
Get notified by email whenever a job matching your specific criteria has been added to our database. Connect to Commissioning Services bids instantly.
Search Active Bids Online
Search our database 24 hours a day to find more bids. Our nationwide database is comprehensive and user-friendly.
No Charge for Specs
Our bids are complete. Whenever available, bid specifications, addenda, and documentation are provided to you at no additional cost.
Unlimited Users at No Added Cost
Add as many additional users from your company at no additional cost. Each person gets their own bid profile.
This is our Specialty
We don't just include the environmental industry, we specialize in it. Our team has decades of experience to provide you the best-fit opportunities.
How to Get Started
Signing up is easy. Just select the types of bids you would like, and the states where you do business. We'll do the rest. Get started today! No credit card required for free trials!
Start 30 Day Free Trial
Sign Up
Set up your bid profile and preferences.
Receive Bid Requests
Emails come to your inbox four times daily with opportunities matching your profile.
Enjoy New Opportunities
Grow your business fast by letting us find you the best jobs available.
Make the Most of our Service with our Free Platform Features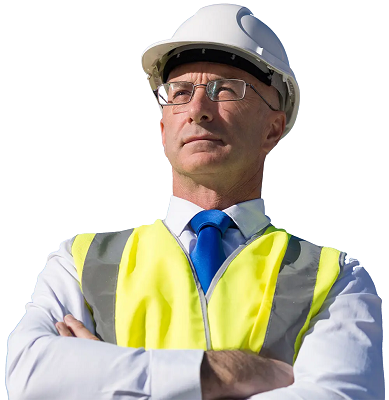 Bid Bookmarks
Easily bookmark bids you don't want to lose track of. Retrieve them later through your custom bookmarks dashboard.
Bid Reminders
Never forget about another opportunity - select a date and we'll automatically remind you about specific bids.
Saved Searches
Always using the same search criteria? Save time by entering it once, then running that search in the future with just one click.
Bid Tracking System
Easily manage all the bids your company is involved in, and add your own notes and labels. Easily collaborate across your team.
Start 30 Day Free Trial
Sample Commissioning Services Bids
Please note these bids are EXPIRED and are SAMPLE content of what we offer to our paid subscribers
| State | Bid Description | View |
| --- | --- | --- |
| AZ | Northern Arizona Intergovernmental Public Transportation Authority: *Addenda#1-2* DCC Sustainability Commissioning Professional Services.... | Open |
| CA | Mt. San Antonio College: (RFQ) Multidisciplinary Professional Consulting Services. The Mt. San Antonio Community College District (District) is inviting Consultants to submit a Proposal for Professional Consultant Servic... | Open |
| MA | Needham: (RFQ) *Addenda 1-2* On-call Commissioning Services. Consultant to oversee multiple Town buildings of new, proposed and existing construction. Document peer review, inspection of mechanical systems during constru... | Open |
| CA | San Bernardino County TA: w/ *ADDENDA 1-7* Arrow Maintenance Facility (AMF) Hydrogen Fuel Upgrade Project: Hydrogen Fuel System (HFS). SBCTA intends to implement a new HFS to support integration of a ZEMU rail vehicle (w... | Open |
| NY | NYCDEP: *DUE DATE EXTENDED* Design-Build Architect and Engineering Services for DEP Downstate Infrastructure Projects. Services may include but are not limited to program development, project management, design criteria ... | Open |
| CT | Norwalk: *Update* Commissioning Services for New Norwalk High School – State Project Number 103-0263 N. The City of Norwalk (The City) is soliciting proposals from qualified Commissioning Agents (CxA) to provide commissi... | Open |
| FL | Collier County Public Schools: (RFQ) Professional Services - 5 Categories. To provide professional services for five continuing service contract categories: Architectural Planning & Design, Building Materials (Asbestos/L... | Open |
| TX | Frisco ISD: 22-23 Extended General Professional Services Phase 1. Frisco ISD is soliciting qualifications from qualified professional services firms to provide as needed services on a task request basis. ... | Open |
| FL | School District of Escambia County: (RFQ) Building Commissioning Services / Environmental Consulting Services / Land Surveying Services. The School District of Escambia County will be requiring professional services unde... | Open |
| FL | Hillsborough County Aviation Authority (TPA): (RFQ) *Addenda 1-3* Program Management Consultant. The Program Management Consultant professional staff augmentation services will cover the broad spectrum of activities norm... | Open |
| TX | Pasadena : (RFQ) *ADDENDUM 1* Geotechnical; Materials Testing; Test and Balance; Commissioning.... | Open |
| RI | State of Rhode Island: (RFQ) URI Narragansett Bay Campus Renewal Phase 1 – Main Project. Provide design, construction administration & commissioning services for the Hazardous Material Storage Facility, Ocean Robotics L... | Open |
| CO | Town of Minturn: *ADDENDA 1-4* *Documents added* NEW MINTURN WATER TREATMENT PLANT. The Town of Minturn located in Eagle County, Colorado is seeking a Statement of Qualifications from qualified water engineering firms (... | Open |
| NC | Lincoln Co: RFQ ON-CALL ENGINEERING... | Open |
| KY | University of Kentucky: PROFESSIONAL CONSULTING SERVICES... | Open |
| AZ | Arizona State University: (RFQ) Polytechnic Research and Educational Building (PREB) - Commissioning. ASU is seeking SOQ's for Commissioning Services in support of the construction of approx. 178,000 g.s.f for the propos... | Open |
| MO | Kansas City: BIOGAS USE APPLICATIONS PROJECT. The Project consists of services for the design, construction, commissioning, and operation of a system that will accept all of the stored biogas from the Blue River WWTP ana... | Open |
| FL | Lee Health: (RFQ) Commissioning Authority Services. Lee Health is requesting submission of qualifications from commissioning authority firms under the provisions of Section 255.103, Florida Statutes, relating to the Lee... | Open |
| PA | BRISTOL TOWNSHIP SCHOOL DISTRICT: COMMISSIONING SERVICES. ... | Open |
| NJ | Rowan University : Student Center Expansion Commissioning.... | Open |
| WA | XX Central Valley School District #356 (RFQ) A&E, Miscellaneous Consultants and Professional Services File #:135-22-01-S Notice is given that the Central Valley School District #356 is seeking statements of qualification... | Open |
| NJ | NJDMAVA : Facility Commissioning Service for New Vehicle Maintenance Facility PROJECT NUMBER: VL013 PROJECT LOCATION: 2560 South Delsea Drive, Vineland, NJ 08360-7093 EST VALUE: $50,000-$100,000. DMAVA is soliciting bid ... | Open |
| VA | Virginia Tech: *ADDENDUM 1* Commissioning and Audit Services... | Open |
| CA | Harbor Department, Port of Los Angeles: On-Call Engineering Services. The City of Los Angeles Harbor Department invites the submittal of proposals to provide on-call engineering services. This RFP may result in the creat... | Open |
| CT | Killingly Memorial School: (RFQ) Commissioning Services - KMS Renovate with Addition Project. ... | Open |
| OR | Salem: *Document added* Willow Lake WPCF-Headworks Bar Screen No. 3 (4TH BAR SCREEN). WORK DESCRIPTION: The Work under this Contract consists of supplying and installing bar screen No. 3 (4th bar screen) in an existing c... | Open |
| CO | Boulder County: *ADDENDUM 1* Continuing Services for the Boulder County Public Works Department. Awarded vendors will be expected to enter into a continuing services contract with the county with the option to renew for... | Open |
| TX | The Employees Retirement System of Texas : (RFQ) Professional Services. The Employees Retirement System of Texas (ERS) has issued a Request for Qualifications (RFQ) seeking qualified firms (Respondents) to provide one (1... | Open |
| WA | Northshore School District #417: (RFQ) Consultant Services. The Northshore School District #417 (NSD) is preparing to perform capital improvements during the years of 2022 through 2026 after passage of the 2022 Capital I... | Open |
| CT | West Hartford : *Addendum 1* Design Services for Building Improvements at Duffy Elementary School. The Town of West Hartford is seeking professional services for the preparation of plans, specifications, cost estimates, ... | Open |
| NC | Rowan-Cabarrus Community College: LOI Open-Ended Commissioning, Retro-Commissioning and Related Services... | Open |
| AZ | Show Low: Water Storage Tank 8B City of Show Low, AZ. The City of Show Low is soliciting bids from qualified parties for the construction of Water Storage Tank 8B City of Show Low Project #FM-1222. The new tank will be l... | Open |
| MA | MassDevelopment: (RFQ) Public Safety Building Devens Building and Systems Commissioning Agent. The Massachusetts Development Finance Agency is seeking statements of qualifications from Massachusetts firms to provide ind... | Open |
| AL | Alabama Department of Corrections: *ADDENDUM 1,2* (RFQ) Commissioning Consultants to provide required services for upcoming correctional projects. *Due date change to 5/25/22*... | Open |
| DE | State of Delaware: OMB22140-STATEWIDE *w/ADDENDUM 1* Statewide Commissioning Services. ... | Open |
| VA | Lynchburg: *ADDENDUM 1,2* Pre-Qualification Architectural & Engineering Services for Facilities... | Open |
| CA | Orange County Water District: FULLERTON MAIN PLANT PFAS WATER TREATMENT PLANT. The Fullerton Main Plant PFAS Water Treatment Plant project generally consists of the following major components. 1. Take delivery and ins... | Open |
| KY | Louisville & Jefferson County Metropolitan Sewer District: INSPECTION SERVICES The Louisville and Jefferson County Metropolitan Sewer District (MSD) is requesting Proposals from qualified and experienced firms for leve... | Open |
| CT | DAS: (RFQ) On-Call Building/Envelope Commissioning Services. DAS Construction Services - Building and Envelope Commissioning Consultant Services, Note: These On-Call Contracts are reserved for use by the Connecticut Depa... | Open |
| UT | UT DFCM: *ADDENDUM 1* University of Utah HMHI Receiving Systems Commissioning Services The services of this solicitation include, but are not limited to, commissioning of the following systems: 1. Cooling systems 2. ... | Open |
menu
Your free trial is a few clicks away
Envirobidnet posts hundreds of Commissioning Services bids! Sign up for a 30-Day no-obligation free trial, no credit card required.
x Close