Bid Centerbusiness_center
Online Source for Commissioning Services Bids
We are the proven leader for comprehensive and cost-effective service. Our customers depend on us to grow their business, we always deliver.
Don't lose out on a job because you missed the RFP.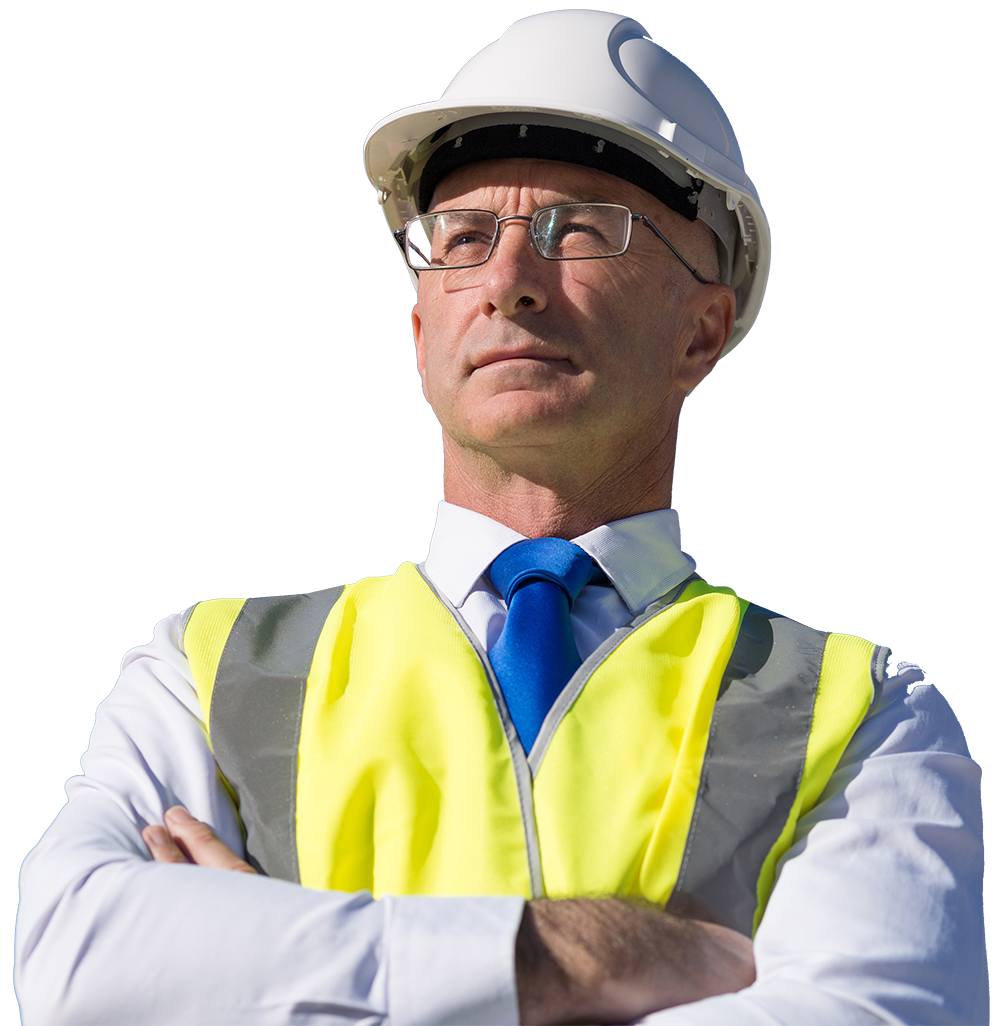 Why Envirobidnet?
One Price for all Services
Our fees are all inclusive, including all services and agencies, no gimmicks and no add-ons! Never "pricing starts at"!
Additional Users are Free
Add as many additional users from your company at no additional cost, and each person gets their own bid profile.
No Charge for Specs
Our Commissioning Services bids are complete. Whenever available, bid specs are provided to you at no additional charge.
Envirobidnet is the Most Comprehensive and Cost Effective Service on the Planet!
30 Day Free Trial
*No Credit Card Required
Snapshot of Sample Commissioning Services Bids
Please note these bids are EXPIRED and are SAMPLE content of what we offer to our paid subscribers
| Bid ID | State | Bid Description | View |
| --- | --- | --- | --- |
| 685803 | GA | Chattahoochee Technical College: (RFQ) Building Commissioning Services for Aviation Training Academy for Chattahoochee Technical College to be constructed on the grounds of the Paulding County Northwest Atlanta Airport i... | Open |
| 684869 | MA | Dover : (RFQ) Commissioning Services. The Town of Dover seeks proposals from qualified envelope CxP's to provide envelope Cx services for the Dover Community Center project - 4 Springdale Ave., Dover, MA. Addition / reno... | Open |
| 682781 | GA | Classic Center CCA: Commissioning Services for large public assembly facilities and providing other related services to optimize efficient and effective facility infrastructure for the Classic Center Arena which is curre... | Open |
| 682727 | OH | Columbus - OSU: (RFQ) Martha Morehouse Tower Upgrades (Commissioning Agent). Total Project Cost $19,300,000.00... | Open |
| 682454 | CA | Orange County Sanitation District: w/ *ADDENDA 1-2* Supplemental Engineering Services. Architecture, Engineering – Construction Management, Engineering – Civil / Mechanical, Engineering - Electrical, Engineering - I&C, E... | Open |
| 682326 | TX | Capital Metro: (RFQ) McKalla Station Design Build. DB Team to provide final design, permitting, phasing, construction, testing, start-up, and commissioning services to assist the Authority in delivering the McKall... | Open |
| 681632 | MA | MA Designer Selection Board: (RFQ) Study and Design for General Building Renovations, Repairs and Upgrades (MCLA). Project Location: North Adams, MA Awarding Agency: Massachusetts College of Liberal Arts (MCLA). Massac... | Open |
| 681617 | WA | PORT OF EVERETT : CENTRAL MARINA FUEL DOCK DESIGN CONTRACT. The Port of Everett (Port) is seeking Statement of Qualifications (SOQ) from qualified engineering firms (Consultant) to design a new fuel dock in the Central ... | Open |
| 681340 | WA | Central Kitsap Fire & Rescue : Commissioning Consulting Service... | Open |
| 679196 | WA | Centerville School District : ENERGY SERVICE COMPANIES (ESCOs) . Centerville School District is requesting, in accordance with RCW 39.35A, proposals for ESCO services to identify, design, install, commission, verify, and... | Open |
| 678394 | WA | Sultan School District : Professional engineering, architectural and land surveying services for a period of September 1, 2021 through August 31, 2022, associated with agency sponsored projects. ... | Open |
| 678226 | UT | State of Utah: Construction-Antelope Island State Park Visitors Center Expansion Design A/E Design Services. Division Facilities and Construction and Management Professional engineering services including civil engineer... | Open |
| 677789 | CA | San Bernardino CCD: w/ *ADDENDA 1-2* (RFQ/RFP) Design-Build services for the CHC Solar Project, Measure CC Bond Program. The District seeks to identify and select a highly qualified and cost/value competitive Design-Buil... | Open |
| 677449 | GA | Fort Valley State University: (RFQ) Commission for Academic Renovation & Campus Infrastructure, at Fort Valley State University in Fort Valley, Georgia.... | Open |
| 676474 | OH | Athens: (RFQ) Clippinger Renovation - Phase 3 (Commissioning Agent). ... | Open |
| 676366 | VA | University of Virginia: (LOI) Consultants to provide full commissioning services on a Term Contract basis... | Open |
| 675638 | SD | Rapid City: Commissioning services for the design, bid and construction for Mineral Industries Building at the South Dakota School of Mines and Technology (SDSMT) in Rapid City, South Dakota... | Open |
| 674687 | DE | CHRISTINA SCHOOL DISTRICT: CHR21026-ESSCOM *w/ADDENDUM 1* DISTRICT-WIDE COMMISSIONING SERVICES. Provide commissioning services which include: Design review; Integration of commissioning requirements into the construc... | Open |
| 674545 | GA | Valdosta State University: (RFQ) Building Commissioning Services for Performing Arts Center... | Open |
| 674243 | OR | Multnomah County: Building Envelope Commissioning Services for Library Bond Projects. ... | Open |
| 673647 | WA | Seattle School District No.1 : Building Commissioning Consulting Services for Rainier Beach High School Replacement, 8815 Seward Park Ave. S, Seattle, WA 98118. ... | Open |
| 673591 | NC | Wake Technical Community College: Eastern Wake Site – Commissioning Services including Building Envelope for Eastern Wake Site –General Education Building 1 & Student Services... | Open |
| 672911 | VA | Alexandria City Public Schools: Redevelopment Commissioning Services for New High School... | Open |
| 671940 | IL | Community Unit School District 300: Commissioning for the New Elementary School - Bid Release 3. SCOPE OF WORK The proposed project consists of a new 86,260 SF Elementary School for Community Unit School District 30... | Open |
| 671623 | OR | Multnomah County: Commissioning Services for Fundamental and Enhanced Commissioning Services. ... | Open |
| 670796 | CA | EAST BAY MUD: w/ *ADDENDUM 1* As‐Needed Construction Management and Inspection Services. EBMUD is soliciting proposals for As-Needed Construction Management (CM) and Inspection Services to provide staff augmentation to a... | Open |
| 688435 | OR | Deschutes Public Library: Commissioning Services. Deschutes County voters approved a $195 million bond measure to construct a new Central Library, and to expand and update existing libraries in the Deschutes Public Libra... | Open |
| 688391 | NC | Charlotte-Mecklenburg Schools: (RFQ) MEP Commissioning Services Commissioning firms interested in providing MEP Commissioning services for upcoming CMS construction projects. ... | Open |
| 687588 | NY | Binghamton: (RFQ) Consulting firm for the proposed City Of Binghamton New City Fire Station 2021 Commissioning and Special Inspections. ... | Open |
| 686468 | WV | Logan County Schools: (RFQ) COMMISSIONING AUTHORITY SERVICES - ALL LOGAN HVAC ESSERF PROJECTS, starting with Chapmanville Primary School, Chapmanville Middle School and Logan Middle School. The work shall include all ser... | Open |
| 685569 | IL | Crystal Lake School District 47: Commissioning Agent (Cx) Services ... | Open |
| 684598 | IL | College of Lake County: Advanced Technology Center Commissioning Authority Services It is the intent of the College of Lake County (CLC) to enter into an Agreement select a Commissioning Authority, to provide commissio... | Open |
| 684563 | IA | Davenport: A/E Services for Fairmount Community Center... | Open |
| 683884 | GA | FORSYTH COUNTY: Commissioning Authority Services for the Forsyth County New Administration Building. ... | Open |
| 683883 | GA | University of West Georgia: Building Commissioning Services for Humanities Building Renovation and Infrastructure, at University of West Georgia in Carrollton, Georgia... | Open |
| 683813 | OR | University of Oregon: *Addendum#1* Commissioning Services for Huestis Deferred Maintenance Project. The project will address seismic vulnerabilities, resolve accessibility limitations and update research spaces with mode... | Open |
| 683636 | KY | Frankfort: RFP-707 A/E Commissioning Agent Capitol MechElec Upgrade Ph1... | Open |
| 683292 | MA | MA Designer Selection Board: (RFQ) Study and Design for General Building Renovations, Repairs and Upgrades - NSCC Project Location: Danvers and Lynn. Awarding Agency: North Shore Community College. This contract will b... | Open |
| 683225 | CA | UC DAVIS: COMMISSIONING SERVICES Hospital Bed Replacement Tower (RHT) (California Tower). The RHT will be delivered by the Progressive Design-Build approach emphasizing Integrated Project Delivery processes. The RHT will... | Open |
| 683177 | MA | MBTA : (RFQ) General Engineering Consultant Service for Commissioning Services. The selected Commissioning Agent duties will include but not be limited to overseeing the design, installation, testing, and maintenance of ... | Open |
| 680864 | RI | North Kingstown School Department : Commissioning Agent Consulting Services Quidnessett Elementary School. The North Kingstown School Department, hereafter known as "the District", is requesting proposals from qualified ... | Open |
| 680640 | CA | Western Municipal Water District: w/ *Q&A* Engineering Design Services - Temescal Siphon Improvements. This RFP will focus on design services for the improvements at the Temescal Siphon Facility, construction support ser... | Open |
| 679792 | TX | San Antonio (SAWS): (RFQ) Professional engineering services Project 1: 2021 Production Facilities Engineering Work Order Contract and Project 2: Aquifer Storage and Recovery (ASR) Pipeline Cathodic Protection Replacement... | Open |
| 676235 | VA | UNIVERSITY OF VIRGINIA: (RFQ) COMMISSIONING SERVICES TERM CONTRACTS to support both Academic and UVA Health non-capital and capital projects for new construction and renovations ... | Open |
| 675240 | VA | Fairfax County: (RFQ) Architectural and engineering consulting firms for the full design and construction administration services for the renovation and minor expansion of the Crossroads facility located at 6901 South V... | Open |
| 674939 | NY | SUNY: Commissioning Services Term Contract - Statewide. A consultant is required to provide commissioning services for Commissioning Term Contracts for the State University Construction Fund. Services will be on an as-ne... | Open |
| 673217 | VA | Hampton Roads Sanitation District: (RFQ) Design, construction, and commissioning of the Nansemond Treatment Plant Advanced Nutrient Reduction Improvements Phase II (NP013820) project.... | Open |
| 672802 | VA | Alexandria City Public Schools: *ADDENDUM 1,2,3,4,5* Commissioning Services. *Due date change to 7/1/21*... | Open |
| 671872 | CA | Peralta CCD: (RFQ) District-wide Commissioning Services and is seeking proposals for Commissioning Services for the Laney College Central Utility Plant. Well qualified Building Commissioning Firms to provide Building Com... | Open |
| 671277 | CO | Routt County: Commissioning Agent (CxA) for a new Health & Human Services Facility to replace the existing buildings currently located at 135 6th Street, Steamboat Springs, Colorado. The new facility will be an approxim... | Open |
| 687518 | WA | Kennewick School District No. 17: (LOI) A&E Consultant, Construction Management & Related Services. In order to comply with RCW Chapter 39.80, the Kennewick School District is announcing its requirements for consultants ... | Open |
| 687269 | WA | Seattle : Airlift Pump Station 38 Replacement located at 1411 Alki Avenue SW. PROJECT DESCRIPTION: This Project will remove and replace existing mechanical, electrical, and structural features at Pump Station 38 and con... | Open |
| 685885 | MO | Lee's Summit R-VII School District: Commissioning Services bid proposals for Lee's Summit High School and East Trails Middle School ... | Open |
| 684834 | AL | Montgomery County Board of Education: (RFQ) Design professionals to provide services for an upcoming multiple project capital improvement program. ... | Open |
| 681612 | CT | Newington: *Addendum 1* Commissioning Services for Anna Reynolds School. The Town of Newington is requesting Qualification Statements and Fee Proposals from experienced commissioning agent firms to provide professional ... | Open |
| 681602 | IL | Urbana: RFQ Architectural and Engineering Design Services for Two New Fires Stations The City of Urbana is seeking proposals from qualified firms to provide architectural and engineering services related, but not limite... | Open |
| 680888 | MT | Helena: STRATEGIC PLAN FOR WASTE REDUCTION The City is requesting a proposal from firms capable of developing a Strategic Plan for Waste Reduction for the City of Helena (Strategic Plan). The RFP is limited to 10 ... | Open |
| 680863 | RI | North Kingstown School Department : Commissioning Agent Consulting Services Wickford Middle School. The North Kingstown School Department, hereafter known as "the District", is requesting proposals from qualified consult... | Open |
| 679685 | TX | Nueces: *Addendum 1* (RFQ) City of Corpus Christi, DESIGN BUILD- SERVICES FOR SURFSIDE PARK NORTH BEACH RESTROOM AND PARKING FACILITY. The City is seeking qualified firms interested and qualified to provide design/b... | Open |
| 675522 | CT | Norwalk : *Addendum 1* Norwalk High School – Commissioning Services -State Project No. 103-0263 N. The City of Norwalk is soliciting proposals from qualified Commissioning Agents (CxA) to provide commissioning services ... | Open |
| 674895 | CT | Bristol : *Addendum 1* Commissioning Agent Services for Renovations at Bristol City Hall. The City of Bristol is seeking proposals from firms to serve as commissioning agent for renovations at Bristol City Hall located ... | Open |
| 673186 | CA | Santa Clara Valley Water District: w/ *ADDENDUM 1* (RFQ) COYOTE PUMPING PLANT ASDs REPLACEMENT PROJECT (Design-Build). The Santa Clara Valley Water District (Valley Water) is soliciting qualifications and proposals from ... | Open |
| 671352 | VA | Arlington Public Schools: *ADDENDUM 1* Term Contracts for Architecture and Engineering Services for Miscellaneous Task Work Order Contracts for Arlington Public Schools... | Open |
| 669174 | UT | UT DFCM : * ADDENDUM 1* CONSTRUCTION - VBS CX SERVICES - SUU ACADEMIC CLASSROOM BUILDING - 20299730. DFCM CONSTRUCTION - VBS COMMISSIONING SERVICES - SUU ACADEMIC CLASSROOM BUILDING - 20299730 ... | Open |
| 667801 | TX | Bexar: (RFQ) City of San Antonio, On Call Building Commissioning Services.... | Open |
| 664663 | PA | State of PA: Qualifications List for Statewide Commissioning. Firms wishing to provide Cx services for statewide Projects are required to pre-qualify. This Invitation to Qualify (ITQ) provides the information requir... | Open |
| 686670 | TX | Gregory-Portland ISD: (RFQ) Professional Commissioning Services Provider for Mechanical (HVAC) and Electrical Systems for Early Childhood Center Project... | Open |
| 686451 | CA | University of California, Berkeley: (RFQ) COMMISSIONING AGENT Housing Project No. 2. The successful commissioning agent will assist the university in conducting a comprehensive commissioning process for the project to: ... | Open |
| 684416 | CT | LEARN: Commissioning Agent Services. LEARN is requesting proposal for commissioning agent services for the alterations of the Ocean Ave LEARNing Academy, 582 Ocean Avenue, New London CT 06320... | Open |
| 683802 | UT | Salt Lake City: *ADDENDUM 1* TERM CONSULTANT BUILDING COMMISSIONING/LEED CONSULTING SERVICES... | Open |
| 682308 | GA | FORSYTH COUNTY: *ADDENDUM 1,2,3,4,5* Commissioning services for two (2) Fire Stations. Fire Station Number 9 & Fire Station Number 15.Fire Station #9 located at 8420 McBride Lane Fire Station #15 located at 1721 Trammel ... | Open |
| 681627 | UT | UT DFCM Construction: *ADDENDA 1 & 2* University of Utah Applied Sciences Bldg Commissioning Services The services of this solicitation include, but are not limited to, commissioning of the building control, mechanica... | Open |
| 680752 | OR | Oregon Military Department: (RFQ) JACKSON ARMORY ASLEP DESIGN BUILD PROJECT. The Oregon Military Department is seeking a Design-Build Contractor to provide Project management, design, review, value engineering, testing, ... | Open |
| 677989 | CT | Fairfield : (RFQ) *Addenda 1-2* Fairfield Public Schools - Recommissioning Services. The Town of Fairfield and Fairfield Public Schools (Owner) are seeking statements of qualifications and pricing proposals from qualifie... | Open |
| 677318 | MA | MA Designer Selection Board: (RFQ) MEP New and Existing Building Commissioning Services. The scope of work has been prepared to identify the key tasks of the commissioning process and related facilities operations activi... | Open |
| 673687 | WY | Cheyenne: (LOI) Various Professional Services for Undetermined Projects for the Laramie County School District Number One. Services include, but are not limited to the following: Structural, Mechanical, E... | Open |
| 671782 | CO | School District 49: Building Commissioning Services. ... | Open |
| 670077 | UT | UT DFCM : *ADDENDUM 1* Construction - VBS Commissioning Services - University of Utah West Village Family & Graduate Housing... | Open |
| 687868 | CT | Farmington: (RFQ) Commissioning Services. The Farmington High School, and Central Office Building Committee is pleased to announce this invitation to submit qualification from bidders to provide professional commissionin... | Open |
| 685635 | MA | Quincy: (RFQ) *Update* Public Safety Headquarters Building Commissioning Consultant. Requesting Qualification Statements from firms interested in providing services as the Building Commissioning Consultant on the propose... | Open |
All sample Commissioning Services bids
---