Grow your business, change the world
Envirobidnet is the Leading Industry Resource for Environmental Bids, RFP, and RFQ Since 1995
New opportunities are posted and emailed daily across civil and environmental engineering, architecture, demolition, waste, SCADA, GIS, and analytical projects!
Don't lose out on a job because you missed the RFP.
Receive Bid Requests
Emails arrive four times daily with opportunities matching your profile.
Enjoy New Opportunities
Grow your business fast by letting us find you the best jobs available.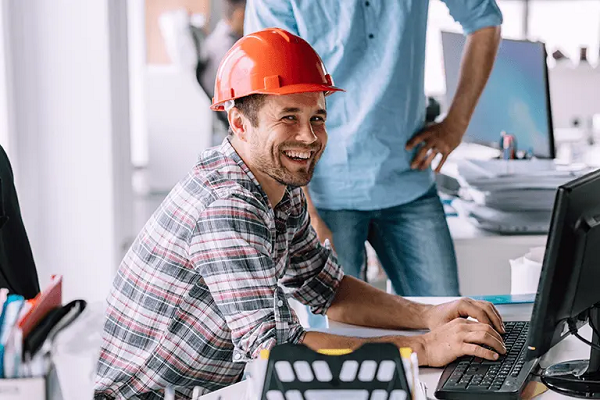 Comprehensive coverage of best-fit RFPs for your business
We don't just include the Environmental industry, we specialize in it. Our nationwide coverage of quality Environmental Bids, RFP and RFQ ensures our customers have more opportunities than ever.
Lost opportunities are costing you business.
Envirobidnet is cost-effective. Pricing is all-inclusive, and the benefits speak for themselves.
No additional charge for bid specs and addenda
Whenever available to us, bid specification and addenda are provided to customers at no additional cost. Simply click and download, and no download limits. Download as many documents as you want, as many times as you want, never any additional charges.
Sound too good to be true? Try us out for 30 Days and
see for yourself
, no credit card required.
Additional users from your company are free
Yep, you read that right, you can add as many additional users from your company as you want for no additional charge. Add 2 users or 200 (or more!), you'll never be charged for your additional users.
As the main account holder, you'll also have access to account management tools to easily manage all your users, their preferences, and more.
Explore our Bid Categories
Make the Most of our Service with our Free Platform Features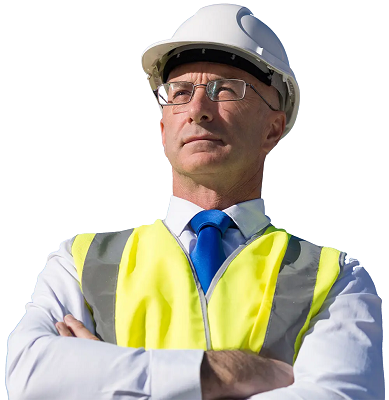 Bid Bookmarks
Easily bookmark bids you don't want to lose track of. Retrieve them later through your custom bookmarks dashboard.
Bid Reminders
Never forget about another opportunity - select a date and we'll automatically remind you about specific bids.
Saved Searches
Always using the same search criteria? Save time by entering it once, then running that search in the future with just one click.
Bid Tracking System
Easily manage all the bids your company is involved in, and add your own notes and labels. Easily collaborate across your team.
*No Credit Card Required
What our Customers Say
Just wanted to take a moment to wish you Happy Holidays! I also wanted to let you know that during the past year, Skelly and Loy contracted with a major lead service (Think O/D). They "sold" us good and we thought their service would be exactly what we needed. It wasn't. We decided to keep Envirobidnet and run it parallel with xxxxxx for three months as a test. Which turned into 6, then 9, then…. We decided to cancel with them. While we loved the forecasting they offered, they weren't sending us anything that you weren't. And in the end their big sell (importing leads into DV) never really worked for us. SOooooo… just wanted to tell you that! I know there have been times when we felt something was missed but in the end you've always done a great job of explaining why and we are super satisfied with Envirobidnet and your awesome customer service! Thank you so much! Have a wonderful holiday season!

Since you asked for feedback, I'll be happy to provide some:

Your company and your system are amazing. Your emails and your website are accurate, professional, and industry-best. I have absolutely zero concerns or complaints about your product or services

As a fairly new client of Envirobidnet, we have found that your service is an invaluable resource for receiving up-to-date opportunities and information. The ease of use, accessibility, and availability of links to many of the solicitation documents has considerably reduced the time spent searching for and requesting applicable information. We feel that Envirobidnet is time and money well-spent.

Here's what I just sent our company president when he asked if Envirobidnet was productive: VERY, According to my records for just 2008 ...For VA, FBO, NJ, MD, NY, WV, PA, 44 out of 51 leads were from Envirobidnet. That's 86%.

As a new customer this year, I have been very happy with your service. I receive more detailed notifications daily and many times days before the other bid services send their e-mails out. This has allowed us to look at more areas of work and be more up to date on the projects bidding. It has also allowed us to be more selective in ordering plans for projects because more info is known about each project, thanks again.

---

Josh Caster, Demolition Division

TC Construction Company, Inc.

I like the attached PDF's and links to specs on owner or engineer web sites

We subscribe to Envirobidnet because it alleviates our staff from having to comb through the internet every day, searching hundreds of websites for bid opportunities.
menu
Your free trial is a few clicks away
Envirobidnet posts hundreds of bids daily, across the environmental sector! Sign up for a 30-Day no-obligation free trial, no credit card required.
x Close