Online Source for SCADA and Environmental Technology Bids
We cover every state including all agencies, counties, and municipalities. Our services are invaluable, see for yourself with a 30 day free trial.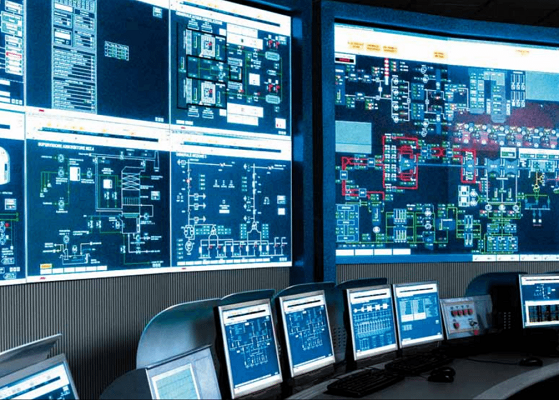 Don't lose out on a job because you missed the RFP.
Staying on top of all the bids at all the sources is time-consuming. Unless you're on top of it, you can easily miss a bid and lose out on business without even knowing it. SCADA and Environmental Technology Bids are just a matter of opening your email in the morning.
Lost opportunities are costing you business.
We gather all the SCADA and Environmental Technology Bids in your state and across the country so you don't have to.
Daily Email Notifications
Get notified by email whenever a job matching your specific criteria has been added to our database. Connect to SCADA and Environmental Technology bids instantly.
Search Active Bids Online
Search our database 24 hours a day to find more bids. Our nationwide database is comprehensive and user-friendly.
No Charge for Specs
Our bids are complete. Whenever available, bid specifications, addenda, and documentation are provided to you at no additional cost.
Unlimited Users at No Added Cost
Add as many additional users from your company at no additional cost. Each person gets their own bid profile.
This is our Specialty
We don't just include the environmental industry, we specialize in it. Our team has decades of experience to provide you the best-fit opportunities.
How to Get Started
Signing up is easy. Just select the types of bids you would like, and the states where you do business. We'll do the rest. Get started today! No credit card required for free trials!
Start 30 Day Free Trial
Sign Up
Set up your bid profile and preferences.
Receive Bid Requests
Emails come to your inbox four times daily with opportunities matching your profile.
Enjoy New Opportunities
Grow your business fast by letting us find you the best jobs available.
Make the Most of our Service with our Free Platform Features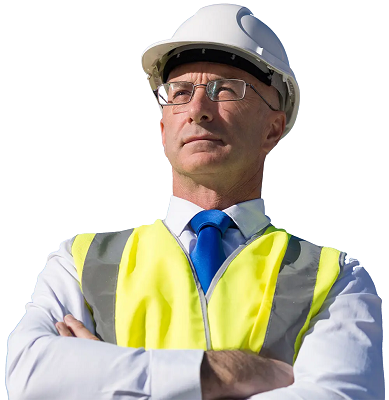 Bid Bookmarks
Easily bookmark bids you don't want to lose track of. Retrieve them later through your custom bookmarks dashboard.
Bid Reminders
Never forget about another opportunity - select a date and we'll automatically remind you about specific bids.
Saved Searches
Always using the same search criteria? Save time by entering it once, then running that search in the future with just one click.
Bid Tracking System
Easily manage all the bids your company is involved in, and add your own notes and labels. Easily collaborate across your team.
Start 30 Day Free Trial
Sample SCADA and Environmental Technology Bids
Please note these bids are EXPIRED and are SAMPLE content of what we offer to our paid subscribers
| State | Bid Description | View |
| --- | --- | --- |
| VA | Richmond: *ADDENDUM 1-15* Wastewater Treatment Plant – Division 48 Sludge Thickening and Dewatering Facility Improvements. *Bid due date changed to 4/28/22*... | Open |
| CA | Irvine Ranch Water District: w/ *ADDENDA 1-5* 1.3 MG Fleming Zone 8 Reservoir and Zone 8 to 9 Pump Station. The project includes, but is not limited to, demolishing of existing storage building, administration building, ... | Open |
| NC | Greensboro: *ADDENDUM 1-2* RFQ Water Resources and Environmental On-Call Professional Services... | Open |
| CA | Santa Ana: w/ *ADDENDA 1-8* Well No. 29 Improvements. Demolish existing pump, pump motor, and appurtenance piping; construct new pump, motor, and appurtenant piping; construct new 14" cement mortar lined and coated well... | Open |
| CA | IRVINE RANCH WATER DISTRICT: WELL OPA-1 PFAS WATER TREATMENT SYSTEM. 1. Remove Well Pump and perform brushing, bailing and video existing well casing; perform well pump modifications; properly store pump materials to ... | Open |
| TX | Corpus Christi : *ADDENDA 1/2* Elevated Water Storage Tanks. The project scope of work includes the construction and painting of a composite type 3,000,000-gallon water elevated storage tank (EST) (Flour Bluff Elevated ... | Open |
| IN | Evansville Water and Sewer Utility: New Water Treatment Plant (U1032). The general scope of this guaranteed savings contract project is to provide a surface water treatment plant (WTP) with a rated capacity of 50 mill... | Open |
| MO | Metro St Louis Sewer District: Lower Meramec WWTF Expansion Phase I... | Open |
| IL | CREST HILL: WEST SEWAGE TREATMENT PLANT IMPROVEMENTS The Project includes the following Work: Increasing the capacity of the West Sewage Treatment Plant from a current design average flow (DAF), design maximum flow (DMF... | Open |
| FL | Dunedin: *Addenda 1-4* WWTP Electrical & SCADA System Upgrades. This project provides for the replacement of the electrical equipment and SCADA panels in the City of Dunedin Wastewater Treatment Plant, inclusive of all... | Open |
| FL | Dunedin: *Addenda 1-3* City Wide Lift Station Control Panel Replacement & Lift Station SCADA System Upgrades. The work generally consists of the following: Replacement of the lift station control panels, the lift station... | Open |
| NM | Truth or Consequences: *ADDENDA 1-3* Main Street District (MSD) Water System Improvements. The Project includes the following Work: Project is to replace 23,600-feet of waterline in the Main Street District (MSD) of the ... | Open |
| UT | West Jordan: ZONE 6 HIGHWAY JUNCTION RESERVOIR 2 PROJECT The Work includes the construction of a new 3 MG AWWA D110, Type 1, prestressed concrete reservoir; reservoir inlet, outlet, underdrain, drain, overflow, and wash... | Open |
| CA | Folsom: w/ *ADDENDA 1-3* WATER TREATMENT PLANT BACKWASH AND RECYCLED WATER CAPACITY PROJECT. The project is generally described as demolition of three existing submersible decant pumps, installation of three new submersi... | Open |
| IN | Edinburgh: Water System Improvements The work shall include: Existing Facilities: Complete demolition of an existing 7,700 sf mixed use building and existing 2,000 sf metal building. Demolition and restoration of an ... | Open |
| IN | LaGrange County Regional Utility District: WASTEWATER PROJECT –PHASE II Sealed Bids for the construction of the LaGrange County Regional Utility District Region C Wastewater Project – Phase II are invited and... | Open |
| CA | Corona: w/ *ADDENDA 1-2* Water Reclamation Facility No. 2 Odor Control and Flow Equalization Project. The Project will consist of the following: • Decommission and demolish existing flow equalization (EQ) ponds No. 1 an... | Open |
| FL | Garney: Sarasota County Bee Ridge Water Reclamation Facility AWT Expansion 5550 Lorraine Road, Sarasota, FL 34240. Garney Construction Company (CMAR), is posting an Invitation to Bid for the Expansion project for the fol... | Open |
| TX | Angleton: Chenango GST Replacement. The project generally consists of the construction of a 1 million gallons prestressed concrete ground storage tank for storage of drinking water at the Chenango Water Plant, located at... | Open |
| FL | Daytona Beach: *Addenda 1-10* Heineman Street Potable Ground Water Storage Tank and Pump Station. The work generally consists of furnishing all labor, equipment, and materials for the construction of the facilities consi... | Open |
| SC | Spartanburg Water: Parris Bridge Road Booster Pump Station. The project consists of the demolition and replacement of an existing Booster Pump Station and associated yard piping, new fire hydrant, electrical SCADA and re... | Open |
| MI | Battle Creek: *ADDENDUM 1* MINGES BROOK PUMP STATION O-15 IMPROVEMENTS. The City of Battle Creek will accept sealed bids for the Minges Brook Pump Station O-15 Improvements project. This project consists of, but is not l... | Open |
| FL | St. Johns County : *Addenda 1-2* Anastasia Island Wastewater Treatment Facility Solids Handling Improvements. The construction of the Anastasia Island Wastewater Treatment Facility Solids Handling Improvements project re... | Open |
| TX | Princeton : *ADDENDA 1 & 2* 2 MG South Elevated Storage Tank. The Work is to include furnishing all labor, materials, and equipment, and performing all work necessary for the construction of a proposed 2-million-gallon c... | Open |
| IN | South Dearborn Regional Sewer District: Waste Water Treatment Plant Rehabilitation and Improvements. Subcontracting opportunities available are for Demolition, Excavation, Trucking, Dewatering, Sheeting/ Shoring, Seed... | Open |
| CA | Contra Costa Water District: w/ *ADDENDUM 1* Randall-Bold Water Treatment Plant Chemical Storage Improvements, Phase 2. The Work includes, but is not limited to, removing existing chemical storage tank; demolishing concr... | Open |
| VA | VA DOC: *ADDENDUM 1,2,3,4* Upgrade of the existing wastewater treatment facility including power and control systems for sequencing batch reactors, sludge dewatering, chemical storage tank, piping system modifications, a... | Open |
| OR | Salem: *Document added* Willow Lake WPCF-Headworks Bar Screen No. 3 (4TH BAR SCREEN). WORK DESCRIPTION: The Work under this Contract consists of supplying and installing bar screen No. 3 (4th bar screen) in an existing c... | Open |
| CT | Metropolitan District Commission: *Update* East Hartford Water Pollution Control Facility Aeration DO Control and SCADA. The Work shall consist of all labor, equipment, fees, permits, and other related costs necessary to... | Open |
| TX | Point Comfort : *ADDENDUM 1* Water Treatment Plant Improvements. The first focus of the treatment plant work will be to upgrade to the existing SCADA/Distributed Control System, plus the addition of certain automatic val... | Open |
| CA | Chino Hills: 1,2,3-Trichloropropane (1,2,3-TCP) Removal Treatment Plant Project. The Work comprises, but is not limited to: mobilization/demobilization, site shoring, demolition, site grading, site piping, site work, con... | Open |
| NJ | Hamilton Township Municipal Utilities Authority : Professional Service Contracts for the period beginning February 9, 2022 and ending February 8, 2023 or at the Authority's reorganization in February 2023, whichever occu... | Open |
| FL | FL Dept of Military Affairs: CBJTC Wastewater Treatment Plant SCADA Upgrade. Project Location: Camp Blanding Joint Training Center, Starke, FL . General Statement of Work: Upgrade 9 pump stations, 4 primary wells, 2 wat... | Open |
| MN | Austin: *ADDENDUM 1-4* DUE DATE EXTENDED* Expansion and Phosphorus Removal Project Major components of the Work include: conversion of aerated grit to vortex grit removal, new primary clarifiers, new activated sludg... | Open |
| AZ | Show Low: Water Storage Tank 8B City of Show Low, AZ. The City of Show Low is soliciting bids from qualified parties for the construction of Water Storage Tank 8B City of Show Low Project #FM-1222. The new tank will be l... | Open |
| NC | Bermuda Run: Juniper Pump Station Renovation and Wastewater Treatment Plant Removal Contract 2 DESCRIPTION OF WORK This Contract includes modifying an existing pump station by regrading and raising the pump station ... | Open |
| MA | Framingham: *Addenda 1-3* Pump Stations SCADA and Electrical Upgrades-Phase 5. Furnishing all necessary labor, materials and equipment, to upgrade the electrical and SCADA systems at six wastewater pump stations. Upgrad... | Open |
| IN | Attica: Construction of its Water System Improvements project. The Project will be constructed in two (2) contract divisions which is defined and outlined as follows: Division A – Water Supply, Treatment and Storage F... | Open |
| IN | Brownstown: Utility Improvements Project, Contract A – WWTP & Lift Station Improvements. The Work at the Vallonia Road Lift Station shall include the installation of three (3) new submersible pumps and guide rails; fi... | Open |
| MD | Salisbury: *ADDENDA 1-4* Paleo Well 3 Construction Completion. The work under this Contract consists of constructing, testing, notifications, quality control and coordination complete with all equipment and accessories,... | Open |
menu
Your free trial is a few clicks away
Envirobidnet posts hundreds of SCADA and Environmental Technology bids! Sign up for a 30-Day no-obligation free trial, no credit card required.
x Close