Bid Centerbusiness_center
Online Source for Site Assessment Bids, Remediation Bids, and LSP and LEP Service Bids
Coverage includes all agencies and jurisdictions nationally to ensure you have the bids you need to grow your business.
Don't lose out on a job because you missed the RFP.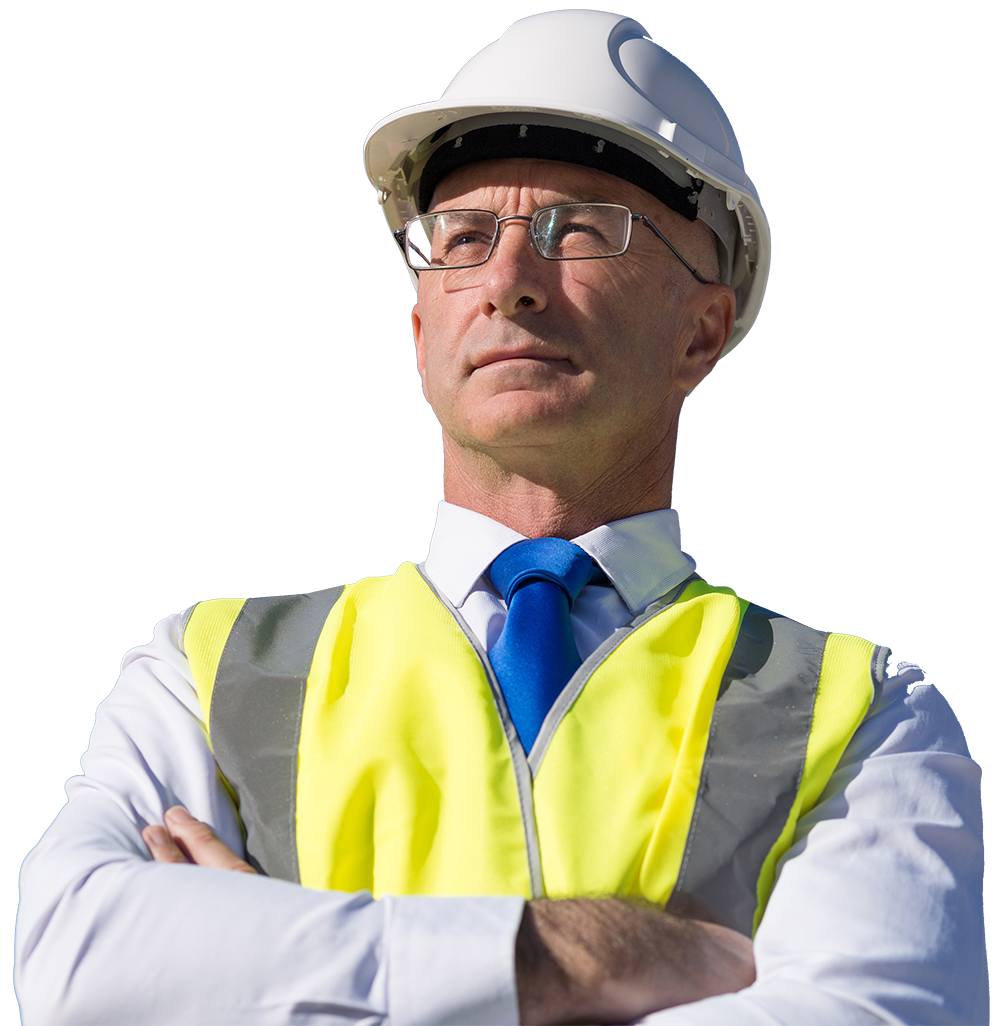 Why Envirobidnet?
One Price for all Services
Our fees are all inclusive, including all services and agencies, no gimmicks and no add-ons! Never "pricing starts at"!
Additional Users are Free
Add as many additional users from your company at no additional cost, and each person gets their own bid profile.
No Charge for Specs
Our Site assessments, remediation, LSP, and LEP services bids are complete. Whenever available, bid specs are provided to you at no additional charge.
Envirobidnet is the Most Comprehensive and Cost Effective Service on the Planet!
30 Day Free Trial
*No Credit Card Required
Snapshot of Sample Site assessments, remediation, LSP, and LEP services Bids
Please note these bids are EXPIRED and are SAMPLE content of what we offer to our paid subscribers
| Bid ID | State | Bid Description | View |
| --- | --- | --- | --- |
| 684001 | WA | King County Fire Protection District No. 45 (RFQ) Engineering & Special Testing Services. NOTICE OF REQUIREMENTS FOR PROFESSIONAL SERVICES AND REQUEST FOR QUALIFICATIONS ENGINEERING/SPECIAL TESTING SERVICE. District is s... | Open |
| 683600 | NJ | Hoboken: DISPOSAL OF HAZARDOUS WASTE CONTAMINATED SOIL HOBOKEN COVE CITY OF HOBOKEN. The City of Hoboken is soliciting bids for the Hauling and Disposal of Lead Hazardous Waste Contaminated Soil from the Hoboken Cove Sit... | Open |
| 683348 | CA | REDDING: Tree Line Inspection Services. The purpose of this solicitation is to obtain one (1) certified Arborist and one (1) Forester to work in conjunction with an REU Supervisor to patrol and inspect REU's Tier 1 ov... | Open |
| 682619 | WI | Chippewa County (LCFM): Nonpoint pollution control project for Klisiewicz Farms (Stanley, WI). The construction project includes: closure of an earthen waste storage facility and construction of a concrete waste storage... | Open |
| 682600 | CA | Santa Barbara County: (RFQ) SGC. 9 - Geotechnical Engineering. SGC.9: Geotechnical Engineering General: In support for capital improvements, maintenance, and emergency response projects: 1. Geotechnical and geologic ... | Open |
| 682250 | CA | San Mateo: w/ *ADDENDUM 1* Professional Engineering Design Services Smooth Streets Program Phase 4 and Phase 5. The City seeks to secure the most qualified proposer(s) to perform professional engineering design services ... | Open |
| 682233 | UT | Utah Transit Authority (UTA): FrontRunner Forward Environmental Services Pool. Completion of environmental services for investments/improvements to the FrontRunner system. The investments/improvements are currently bei... | Open |
| 681839 | VA | South Boston: Engineering Design Services for Preliminary Master Plans of Affordable Housing Mixed Use and Manufacturing Homes Subdivisions... | Open |
| 681752 | UT | Salt Lake County : * ADDENDUM 1 * EPA QEP Community-Wide Brownfields Assessments. Salt Lake County, on behalf of the Office of Regional Development and its Economic Development Department "County" is soliciting proposal... | Open |
| 681481 | AK | Unalaska: (RFQ) Dual Procurement of Professional Grant Writing and Project Management Services for the City of Unalaska Planning Department, for the FY23 EPA Brownfields Assessment Program. The purpose of this Request fo... | Open |
| 681133 | CA | CA Dept of Food & Ag: w/ *ADDENDA 1-2* Huanglongbing Infected Citrus Tree Removal, San Diego County. The primary threat to California's citrus trees, both commercial and residential, is a deadly disease known as Huanglon... | Open |
| 680762 | CA | Fresno: (RFQ) Engineering Services for the Highway City Neighborhood Improvements Project. Civil Engineering firms to provide Civil Engineering Services for the capital improvement project at North Lola Avenue (north and... | Open |
| 680449 | CA | Fountain Valley: ON-CALL ENGINEERING GEOLOGY AND GEOTECHNICAL ENGINEERING REVIEW SERVICES. Provide professional engineering geology and geotechnical engineering review services on an on-call basis. The City will select a... | Open |
| 680095 | CA | Pasadena: w/ *Q&A* Design Services for Pasadena Water and Power Locker Room Remodel. Professional service proposals from qualified consultants to complete environmental assessments and develop design and construction doc... | Open |
| 679275 | CA | Fresno: w/ *ADDENDA 1-2* (RFQ) Engineering Services at Merced Street Reconnection - H Street to Congo Alley. qualified Civil Engineering firms to provide Engineering Services for the capital improvement project at Merced... | Open |
| 678414 | CA | Sacramento County: w/ *ADDENDUM 1* (RFQ) Planning Technical Advisory Services. The Department is soliciting Statements of Qualifications (SOQ) from qualified planning consulting firms (Consultant(s)) to provide a wide va... | Open |
| 678369 | UT | UT UDOT: I-15; Springville / Spanish Fork Interchange, PE, UDOT is concluding an Environmental Assessment (EA) to evaluate a new interchange on I-15 to alleviate congestion at the Springville 400 S Interchange on I-15,... | Open |
| 678125 | WA | Clallam County (RFQ) JPSF Architectural and Engineering services to the Board of Clallam County Commissioners. The services sought are for the detailed design of a Joint Public Safety Facility (JPSF), and the scope of w... | Open |
| 677891 | CA | Redding: Environmental and Engineering Services for Turtle Bay Boat Ramp Improvement Project. Professional engineering firms to study, develop, design, and make ready for public bid the Turtle Bay Boat Ramp Improvements ... | Open |
| 677612 | CA | El Dorado Irrigation District: w/ *ADDENDA 1-2* 2022 Collections Pipeline Rehabilitation Professional Services. The 2022 Collections Rehabilitation project has two project objectives; 1. Assess infrastructure deficienci... | Open |
| 675307 | UT | UT Division of Wildlife Resources: Diamond Mountain Weed Inventory ... | Open |
| 675163 | UT | Central Utah Water Conservancy : PREPARATION OF AN ENVIRONMENTAL ASSESSMENT FOR THE ALPINE AQUEDUCT REACH 1 RESILIENCY AND REPLACEMENT PROJECT. Notice is hereby given that the Central Utah Water Conservancy District (D... | Open |
| 673483 | CA | Marin County: (RFQ) On-Call Geotechnical and Design Engineering Consultant Services. Qualified geotechnical engineering firms to submit a statement of qualifications (SOQ) to provide geotechnical and structural design en... | Open |
| 673421 | SD | Statewide: (RFQ) Administration, Inspection, Locate, Site Survey/Investigation, Material Testing and Project Design Services for Buildings and Utilities ... | Open |
| 672862 | CA | Carlsbad: (RFQ) Engineering Design for Carlsbad Boulevard and Tamarack Avenue Intersection Improvements Project. The City of Carlsbad is requesting Statements of Qualifications (SOQ) for professional services from qualif... | Open |
| 672046 | WA | Mount Vernon School District (RFQ) Geotechnical Engineering Services for the La Venture Middle School Expansion project. PROJECT INFORMATION: Mount Vernon School District is looking for Geotechnical Engineering ser... | Open |
| 670840 | AK | AIDEA: Ambler Access Project: Stakeholder Outreach Services. The Alaska Industrial Development and Export Authority (AIDEA), is seeking a consultant to provide stakeholder outreach services for Ambler Access Project. The... | Open |
| 670834 | CA | Shasta County: Update the Shasta County and City of Anderson Multi-Jurisdictional Hazardous Mitigation Plan. The plan identifies multiple natural and man-made hazards including flood, wildfire, extreme weather, earthquak... | Open |
| 687238 | CA | San Clemente: Hazardous Waste Response, Cleanup, Removal and Disposal Environmental On-Call Services Contract. Qualified contractors to provide hazardous waste on-call response, cleanup, removal and proper legal disposal... | Open |
| 686781 | WA | Chelan Douglas Regional Port Authority (RFQ) ARCHITECTURAL/ENGINEERINGS SERVICES. The CDRPA is seeking qualifications from Architectural and/or Engineering Firms to complete Site Due Diligence services to evaluate and as... | Open |
| 686518 | SC | Lander University: Structural Engineering Services: To provide professional Structural Engineering design and analytical consultation services on as as-need basis for university projects involving, but not limited to: St... | Open |
| 685454 | IL | Turner Paschen Aviation Partner: Bid Package # 29 Independent Testing & Inspection Services (SBI) Scope of work includes all labor, materials, vehicles, tools, and equipment to perform independent field testing, field i... | Open |
| 684389 | SC | Anderson Co: Brownfields Cleanup Grant RFQ. The Town of Honea Path invites interested parties to submit REQUEST FOR QUALIFICATIONS TO PROVIDE GRANT WRITING, CONSULTING, ENVIRONMENTAL AND ENGINEERING SERVICES. ... | Open |
| 684049 | CA | Mendocino County DOT: 2022 QUADRENNIAL ENVIRONMENTAL SERVICE BIOLOGICAL INVESTIGATIONS. The Mendocino County Department of Transportation (County) seeks a consultant or consulting firm to call upon on an "as needed" basi... | Open |
| 683615 | PA | PennDOT: (E05231) (SOI/LOI) Design and Misc Services, 2022 Design Management and Engineering Services #1. The Department of Transportation will retain an engineering firm for the following: Part Name: Design Supp... | Open |
| 682783 | MT | Confederated Salish and Kootenai Tribes (CSKT): WETLAND CONSULTING FOR THE CONFEDERATED SALISH AND KOOTENAI TRIBES' WETLAND PROGRAM The Confederated Salish and Kootenai Tribes (CSKT) Division of Environmental Protect... | Open |
| 682409 | CA | Sonoma County: Wildfire Adapted Sonoma County – Structural Hardening Assessment. The County is currently soliciting proposals to retain an experienced, qualified General Contracting firm with a Class "B" license in good ... | Open |
| 682071 | CA | Sonoma Valley County Sanitation District: Habitat restoration and revegetation services for the Sonoma Valley County Sanitation Sewer Trunk Main Replacement Project.... | Open |
| 681867 | NC | Raleigh: RFQ Dix Park Building & Site Analysis. Architecture, landscape architecture, survey, and engineering services to confirm and advance the recommendations of the Dix Park Master Plan (2019). Services may include: ... | Open |
| 681714 | AL | Top of Alabama Regional Council of Governments: (RFQ) Environmental consulting firms interested in contracting with TARCOG to perform grant management activities, environmental assessments, remediation and redevelopment ... | Open |
| 681117 | CA | Coalinga: ENVIRONMENTAL SERVICES FOR MULTI-USE TRAIL PROJECT. Prepare environmental documents required for the design and implementation of the Coalinga Trails Master Plan, Segments 1 (east), 2, 13 and 14 (See Attachment... | Open |
| 680974 | WA | North Yakima Conservation District : Site assessment and preliminary design for a restoration project located on Wenas Creek. ... | Open |
| 680835 | KS | Flint Hills Regional Council: EPA Brownfield Assessment Grant Writing & Implementation Services US EPA Brownfield Grant. Flint Hills Regional Council, Inc. (FHRC) invites participation in this Request for Proposal (RFP) ... | Open |
| 680667 | CA | Sonoma County: w/ *ADDENDUM 1* BOYES BLVD BRIDGE MITIGATION PLANTING & MONITORING. Professional firm experienced in ecological restoration to provide native mitigation planting; plant establishment work; replanting; wate... | Open |
| 679905 | MN | State of Minnesota: Hegg Lake WMA - Wetland Restorations. To restoring wetlands at Hegg Lake Wildlife Management Area in Douglas County. ... | Open |
| 679353 | MN | Olmsted County Housing and Redevelopment Authority: Property Needs Assessment for HRA Properties. The Olmsted County Housing and Redevelopment Authority (herein referred to as "OCHRA") invites consulting firms with p... | Open |
| 679083 | MS | Mississippi Department of Environmental Quality ("MDEQ"): (RFx3160004464/MDEQIFB08122021 (Oil)) *w/ADDENDUM 1* Emergency Response and Cleanup Activities (Oil). Emergency Response and Cleanup Activities involving Oil... | Open |
| 679036 | GA | TELFAIR WHEELER AIRPORT AUTHORITY: (RFQ) PROFESSIONAL ON-CALL AIRPORT PLANNING, ENGINEERING, ARCHITECTURAL & CONSTRUCTION INSPECTION/ADMINISTRATION CONSULTANT SERVICES ... | Open |
| 678620 | SC | Chesterfield Co: Federal Disaster Assistance Program Services... | Open |
| 677901 | NE | Omaha: Soil Remediation Group ... | Open |
| 677754 | CA | Pittsburg: (RFQ) DESIGN OF Above Ground Storage Tank Environmental Center. Professional engineering design for the installation of a 12,000 gallon above ground storage tank (AST) located at the Environmental Center withi... | Open |
| 677727 | UT | UT Division of Oil, Gas and Mining : East Henry Mountains Abandoned Mine Inventory and Surveys. Provide professional engineering and related services for the Abandoned Mine Reclamation Program (AMRP). The services reque... | Open |
| 677615 | WA | East Pierce Fire & Rescue RFQ's for consulting services. Special Inspection & Testing, for soils compaction, concrete compressive strength, fasteners, welding, sealants/coatings. Other construction related inspection & t... | Open |
| 676938 | CA | Pacific Grove: w/ *ADDENDA 1-2* (RFQ) ASSESSMENT OF THE LOVER'S POINT PIER & DESIGN/ENGINEER REPAIRS. The City of Pacific Grove invites statements of qualifications from qualified engineering firms to perform an assessme... | Open |
| 676175 | CA | Placer County: w/ *ADDENDA 1-2* COMPOST LEACHATE POND IMPROVEMENTS. The Work generally consist of concrete saw cutting, concrete demolition and reconstruction, excavation of approximately 31,000 cubic yards of soil, inst... | Open |
| 675637 | CA | Lake Elsinore - CA Conservation Corps: Sewer Pond Maintenance, Analysis and Reporting. A. The Contractor shall provide all preventative maintenance, waste water analysis and reporting as necessary to meet the requireme... | Open |
| 675631 | MO | St. Louis County DOT: Consultant Engineer for North Villanova Drive Sinkhole Repair... | Open |
| 675554 | KY | Lawrence: Nelson Thompson Slide & Drainage AML. ... | Open |
| 674717 | CA | Santa Clara Valley Open Space Authority: w/ *ADDENDUM 1* Road and Trail Planning and Design Services. Qualified consulting firms with expertise in road and trail planning and design services on publicly owned lands. Cons... | Open |
| 674431 | CA | **CANCELLED** San Joaquin County Housing: w/ *ADDENDUM 1* AS-NEEDED GEOTECHNICAL services. The Housing Authority of the County of San Joaquin and Delta Community Developers Corp. are soliciting proposals from qualified f... | Open |
| 674112 | WI | WI DOT: LOI JULY 7 2021 WisDOT Design/Related Services Solicitations. ALL WisDOT Regions and Bureaus... | Open |
| 673895 | CA | Santa Barbara: Modoc Road Multiuse Path Extension Project. Civil Engineering and Environmental Firms to provide geotechnical engineering and environmental services for the Modoc Road Multiuse Path Extension Project, loca... | Open |
| 673808 | CA | Fresno: w/ *ADDENDUM 1* (RFQ) ENGINEERING SERVICES FOR THE ASHLAN AVENUE WIDENING PROJECT. Services will include review of existing documents, reports, and Caltrans exhibits including the Preliminary Environmental Study ... | Open |
| 673418 | SD | Statewide: (RFQ) Preliminary Site Investigations, Topographic Survey, Project Design Services, Administration Services, & Inspection/Material Testing Services for Access Projects... | Open |
| 671813 | AK | Sitka: SEARHC New Hospital Site Soil Remediation Project – Sitka, Alaska. The Project comprises: Excavation, transportation, and disposal of an estimated 1,100 cubic yards (1,650 tons) of hydrocarbon impacted soil at Lot... | Open |
| 671699 | WA | WA Department of Ecology : *ADDENDUM 1* Tacoma Smelter Plume - Yard Program Group 12 SA. This project remediates soils contaminated with arsenic and lead by operations at the former Tacoma Asarco Smelter at twenty-thr... | Open |
| 671107 | WA | WA Department of Ecology: *ADDENDUM 1* Tacoma Smelter Plume – Yard Program Group 13 EPA. This project remediates soils contaminated with arsenic and lead by operations at the former Tacoma Asarco Smelter at four (4) s... | Open |
| 670738 | CA | CA Dept of Conservation: w/ *ADDENDA 1-2* Rincon Island Limited Partnership Well Abandonments. The California State Department of Conservation (Department) requires well abandonment services in Ventura County. It has bee... | Open |
| 688981 | MI | Detroit: Hazardous Clean-Up Services. Scope of work includes but not limited to Hazardous Material Clean-Up Service Provides 24-Hour Emergency Response Operations Land/Water based environmental cleaning, waste removal an... | Open |
| 687559 | CA | Pasadena: w/ *ADDENDUM 1/Q&A* On-Call Biohazardous Waste Cleanup. The Department of Public Works is experiencing an increase in the number of calls for the removal and cleanup of biohazardous waste or other substances i... | Open |
| 686349 | SC | Columbia: SC Office of the State Engineer: ENVIRONMENTAL STUDIES FOR STATE LAND ACQUISITIONS. In accordance with SFAA Policy For Obtaining Environmental Studies for State Land Acquisitions, OSE needs to update the list o... | Open |
| 685584 | CA | Imperial Irrigation District: w/ *ADDENDA 1-2* Environmental Pre-construction Surveying and Construction Monitoring Services for IID Energy Department Projects. Highly qualified General Environmental Compliance Contracto... | Open |
| 685488 | WA | Central Valley School District: CVSD Gun Club Cleanup Project ... | Open |
| 684633 | KS | Meade: (RFQ) Consultants for airfield development projects that are anticipated to occur within the next five years at the Meade Municipal Airport (MEJ) located in Meade, Kansas. Subject to receipt of Federal funding and... | Open |
| 684313 | GA | FORSYTH COUNTY: Environmental Monitoring and Watershed Support Services ... | Open |
| 683816 | CA | Nevada County: (RFQ) River Fire Site Assessment Professional Geotechnical/Geological Engineering Services. Qualified firms with appropriate professional expertise to complete a site assessment of specified area(s) affect... | Open |
| 683640 | PA | PennDOT: (E05232) (SOI/LOI) Design and Misc Services, 2022 Design Management and Engineering Services #2. The Department of Transportation will retain an engineering firm for the following: Part Name: Design Supp... | Open |
| 683385 | NC | EAST SPENCER: ENVIRONMENTAL SERVICES. FY 18/19 COMMUNITY DEVELOPMENT BLOCK GRANT (CDBG) PROGRAM. Risk assessment, abatement/project design plan, and clearance testing for each of lead-based paint, asbestos, and radon haz... | Open |
| 683325 | WA | Tacoma : *ADDENDUM 1* Landfill - Decommission GETS and Gad Probes (Rebid)... | Open |
| 683013 | LA | LDNR: Abandonment of Oilfield Sites - Lake Hermitage. The LDNR needs 5 orphan well sites in the Lake Hermitage Field plugged and abandoned. These sites incude 2 large facilities. ... | Open |
All sample Site assessments, remediation, LSP, and LEP services bids
---