Bid Centerbusiness_center
All your Civil Engineering Bids, Nationwide
Our bid database covers all agencies in each state to ensure the best-fit opportunities are sent instantly to you. Try us, we know you'll like us.
Don't lose out on a job because you missed the RFP.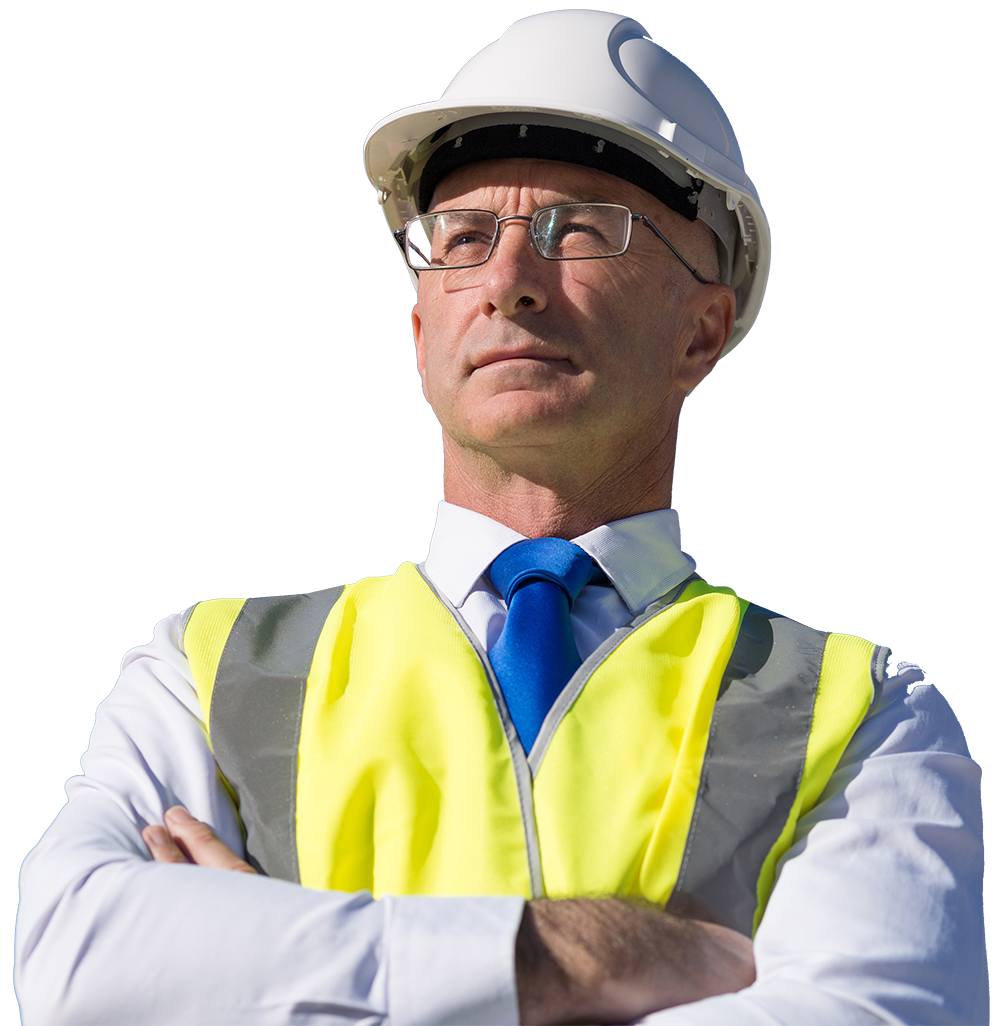 Why Envirobidnet?
One Price for all Services
Our fees are all inclusive, including all services and agencies, no gimmicks and no add-ons! Never "pricing starts at"!
Additional Users are Free
Add as many additional users from your company at no additional cost, and each person gets their own bid profile.
No Charge for Specs
Our Civil Engineering bids are complete. Whenever available, bid specs are provided to you at no additional charge.
Number ONE in Customer Care
Since 1995, our team has provided the premier customer service in the industry. At Envirobidnet, you're not just another customer.
This is our Specialty
We don't just include the environmental industry, we specialize in it. Our team's decades of experience will help you grow your business fast.
See for Yourself
View our sample Civil Engineering bids or try us out for free for 30 Days, no credit card required.
Envirobidnet is the Most Comprehensive and Cost Effective Service on the Planet!
30 Day Free Trial
*No Credit Card Required
Snapshot of Sample Civil Engineering Bids
Please note these bids are EXPIRED and are SAMPLE content of what we offer to our paid subscribers
| Bid ID | State | Bid Description | View |
| --- | --- | --- | --- |
| 688908 | AK | AK DOT & PF: Takotna River Bridge Historic American Engineering Record (HAER). The Contractor shall prepare architectural documentation and written data describing the Takotna River Bridge #0463 (IDT-00257). Documentatio... | Open |
| 688806 | SC | York School Dist. One: Architectural and Engineering Services. York School District One is seeking architectural and engineering services for fire alarm replacement at 3 schools and a district wide energy management syst... | Open |
| 688795 | ME | ME Department of General Services: (RFQ) Blaine House Facility Evaluations. The Bureau of General Services wishes to procure architectural /engineering services for the Facility Evaluations for the Blaine House, Augusta,... | Open |
| 688768 | MA | Manchester Essex Regional School District: (RFQ) Design Services - Turf Field Replacement. Design services for two turf field replacements for the district. The scope includes, existing condition study, recommendations,... | Open |
| 688734 | UT | GRANITE SCHOOL DISTRICT: Construction Testing Services... | Open |
| 688712 | NC | Raleigh: Video Traffic Count Services.... | Open |
| 688600 | TN | Washington County DOE: (RFQ) Architect firms with the experience in creating master plans for high school athletic facility renovations... | Open |
| 688555 | GA | Cherokee County: Consultant to provide Traffic Signal Warrant Studies for various intersections throughout Cherokee County, on an as-needed basis, during the 2022 and 2023 calendar years, ... | Open |
| 688534 | AR | Mt. Vernon-Enola School District: (RFQ) Architectural Professional Services. Qualified Architects for the planning, design, bidding and construction administration to construct a safe room room FEMA P-361 at the Mt. ... | Open |
| 688528 | FL | FL: Dot Dist 7: (LOI) SR582/Fowler Ave from N Florida Ave to 56th. Project Development & Environmental (PD&E) Studies. Financial Management Number(s) 44850512201 ... | Open |
| 688527 | FL | FL: Dot Dist 7: (LOI) GEC Services for Transportation Operations. Traffic Engineering Studies Engineering Contract Admin. and Management . Financial Management Number(s) 44933616201, 44933613201, TBD for Maintenance... | Open |
| 688526 | FL | FL: Dot Dist 5: (LOI) I-4 / SR 400 from World Dr to Orange County Line. Minor Highway Design Miscellaneous Structures Traffic Signal Timing Intelligent Trans Systems Analysis & Design Intelligent Trans Traffic Engineer... | Open |
| 688509 | CA | Norwalk: Construction Management & Inspection Services for CDBG Local Street Rehabilitation - City Prj. 7930. Qualified consultants ("Proposers") to provide construction management and inspection services for the Local S... | Open |
| 688495 | CA | Huntington Beach: Citywide Parking Analysis. The City of Huntington Beach's minimum off-street parking standards were last updated with the comprehensive zoning code update in 1994. In the almost three decades since that... | Open |
| 688489 | CA | Escondido: Juniper Street Photometric Analysis and Design. Qualified consultants to provide photometric analysis and lighting design services in relation to the City's Juniper Street Photometric Analysis and Design ("Pr... | Open |
| 688486 | CA | Compton: Local Roadway Safety Plan. The City of Compton Public Works Department is requesting Request for Proposals (RFP) from qualified consultants to develop the City's Local Safety Road Plan (LRSP). ... | Open |
| 688454 | WA | Port of Tacoma: On-Call Material Testing and Inspection Services. The Port of Tacoma (Port) and the Northwest Seaport (NWSA) are soliciting Statements of Qualifications (SOQ) from firms interested in providing material... | Open |
| 688359 | ID | Coeur D' Alene Tribe's Public Works: Design of the 11th Street Apartments Project in Plummer, Idaho The proposed design will include a geotechnical report, a topographic survey, preliminary recommended design alternativ... | Open |
| 688310 | CA | Coachella: PROFESSIONAL ENGINEERING CONSTRUCTION SURVEYING AND STAKING SERVICES FOR THE AVENUE 48 & HARRISON STREET SEWER IMPROVEMENTS CITY PROJECT NO. S-24. The City of Coachella seeks proposals from Professional Survey... | Open |
| 688298 | WA | Douglas County : Upper Pearl Hill Bridge Replacement. NOTICE is hereby given by the Board of County Commissioners of Douglas County that the County is soliciting interest from consulting firms with expertise in civil des... | Open |
| 688290 | WA | KIRKLAND: Transportation Demand Management and Commute Trip Reduction Program Consultant ... | Open |
| 688275 | NJ | Guttenberg : Town Planner ... | Open |
| 688265 | MO | Statewide: Consulting Engineer for Various Bridges in Carroll, Chariton, Grundy, Linn, Livingston, Mercer, Putnam, Sullivan Counties, Bridge Replacement or Redeck... | Open |
| 688245 | OR | Sisters School District: Construction Managers/General Contractors to assist in the design, and to construct the planned elementary school located in Sisters, Oregon. It is the intent of Sisters School District to enter ... | Open |
| 688218 | NV | Boulder City: Airport Planning Services. ... | Open |
| 688217 | NV | Boulder City: Airport Architectural and Engineering Services. ... | Open |
| 688193 | TX | Ivanhoe : GRANT ENGINEERING/ARCHITECTURAL SERVICES. The City of Ivanhoe is soliciting a Request for Qualifications from a qualified engineer/engineering/architectural firm (registered to practice in the State of Texas) f... | Open |
| 688178 | WA | AUBURN : D Street SE and 23rd Street SE Storm Improvements Project. The City of Auburn is soliciting Proposals from qualified consulting teams to provide professional services for the storm, water distribution, sewer an... | Open |
| 688173 | MO | North Kansas City Schools: (RFQ) Programming, design, and construction administration services for multiple projects which may arise from our recent update to our Ten Year Facilities Plan. ... | Open |
| 688142 | GA | Pickens County: (RFQ) Design services at the Pickens County Airport ... | Open |
| 688099 | TX | Vernon: Administration services for the ARP Act eligible projects. Proposals must be received no later than November 24, 2021 at 4:00 pm). Please submit 2 hardcopies of your proposal to Marsha Jo Stone, 1725... | Open |
| 688098 | TX | Vernon: Engineering/Architectural/Surveying Firm (individual/firm) to prepare all preliminary and final design plans and specifications, and to conduct all necessary interim and final inspections. These s... | Open |
| 688097 | TX | Sulphur Springs: GRANT ADMINISTRATION - TDHCA's CRP Grant- Senior Citizen Center. ... | Open |
| 688096 | TX | Breckenridge: Engineering/architectural/surveying services for potential projects financed by the Coronavirus Local Fiscal Recovery Fund of the American Rescue Plan Act of 2021. Please submit your proposal and a ... | Open |
| 688034 | MA | MA Designer Selection Board: (RFQ) DCAMM-BSU Burnell Hall Renovation at Bridgewater State University ... | Open |
| 688029 | MA | Swansea: (RFQ) Design Services Library Renovation. Scope of work includes developing pre-schematic design and developing estimated total for project cost. The Town is working with the Massachusetts Board of Library Commi... | Open |
| 688021 | WA | Whatcom County RFQ : On-Call Professional Structural Engineering Services. Architectural and Engineering Consultant Services for On-Call Professional Structural Engineering Services for 2022. ... | Open |
| 687994 | UT | Murray: Building Plan Review Services... | Open |
| 687951 | PA | PennDOT: (E04881) (SOI/LOI) Construction Inspection, Construction Inspection of Local-Led Federal Aid Municipal Projects 2022a. The Department of Transportation will retain an engineering firm for (1) open-end agreem... | Open |
| 687949 | PA | PennDOT: (E05199) (SOI/LOI) Design and Misc Services, Project Management & Review Assistance. The Department of Transportation will retain a consultant firm for the following: Part Name: Project Management and Des... | Open |
| 687948 | PA | PennDOT: (E05265) (SOI/LOI) Construction Inspection, District Wide Open End Construction Inspection. The Department of Transportation will retain an engineering firm for (1) open-end agreement to provide supplementar... | Open |
| 687924 | TX | Brownsville Public Utilities: Engineering Services for Development of BPUB and Southmost Regional Water Authority (SRWA) Water System Emergency Preparedness Plans in Accordance with Senate Bill 3 ... | Open |
| 687876 | IL | Arlington Heights: ENGINEERING SERVICES FOR "WINDSOR ROAD DIET – PHASE 1 REPORT" PROJECT The project consists of developing the project scope, environmental studies, traffic analysis and preliminary design to provide o... | Open |
| 687867 | AK | AK DOT &PF: Kalsin Bay Maintenance Station Design Services – Phase II. The Contractor shall provide professional architectural and engineering design services to complete Phase II for the Kalsin Bay Maintenance station p... | Open |
| 687866 | TX | Baytown : *ADDENDUM 1* Construction Management & Inspection Services for the Public Safety Facility. The City of Baytown plans to construct a Public Safety Facility. Accordingly, the City is seeking to contract with a ... | Open |
| 687846 | WI | Chippewa Co: Huron Tavern/Otter Creek Snowmobile Bridge. The County Department of Land Conservation & Forest Management is seeking proposals and corresponding bids for the design, professional engineering, construction a... | Open |
| 687832 | DE | New Castle County: Engineering/Project Mgmt Srvcs for Sanitary Sewer Investigation Associated w/DelDot Rd PROJ. To engage professional services to furnish engineering/field inspections for sewer and manhole inspectio... | Open |
| 687823 | TX | New Braunfels ISD: (RFQ) Traffic Impact Analysis (TIA). Engineering firms with extensive experience and expertise in the technical area of transportation planning and design, to study existing and future traffic cond... | Open |
| 687807 | FL | FL: Dot Central Office : (LOI) Intelligent Transportation Systems (ITS) Communications. Intelligent Trans Systems Analysis & Design, Intelligent Trans Systems Implementation, Intelligent Trans Systems Software Developmen... | Open |
| 687805 | FL | FL: Dot Dist 7: (LOI) Survey Support Services - Continuing. Control Surveying, Design, Right of Way, Construction Surveying, Photogrammetric Mapping, Right of Way Mapping . Financial Project No: TBD ... | Open |
| 687802 | FL | FL: Dot Dist 4: (LOI) SR-9/I-95 at Linton Blvd. Interchange. Controlled Access Highway Design Major Highway Design Miscellaneous Structures Intelligent Trans Systems Analysis & Design Signing, Pavement Marking & Channe... | Open |
| 687800 | FL | FL: Dot Dist 2: (LOI) District Wide Surveying and Mapping. Design, Right of Way, Construction Surveying Control Surveying Photogrammetric Mapping Right of Way Mapping. The consultant selected will be required to have th... | Open |
| 687777 | VA | Colonial Beach: *ADDENDUM 1* Consultant to perform a detailed review of the Town's current parking plan and provide recommendations. The broad objective is to provide a comprehensive update of the Town's parking inventor... | Open |
| 687776 | ME | Glenburn School Department: (RFQ) Architects and Engineers Four Classroom Expansion Project. The Glenburn School Department wishes to procure architectural/engineering services for the "Four Classroom Expansion Project... | Open |
| 687757 | CA | San Clemente: Priority Development Project Program Implementation and BMP Delineation Project. The City of San Clemente is seeking proposals from qualified contractors to implement a portion of the Priority Development P... | Open |
| 687752 | MA | Department of Neighborhood Development : Architectural and Graphic Design Services for Businesses in the City of Boston. The City of Boston (City)'s Office of Economic Development (OED) requests proposals from interested... | Open |
| 687738 | AK | AK DNR: Chugach State Park: Water System Designs Project Area: Anchorage, AK. The Department of Natural Resources Division of Parks and Outdoor Recreation is planning to improve and rehabilitate the pressurized water sys... | Open |
| 687737 | AZ | Yuma County: Building and Fire Plan Review and Inspection Services. Yuma County Department of Development Services is requesting proposals from qualified consultants to provide professional services necessary to conduct ... | Open |
| 687663 | TX | Donna Independent School District: (RFQ) Design Build Services for ESSER Facility Improvement Program ... | Open |
| 687656 | PA | Pennsylvania Turnpike Commission: (T00188) (SOI/LOI) Design Services - Replacement of Bridge No. EB-550, Milepost 290.32. The Pennsylvania Turnpike Commission will retain an engineering firm for a project specific Op... | Open |
| 687655 | PA | PennDOT: (E05244) (SOI/LOI) Construction Inspection, 2022 - 2 Part Construction Inspection for Northern Armstrong. The Department of Transportation will retain an engineering firm to provide supplementary constructio... | Open |
| 687654 | PA | PennDOT: (E05245) Construction Inspection, 2022 - 2 Part Construction Inspection for Southern Armstrong. The Department of Transportation will retain an engineering firm to provide supplementary construction inspec... | Open |
| 687640 | NV | University of Nevada, Reno: 8761 *w/ADDENDA 1 & 2* (RFQ) UNR - Professional Services - Feasibility Study at Computing Center (NSHE). ... | Open |
| 687636 | CA | Transportation Agency for Monterey County: (RFQ) Corridor Advisor On-Call Consultant. Statement of Qualifications for on-call services as a Corridor Advisor for various transportation projects throughout Monterey County.... | Open |
| 687632 | PA | Mansfield Borough, Tioga County: Engineering Proposals: Arch Pipe Replacement. ... | Open |
| 687626 | TN | Jackson: (SOQ) Engineering services for a proposed EDA grant.... | Open |
| 687561 | KY | Lancaster: Engineering Services Lancaster Sanitary Sewer Improvements Project The City of Lancaster seeks to procure professional engineering services in connection with the Lancaster Sanitary Sewer Improvements Project... | Open |
| 687560 | KY | Lancaster: LANCASTER PLEASANT RETREAT WATER PROJECT The City of Lancaster seeks to procure professional engineering services in connection with the Lancaster Pleasant Retreat Water Line Project. ... | Open |
| 687545 | UT | Clearfield: Engineering Services. Proposals from qualified and experienced consulting engineering firms ("consultant") to provide civil engineering services to Clearfield City. ... | Open |
| 687539 | VT | Burlington School District: Architectural and Engineering Services for Burlington High School/Tech Center. Burlington School District (BSD) will be releasing a Request for Proposals (RFP) for an architect-led design team... | Open |
| 687531 | CA | CA Department of Fish & Wildlife: Traffic Study Services within Southern California. The Contractor shall conduct a traffic study to evaluate trailered watercraft traffic entering California via four routes without exist... | Open |
| 687477 | UT | Millcreek: 2000 East Design Design and prepare construction drawings per the scope of work in this RFP on 2000 East from Siggard Drive to the northern City boundary (just south of Highland View Circle). This project in... | Open |
| 687473 | NC | Carteret Co: ARCHITECTURAL & ENGINEERING DESIGN SERVICES For The Carteret County Courthouse Breezeway... | Open |
| 687451 | ID | Cascade: Qualified Engineers and Planners for assistance in ON-CALL CITY ENGINEERING and PLANNING SUPPORT. ... | Open |
| 687430 | TX | Williamson: (RFQ) City of Round Rock, On-call Traffic Operations Engineering Services. ... | Open |
| 687429 | TX | Williamson: (RFQ) City of Round Rock, On-call Structural Engineering Services. ... | Open |
| 687421 | TX | Kerrville ISD: (RFQ) Design Build Services to design, and construct KERRVILLE ISD new Maintenance Storage Facility Project ... | Open |
| 687409 | UT | UT DOT : Bangerter Highway at 9800 South and 4700 South, Program Management, Standard Solicitation. The selected consultant team will assist in the development of the Request for Proposals (RFP) for a Design-Build Contra... | Open |
| 687397 | WA | CHENEY: CONSULTANTS FOR WASHINGTON STREET- SR 904 TO W 6TH STREET. The City of Cheney solicits interest from consulting firms with expertise in Civil and Structural Engineering Design. This agreement will be for approxi... | Open |
| 687391 | WA | Monroe: CONSULTANTS FOR THE KELSEY STREET RAILROAD SAFETY CROSSING IMPROVEMENT. The City of Monroe (City) is requesting that interested and qualified firms submit proposals to provide professional services for engineeri... | Open |
All sample Civil Engineering bids
---