The National Leader for Lab Testing Bids, Sampling and Analysis Bids
Our nationwide team posts bids from all agencies, ensuring you have the information you need to grow your business.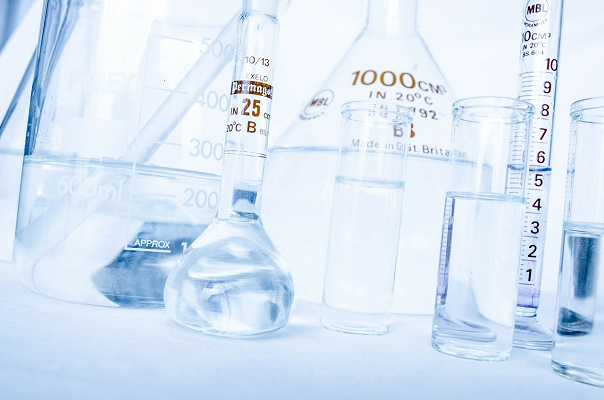 Don't lose out on a job because you missed the RFP.
Staying on top of all the bids at all the sources is time-consuming. Unless you're on top of it, you can easily miss a bid and lose out on business without even knowing it. Lab Testing, Sampling, and Analysis Bids are just a matter of opening your email in the morning.
Lost opportunities are costing you business.
We gather all the Lab Testing, Sampling, and Analysis Bids in your state and across the country so you don't have to.
Daily Email Notifications
Get notified by email whenever a job matching your specific criteria has been added to our database. Connect to Lab Testing, Sampling, and Analysis bids instantly.
Search Active Bids Online
Search our database 24 hours a day to find more bids. Our nationwide database is comprehensive and user-friendly.
No Charge for Specs
Our bids are complete. Whenever available, bid specifications, addenda, and documentation are provided to you at no additional cost.
Unlimited Users at No Added Cost
Add as many additional users from your company at no additional cost. Each person gets their own bid profile.
This is our Specialty
We don't just include the environmental industry, we specialize in it. Our team has decades of experience to provide you the best-fit opportunities.
How to Get Started
Signing up is easy. Just select the types of bids you would like, and the states where you do business. We'll do the rest. Get started today! No credit card required for free trials!
Start 30 Day Free Trial
Sign Up
Set up your bid profile and preferences.
Receive Bid Requests
Emails come to your inbox four times daily with opportunities matching your profile.
Enjoy New Opportunities
Grow your business fast by letting us find you the best jobs available.
Make the Most of our Service with our Free Platform Features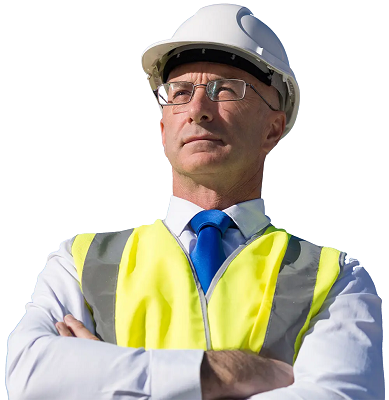 Bid Bookmarks
Easily bookmark bids you don't want to lose track of. Retrieve them later through your custom bookmarks dashboard.
Bid Reminders
Never forget about another opportunity - select a date and we'll automatically remind you about specific bids.
Saved Searches
Always using the same search criteria? Save time by entering it once, then running that search in the future with just one click.
Bid Tracking System
Easily manage all the bids your company is involved in, and add your own notes and labels. Easily collaborate across your team.
Start 30 Day Free Trial
Sample Lab Testing, Sampling, and Analysis Bids
Please note these bids are EXPIRED and are SAMPLE content of what we offer to our paid subscribers
| State | Bid Description | View |
| --- | --- | --- |
| FL | Palm Bay: *Addenda 1-2* Well Repair Maintenance and Rehabilitation Services. Well Development and Redevelopment- Water Storage Tank Residual Cleaning-Well Rehabilitation Videotaping (both pre and post rehabilitation) – I... | Open |
| TX | The Texas Workforce Commission : (RFQ) Professional Environmental Services. The Texas Workforce Commission (TWC) Construction Facilities Management Department (CFM) is seeking statements of qualifications from Professio... | Open |
| MO | FERGUSON-FLORISSANT SCHOOL DISTRICT: ASBESTOS AIR MONITORING ... | Open |
| SC | Columbia: *ADDENDUM 1* Wastewater Collection System Flow Monitoring Services... | Open |
| CA | Banning: w/ *ADDENDUM 1* (RFQ) On-Call Engineering Services. SCOPE OF WORK IV.A Civil Design Services Responders to this discipline must have the ability to: • Plan, study, analyze and design a variety of project type... | Open |
| FL | Orlando : (RFQ) Continuing Professional Environmental Assessment, Testing and Remediation Services. City of Orlando, notice is hereby given that a sealed Qualification Statement for Continuing Professional Environmental ... | Open |
| NC | Greensboro: *ADDENDUM 1-2* RFQ Water Resources and Environmental On-Call Professional Services... | Open |
| CA | CARMEL-BY-THE-SEA: (RFQ) Consultants to provide the professional services listed below for the term, July 1, 2022 through June 30, 2025, to facilitate the City's Capital Improvement Program and support a variety of munic... | Open |
| CA | Anaheim: w/ *ADDENDA 1-2* (RFQ) Environmental Consulting Services. Consultants must be able to expertly perform work in at least one of the listed Service Groups. Subconsultants may be utilized if needed to ensure their... | Open |
| CA | Irvine: w/ *ADDENDA 1-4* 2022-2025 Consultant Team Program. It is the City's intent to establish a team structure of consultant firms. This 2022-2025 Consultant Team Program RFP is intended to establish new contracts fo... | Open |
| MA | Brockton: *Addendum 1* Licensed Site Professional and Project Management for Corcoran Building Brownfield Clean-Up. Licensed Site Professional for environmental site and risk assessment and management plans, quality ass... | Open |
| PA | Pennsylvania Department of General Services: Environmental Remediation Services. To perform a full range of environmental remediation and investigative services on an as needed basis, including but not limited to, st... | Open |
| PA | Springfield Township: ENVIRONMENTAL CONSULTING FOR HAZARDOUS MATERIALS ABATEMENT AND DEMOLITION SPECIFICATIONS. This project includes consulting for the preparation of hazardous materials abatement and demolition specifi... | Open |
| CA | IRVINE RANCH WATER DISTRICT: WELL OPA-1 PFAS WATER TREATMENT SYSTEM. 1. Remove Well Pump and perform brushing, bailing and video existing well casing; perform well pump modifications; properly store pump materials to ... | Open |
| CA | Ventura County: Asbestos reinspection services per the Asbestos Hazard Emergency Response Act (AHERA) [40CRF763.85] on behalf of various Local Education Agencies (LEAs) that choose to participate in the joint Request for... | Open |
| NJ | Camden County College: Environmental Services ... | Open |
| NY | Monroe County Water Authority: *ADDENDUM 1* Laboratory Analytical Services. The Monroe County Water Authority (MCWA) is soliciting proposals from consultants to demonstrate proof of qualifications for, and a price propos... | Open |
| CA | South Pasadena: w/ *NEW DUE DATE* (RFQ) Public Works On-Call Professional Services (FY 22-23). The City of South Pasadena, Public Works Department is seeking proposals from qualified professional services firms experienc... | Open |
| FL | School District of Escambia County: (RFQ) Building Commissioning Services / Environmental Consulting Services / Land Surveying Services. The School District of Escambia County will be requiring professional services unde... | Open |
| CO | Montrose County: *ADDENDA 1-5 & Additional Documents* Administration Building Renovation Project. Montrose County is seeking proposals from qualified firms or individuals for permitting and renovation of the Montrose Co... | Open |
| WI | Dane Co: *ADDENDUM 1-3* COMPREHENSIVE ENERGY & EMISSIONS ASSESSMENT DANE COUNTY FACILITIES 210 MARTIN LUTHER KING JR BLVD, MADISON, WI. Professional consulting services for a Comprehensive Energy & Emissions Assessment o... | Open |
| TX | Pasadena : (RFQ) *ADDENDUM 1* Geotechnical; Materials Testing; Test and Balance; Commissioning.... | Open |
| VT | VT Department of Buildings & General Services: *Addendum 1* Building Materials and Indoor Air Sampling and Testing Services Retainer ... | Open |
| PA | Housing Authority of the City of Pittsburgh (HACP): N/A *w/ADDENDA 1 & 2* Sub-Slab Vapor Testing for the Manchester Redevelopment. **The quote due date is changed to February 9, 2022; the time remains unchanged at 10... | Open |
| MA | Lowell: *Addendum 1* Brownfields Program Site Assessment and Community Outreach. The City of Lowell is soliciting proposals from qualified environmental firms (QEP) to perform environmental site assessments and community... | Open |
| OR | Tualatin Valley Water District: Water Meter Testing, Inspection, Maintenance, and Repair Services.The selected contractor will provide all labor, materials, tools and equipment for providing water meter testing, inspecti... | Open |
| NJ | Atlantic County Improvement Authority : Specialized Testing and Inspection Services ... | Open |
| CT | Hartford: *Addenda 1-4* Engineering Services for 80 Coventry St. The City of Hartford is soliciting proposals from qualified Consultant firms to provide engineering services to conduct a comprehensive assessment of a Cit... | Open |
| IL | Southern Illinois University: *ADDENDUM 1* DUE DATE EXTENDED* Testing for Proximate & Ultimate Coal Analysis Brief Description: Provide proximate analysis and ultimate analysis for Power Plant. Short Proximate Analysi... | Open |
| OK | Skiatook Public Works Authority: Water Treatment Plant Residuals Removal The project is consists of removal, testing, permitting and land application of residuals from three existing backwash storage lagoons at the Skia... | Open |
| SC | Mullins: Asbestos Testing & Remediation. Asbestos Testing & Remediation on 20-50 houses within the City of Mullins before demolition... | Open |
| NJ | Mount Holly Township School District Board of Education: Environmental Services... | Open |
| IL | Waukegan: Lake Front Environmental OM Containment Cells 2022 The City of Waukegan is requesting proposals for a 4-year contract to provide environmental operation and maintenance services for permanent containment cells... | Open |
| WA | Snohomish County: *ADDENDA 1 -3* On Call Consultant Services, 2023 - 2025... | Open |
| WA | XX Central Valley School District #356 (RFQ) A&E, Miscellaneous Consultants and Professional Services File #:135-22-01-S Notice is given that the Central Valley School District #356 is seeking statements of qualification... | Open |
| MI | Inkster: *ADDENDUM 1* Mold Remediation Services. Scope of work includes but not limited to remediate any mold/fungi issues and provide for an inhabitable space at one of more of the Inkster Housing Commission (IHC) devel... | Open |
| MA | Lowell Housing Authority: *Addendum 1* Radon Testing. The Lowell Housing Authority (the Authority) is seeking proposals for Design and Construction Administration Services by licensed professionals with NRSB certificatio... | Open |
| MA | Waltham: *Addenda 1-2* Phase I Renovations to Waltham City Hall. Sub contractors Division 02 – Existing Conditions 028213 Asbestos Abatement 028310 Lead-Based Paint Awareness ... | Open |
| NJ | South Jersey Port Corporation : Engineering Services in five different categories including Marine Engineer, Civil Engineer, Construction Management, Geo-Tech Services, and Certified Divers. Approved qualified firms wil... | Open |
| WA | Makah Environmental Restoration Team (RFP) Environmental Restoration Services. The Makah Environmental Restoration Team is conducting environmental remediation activities on the Makah Indian Reservation near Neah Bay, Wa... | Open |
menu
Your free trial is a few clicks away
Envirobidnet posts hundreds of Lab Testing, Sampling, and Analysis bids! Sign up for a 30-Day no-obligation free trial, no credit card required.
x Close