Bid Centerbusiness_center
The National Leader for Lab Testing Bids, Sampling and Analysis Bids
Our nationwide team posts bids from all agencies, ensuring you have the information you need to grow your business.
Don't lose out on a job because you missed the RFP.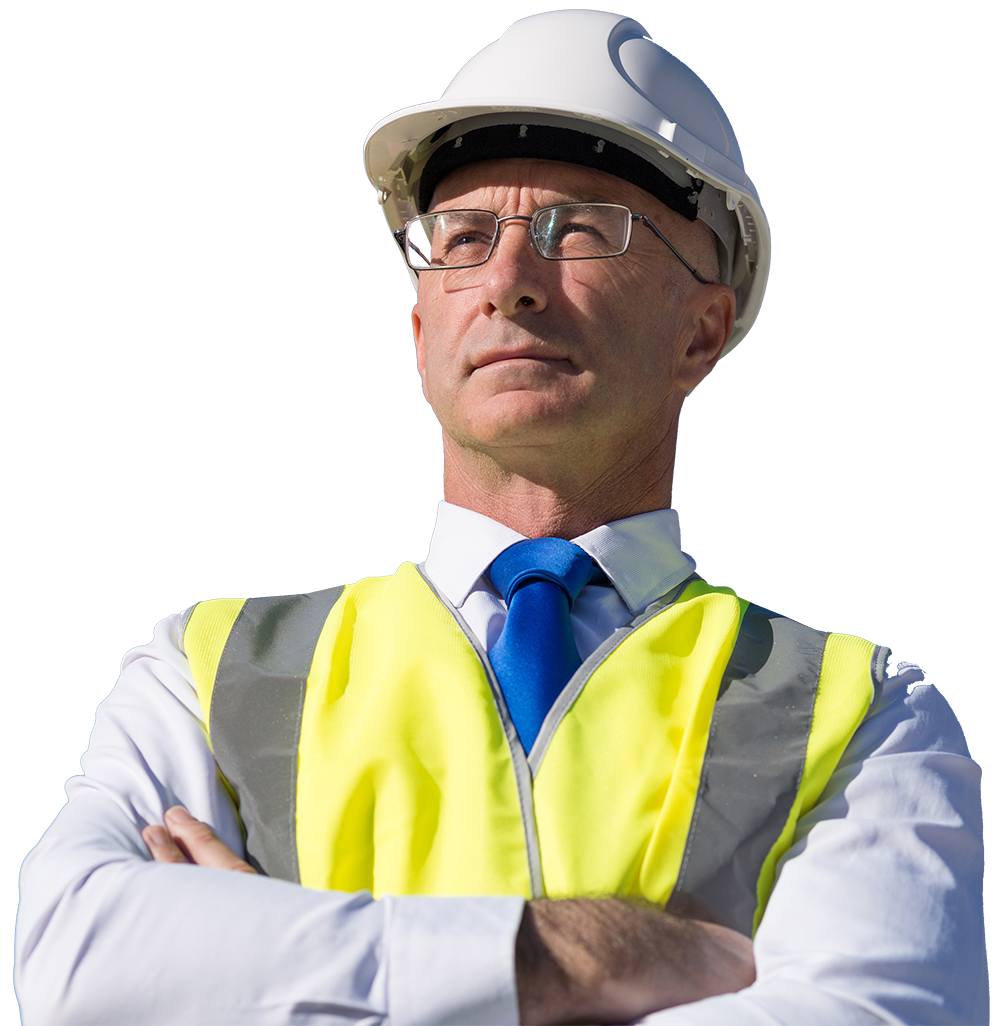 Why Envirobidnet?
One Price for all Services
Our fees are all inclusive, including all services and agencies, no gimmicks and no add-ons! Never "pricing starts at"!
Additional Users are Free
Add as many additional users from your company at no additional cost, and each person gets their own bid profile.
No Charge for Specs
Our Lab Testing, Sampling, and Analysis bids are complete. Whenever available, bid specs are provided to you at no additional charge.
Envirobidnet is the Most Comprehensive and Cost Effective Service on the Planet!
30 Day Free Trial
*No Credit Card Required
Snapshot of Sample Lab Testing, Sampling, and Analysis Bids
Please note these bids are EXPIRED and are SAMPLE content of what we offer to our paid subscribers
| Bid ID | State | Bid Description | View |
| --- | --- | --- | --- |
| 687815 | ID | Indian Hill: (RFQ) CONSULTANT SERVICES for Construction Materials Testing for its Capital Improvements Project. ... | Open |
| 687805 | FL | FL: Dot Dist 7: (LOI) Survey Support Services - Continuing. Control Surveying, Design, Right of Way, Construction Surveying, Photogrammetric Mapping, Right of Way Mapping . Financial Project No: TBD ... | Open |
| 687802 | FL | FL: Dot Dist 4: (LOI) SR-9/I-95 at Linton Blvd. Interchange. Controlled Access Highway Design Major Highway Design Miscellaneous Structures Intelligent Trans Systems Analysis & Design Signing, Pavement Marking & Channe... | Open |
| 687800 | FL | FL: Dot Dist 2: (LOI) District Wide Surveying and Mapping. Design, Right of Way, Construction Surveying Control Surveying Photogrammetric Mapping Right of Way Mapping. The consultant selected will be required to have th... | Open |
| 687391 | WA | Monroe: CONSULTANTS FOR THE KELSEY STREET RAILROAD SAFETY CROSSING IMPROVEMENT. The City of Monroe (City) is requesting that interested and qualified firms submit proposals to provide professional services for engineeri... | Open |
| 687066 | WA | KING COUNTY : Freshwater Phytoplankton Analytical Services ... | Open |
| 686957 | FL | FL: Dot Dist 7: (LOI) Roadway Construction Engineering Inspection US19/SR55/34th St from SR682/54th Ave. Financial Management Number(s) 440246-1-62-01 ... | Open |
| 686956 | FL | FL: Dot Dist 6: (LOI) Districtwide Location Survey Consultant. Design, Right of Way, Construction Surveying . Financial Management Number(s) 250686-6-32-01 ... | Open |
| 686950 | FL | FL: Dot Dist 2: (LOI) Roadway Construction Engineering Inspection CEI Continuing Services Construction Support. Financial Management Number(s) 433811-1-62-22 Continuing Services Construction Support for Jacksonville and... | Open |
| 686947 | FL | FL: Dot Dist 2: (LOI) Roadway Construction Engineering Inspection CEI Services: I-295 (SR 9A) @ US17 to South of Wells Road. Financial Management Number(s) 435575-1-62-01- I-295 (SR 9A) Add Lanes @ US 17 to South of Well... | Open |
| 686942 | MI | MDOT: Inspection and Testing services for I-196 from M-11 to Market Avenue Kent County. The Consultant must provide, to the satisfaction of the Department, Construction Inspection and Testing Services as generally descri... | Open |
| 686941 | MI | MDOT: Full Construction Engineering Services for HMA overlay and resurfacing in Grandville. The Consultant must provide, to the satisfaction of the Department, Construction Engineering Services as generally described her... | Open |
| 686939 | MI | MDOT: Full Construction Engineering Services for bridge replacement and roadway rehabilitation. The Consultant must provide, to the satisfaction of the Department, Construction Engineering Services as generally described... | Open |
| 686938 | MI | MDOT: *Q&A* Full Construction Engineering Services for road and bridge reconstruction and replacement- Mentor Protege. The Construction Engineering Services are as follows: project administration, meeting coordination an... | Open |
| 686936 | MI | MDOT: *Q&A* Full Construction Engineering Services for M-17, US-12BR, I-94. The Consultant must provide, to the satisfaction of the Department, Construction Engineering Services as generally described herein: Contract ad... | Open |
| 686909 | TX | Brazosport College : Chemical Drum Replacement. The College is seeking vendors for the fabrication and installation of a drum to replace an existing tank that needs to be replaced due to the decay of stored contents. Fa... | Open |
| 686749 | ND | Ward County: Construction engineering in Ward County ... | Open |
| 686383 | NJ | Bergen County UA: Digester Gas Pre-Treatment Testing ... | Open |
| 686374 | CA | Los Angeles County: On-Call Geotechnical Professional and Technical Services for Federally-Funded Projects. Geotechnical and geologic investigations must be performed by a certified engineering geologist and/or licensed... | Open |
| 686303 | MN | Minnesota Department of Agriculture: Lab testing. The Minnesota Department of Agriculture requesting proposals for analytical testing services to determine the delta-9 tetrahydrocannabinol (THC) content of hemp sampl... | Open |
| 686282 | CA | West Valley - Mission CCD: w/ *ADDENDUM 1* Child Development Center Renovation - LOR - Mission College. ... | Open |
| 686192 | FL | FL: Dot Dist 7: Design Build SR 54 / SR 56 from Gunn Highway to CR 581 - ATMS... | Open |
| 686190 | FL | FL: Dot Dist 5: Design Build I-4 @ Sand Lake Road Interchange. It is the Department's intent to promote the use of innovative design concepts, components, details, and construction techniques for bridge structures as dis... | Open |
| 686185 | FL | FL: Dot Turnpike Enterprise: (LOI) Roadway Construction Engineering Inspection- Design, Right of Way, Construction Surveying Misc CEI Services FTE System of Toll Roads. The purpose of this Exhibit is to describe the sco... | Open |
| 686180 | FL | FL: Dot Dist 5: (LOI) SR-15 and Mount Vernon Street Traffic Signal Upgrade BDI. Minor Highway Design Financial Project ID: 446568-1-32-01... | Open |
| 686179 | FL | FL: Dot Dist 4: (LOI) Roadway Construction Engineering Inspection. CEI Services for Mobility Improvements at Dykes Road; 196th Avenue; NW 10th Street. Financial Project ID(s): 431770-4-62-01 ... | Open |
| 686175 | FL | FL: Dot Dist 1: (LOI) Roadway Construction Engineering Inspection SR 31 (Babcock Ranch) from SR 78. This scope of services describes and defines the Construction Engineering and Inspection (CEI) services which are requir... | Open |
| 686140 | WA | Makah Environmental Division : Environmental Restoration Services. The Makah Environmental Division is conducting environmental mitigation activities on the Makah Indian Reservation. Professional services, including engi... | Open |
| 686110 | OR | Portland: Miscellaneous Laboratory Services. The PWB anticipates that over the next three to five years, certain PWB projects will require miscellaneous professional laboratory services. The services of an outside labora... | Open |
| 686046 | FL | Greater Orlando Aviation Authority: (LOI)w/*Addenda 1-3* Design Services for ORL East Ramp Rehab, Phases 1, 2 & 3 and ORL Taxiways A, B and E4 Rehabilitation. The professional services for the Project include, but are ... | Open |
| 685697 | CA | Palo Alto: Laboratory Services for LAB/WT/EC. The City of Palo Alto is seeking proposals from qualified firms to provide professional courier and analytical lab services for Laboratory, Water Transmissions, and Environme... | Open |
| 685396 | FL | FL Dot Dist 7: (LOI) Roadway Construction Engineering Inspection US19/SR55 fr N of SR580 (Main St). Financial Management Number(s) 256774-2-62-01, 256774-3-62-01 ... | Open |
| 685393 | FL | FL Dot Dist 5: (LOI) SR 5 / US 1 from Woodland Ave to North of Palm Coast Parkway. Minor Highway Design Minor Bridge Design. Financial Project ID: 445216-1-32-01 ... | Open |
| 685388 | FL | FL Dot Dist 3: (LOI) Project Development & Environmental Studies (PD&E). Districtwide Miscellaneous PD&E Consultant. Financial Management Number(s) 22081612216 ... | Open |
| 685387 | FL | FL Dot Dist 3: (LOI) Roadway Construction Engineering Inspection. CEI SR 371 (Orange Avenue/Lake Bradford Rd) in Leon County. Financial Management Number(s) 43973216201 ... | Open |
| 685373 | MI | MDOT: As Needed Inspection and Testing Services for the Oakland TSC within Oakland County. The Consultant must provide, to the satisfaction of the Department, Construction Inspection and Testing Services as generally des... | Open |
| 685372 | MI | MDOT: As-Needed Inspection and Testing/Hot Mix Asphalt QA Program for various locations in Grand Region. The Consultant must furnish all services and labor necessary to conduct and complete the Inspection and Testing Ser... | Open |
| 685371 | MI | MDOT: As-Needed Engineering Assistance/Inspection & Testing for the Kalamazoo TSC. The Consultant must provide, to the satisfaction of the Department, Construction Inspection and Testing Services as generally described h... | Open |
| 685126 | NJ | Rockaway Valley Regional Sewerage Authority : LABORATORY SERVICES ... | Open |
| 685033 | NJ | Cinnaminson Sewerage Authority: Whole Effluent Toxicity Laboratory Services ... | Open |
| 684891 | CA | Fresno: (RFQ) Shortlist for Hydrogeological Support Services for Future Department of Public Utilities Projects. The City of Fresno (City) Department of Public Utilities (DPU) is requesting SOQs from qualified hydrogeol... | Open |
| 684889 | IL | Oak Park: *ADDENDUM 1* Drinking Water Laboratory Services The Village of Oak Park (Village) will be accepting Proposals from qualified Consultants from Illinois Environmental Protection Agency (IEPA) Accredited/Certifi... | Open |
| 684842 | GA | GA DNR: (RFQ) Lab testing for the presence or absence of Asbestos fibers in drinking water samples to the Department of Natural Resources. ... | Open |
| 684799 | KS | Prairie Village: Materials Testing Program. Said project to include, but not limited to, the testing of asphalt, concrete, aggregate, sub-base and subgrade throughout the City, including related items. ... | Open |
| 684773 | GA | Gwinnett County: Provide Water Quality Analytical Services ... | Open |
| 684758 | FL | FL: Dot Turnpike Enterprise: (LOI) Roadway Construction Engineering Inspection. Widen Mainline from Minneola Interchange to O'Brien Road, MP 279.2-285.8 and Reconstruction Turnpike Mainline and Safety Improvements, MP ... | Open |
| 684756 | FL | FL: Dot Dist 7: (LOI) Roadway Construction Engineering Inspection. SR597/Dale Mabry N fr N of S Village Dr/W Fletcher. Financial Management Number(s) 440253-1-62-01 ... | Open |
| 684754 | FL | FL: Dot Dist 6: (LOI) SR 90/Tamiami Trail/ SW 8th St from Beacom Blvd. to SW 4 Ave. Minor Highway Design Design, Right of Way, Construction Surveying Landscape Architect ... | Open |
| 684753 | FL | FL: Dot Dist 6: (LOI) Roadway Construction Engineering Inspection. Project Description: Districtwide Misc. Construction Engineering Inspection 1 Financial Project ID(s): 446120-1-62-01 ... | Open |
| 684751 | FL | FL: Dot Dist 5: (LOI) Continuing Services Contract for Roadway Design 039 BDI. Minor Highway Design Project Development & Environmental (PD&E) Studies Design, Right of Way, Construction Surveying Right of Way Mapping So... | Open |
| 684748 | FL | FL: Dot Dist 4: (LOI) Continuing Services for Project Design. Design and preparation of a complete set of construction contract documents and incidental engineering services, as necessary, for improvements to the transpo... | Open |
| 684747 | FL | FL: Dot Dist 3: (LOI) Design Group 22-08 in Escambia County. Minor Highway Design Signing, Pavement Marking & Channelization Lighting Signalization Soil Exploration Geotechnical Classification Lab Testing . Financial Ma... | Open |
| 684686 | UT | Utah Transit Authority: Facilities Structural & Seismic Evaluations/Analyses UTA is requesting proposals from qualified consultants to complete this analysis on Warm Springs. Additionally, UTA is including options to c... | Open |
| 684520 | UT | SLCo: Construction Materials Testing Service Multiple Award Salt Lake County, on behalf of the Division of Facilities Management, "County" is soliciting proposals from qualified firms (hereafter referred to as Proposer,... | Open |
| 684517 | UT | UT Division of Drinking Water: PFAS Sample Laboratory Services The purpose of this RFP is to enter into a contract to provide: laboratory services for the analysis of drinking water from wells and surface water from sel... | Open |
| 684445 | GA | Thomaston: Construction Engineering and Inspection (CEI) Services for District 3 - Thomaston... | Open |
| 684146 | UT | Ute Indian HA: METH AND MOLD REMEDIATION SERVICES The Ute Indian Housing Authority, Fort Duchesne, Utah, is seeking proposals from qualified individuals/firms that can provide meth testing, meth decontamination, mold tr... | Open |
| 684017 | ID | Idaho Transportation Department: CONSTRUCTION ENGINEERING, INSPECTION, MATERIALS TESTING, AND PROJECT CLOSE-OUT FOR US-95 COMPANIED BRIDGES/TURNBAY PROJECTS Key No. 19526, US-95 JCT SH-6 Turnbay Key No. 19653, US-95 ... | Open |
| 684001 | WA | King County Fire Protection District No. 45 (RFQ) Engineering & Special Testing Services. NOTICE OF REQUIREMENTS FOR PROFESSIONAL SERVICES AND REQUEST FOR QUALIFICATIONS ENGINEERING/SPECIAL TESTING SERVICE. District is s... | Open |
| 684000 | WA | Oakville School District: (RFQ) Testing and Special Inspection Services. Request for Qualifications for Testing and Special Inspection Services School Replacement and Modernization. Oakville School District is requesti... | Open |
| 683874 | FL | FL: Dot Dist 4: (LOI) CEI Services for University Drive in Broward County. Roadway Construction Engineering Inspection . Lump sum CEI services for two construction RRR contracts, which includes various roadway improvemen... | Open |
| 683872 | VA | Christiansburg: Analyses of Samples from the Waste Water Treatment Plant... | Open |
| 683605 | NJ | Woodstown: Laboratory Analysis for Sewer Testing for the Woodstown Sewerage Authority for a one (1) year period from November 1, 2021 through October 31, 2022, with the option of one (1) additional year. ... | Open |
| 683380 | CA | Roseville: Aquifer Storage and Recovery (ASR) Program Technical Support. The City of Roseville Environmental Utilities Department, is soliciting proposals for Aquifer Storage and Recovery (ASR) Program Technical Support ... | Open |
| 683318 | CT | Sprague: Lead Paint Mitigation/Abatement 67-69 River Street, Baltic, CT 06330. Scope of work includes: lead paint mitigation/abatement... | Open |
| 683317 | UT | UT Division of Water Quality: * DUE DATE EXTENDED * Utah Lake Recreational Uses Surveys The Utah Department of Environmental Quality (DEQ), Division of Water Quality , in partnership with the Utah Office of Tourism and ... | Open |
| 683111 | MI | Grand Rapids: Lab Services, TTHM, HAA, Metals.... | Open |
| 683084 | FL | FL: Dot Dist 6: (LOI) Districtwide NPDES PushButton Drainage & Tech Services. Minor Highway Design Project Development & Environmental (PD&E) Studies Miscellaneous Structures Conventional Bridge Inspection Signing, Pave... | Open |
| 683079 | FL | FL: Dot Dist 4: (LOI) Districtwide CEI District Construction Office Support. Roadway Construction Engineering Inspection . Financial Management Number(s) 230378-9-62-01 ... | Open |
| 683077 | FL | FL: Dot Dist 3: (LOI) Multi-lane Design of SR 373 (Orange Avenue) in Leon County. Major Highway Design Minor Bridge Design Minor Highway Design Miscellaneous Structures Bridge Load Rating Intelligent Trans Systems Analys... | Open |
| 683076 | FL | FL: Dot Dist 1: (LOI) Drainage Support Consultant - District Wide. Minor Highway Design Major Highway Design Miscellaneous Structures Signing, Pavement Marking & Channelization Control Surveying Design, Right of Way, C... | Open |
| 682784 | NJ | Lower Alloway's Creek : LAB ANALYSIS SERVICES ... | Open |
| 682767 | CA | El Dorado Irrigation District: w/ *ADDENDUM 1* (RFQ) Collections Relocation - CM & Inspection Services. Provide construction management and inspection services for the Collections Relocation Project. The District is look... | Open |
| 682605 | CA | Santa Barbara County: (RFQ) SGC. 4, 4.1, 4.2 and 4.3 - Resource Recovery and Waste Management Engineering. General: Your company will be required to be knowledgeable in all areas of engineering associated with Resource R... | Open |
| 682600 | CA | Santa Barbara County: (RFQ) SGC. 9 - Geotechnical Engineering. SGC.9: Geotechnical Engineering General: In support for capital improvements, maintenance, and emergency response projects: 1. Geotechnical and geologic ... | Open |
| 682530 | WA | C-TRAN : RFP 65th Campus Development - Special Inspection and Testing ... | Open |
| 682326 | TX | Capital Metro: (RFQ) McKalla Station Design Build. DB Team to provide final design, permitting, phasing, construction, testing, start-up, and commissioning services to assist the Authority in delivering the McKall... | Open |
| 682313 | FL | FL: Dot Turnpike Enterprise : (LOI) CEI SR 54 Operational Ramp Improvements Interchange MP 19 Roadway Construction Engineering Inspection .Financial Management Number(s) 444486-1-62-01 ... | Open |
| 682312 | FL | FL: Dot Turnpike Enterprise : (LOI) Resurfacing and safety improvements of Turnpike mainline. Controlled Access Highway Design Minor Highway Design Major Highway Design Minor Bridge Design Miscellaneous Structures Intel... | Open |
| 682309 | FL | FL: Dot Dist 3: (LOI) Design US 90 from Jackson County Line to Bates Street. Minor Highway Design Signing, Pavement Marking & Channelization Lighting Signalization Control Surveying Design, Right of Way, Construction Sur... | Open |
All sample Lab Testing, Sampling, and Analysis bids
---