Bid Centerbusiness_center
Online Source for Dredging Bids and Marine Bids
Helping customers grow their business is in our DNA. We provide the most comprehensive coverage for the lowest cost available.
Don't lose out on a job because you missed the RFP.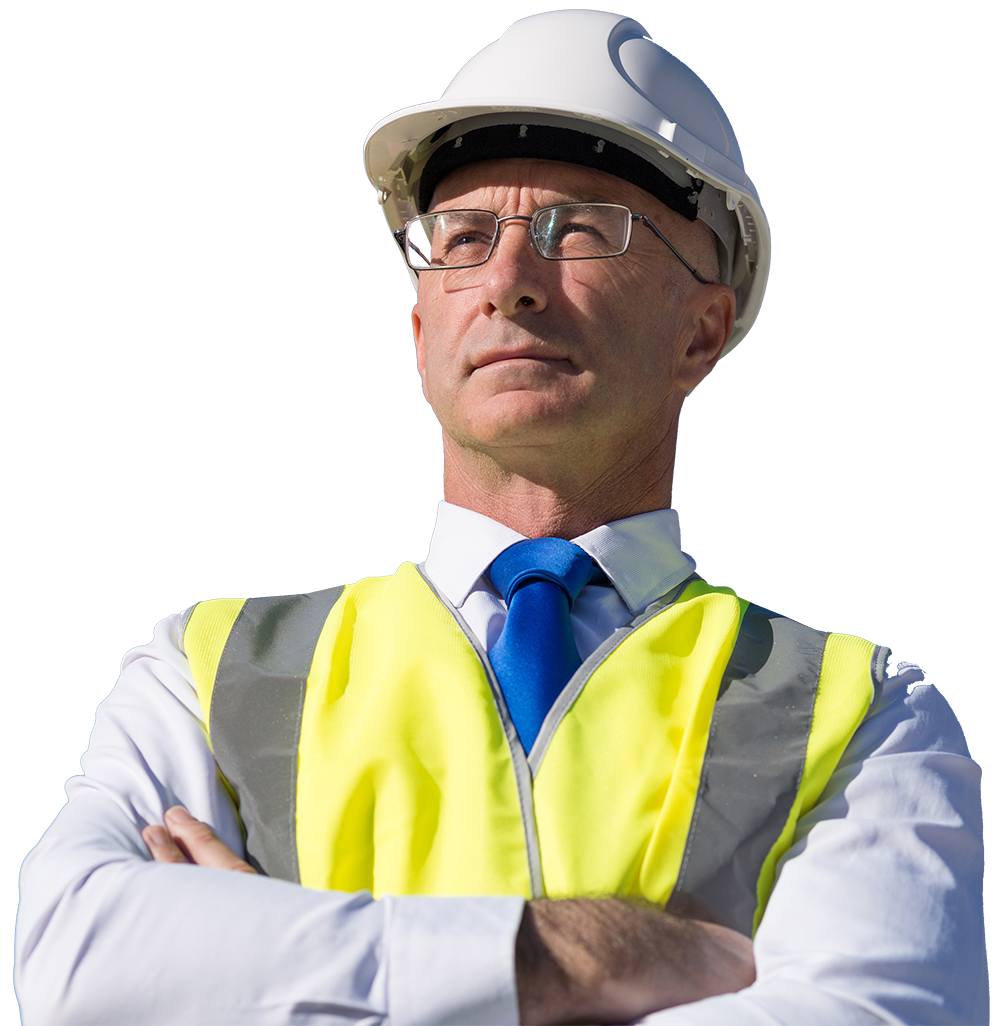 Why Envirobidnet?
One Price for all Services
Our fees are all inclusive, including all services and agencies, no gimmicks and no add-ons! Never "pricing starts at"!
Additional Users are Free
Add as many additional users from your company at no additional cost, and each person gets their own bid profile.
No Charge for Specs
Our Dredging and Marine bids are complete. Whenever available, bid specs are provided to you at no additional charge.
Number ONE in Customer Care
Since 1995, our team has provided the premier customer service in the industry. At Envirobidnet, you're not just another customer.
This is our Specialty
We don't just include the environmental industry, we specialize in it. Our team's decades of experience will help you grow your business fast.
See for Yourself
View our sample Dredging and Marine bids or try us out for free for 30 Days, no credit card required.
Envirobidnet is the Most Comprehensive and Cost Effective Service on the Planet!
30 Day Free Trial
*No Credit Card Required
Snapshot of Sample Dredging and Marine Bids
Please note these bids are EXPIRED and are SAMPLE content of what we offer to our paid subscribers
| Bid ID | State | Bid Description | View |
| --- | --- | --- | --- |
| 686472 | IN | White County : Countywide Bridge Inspection and Inventory Program in accordance with National Bridge Inspection Standards for Cycle Years 2022-2025 in the LaPorte District. Inspection of all highway bridge... | Open |
| 686447 | UT | Salt Lake County: Jordan River Channel Improvements at Brighton North Point Diversion Salt Lake County (SLCo) requests bids for removal and disposal of the existing Brighton North Point Diversion structure, installatio... | Open |
| 686305 | IA | Iowa DNR, DICKINSON: TEMPLAR PARK-HWY 9 ACCESS-HINSHAW BRIDGE ACCESS COURTESY DOCKS. This project consists of furnishing and installing commercial grade floating courtesy docks with ADA compliant gangways and inciden... | Open |
| 686276 | WA | WA Department of Fish and Wildlife : Luhr's Landing Access Pile Removal. Provide all labor, material, and equipment for the removal and disposal of creosote treated pilings and all other related debris at the Departmen... | Open |
| 685862 | ID | Lemhi Regional Land Trust: Canyon Creek restoration project. The Project consists of building approximately 180 instream willow weave structures over 0.8 miles on Canyon Creek near Leadore, Idaho on ... | Open |
| 685800 | WA | Manson Park and Recreation District: RFQ Manson Bay Marina Breakwater Replacement Planning Project. Manson Park and Recreation District is seeking a consultant to complete a planning and design effort for the near-term... | Open |
| 685600 | WA | Port of Tacoma : Pier Repairs (Pile Cracks, Spall Repairs and Mooring Coating) - EB1, WUT and Pier 3 ... | Open |
| 685449 | IL | Libertyville: Lake, Pond, and Lagoon Management Program This program will cover the inspection and treatment for regional weeds, pond lilies, and algae for one lake, ten ponds, two lagoons, and three forebays in the Vi... | Open |
| 685438 | SC | Columbia: SC Dept of Parks: Croft State Park Dam Spillway Repairs. Repair of concrete spillway block mat.... | Open |
| 685049 | WA | Port of Grays Harbor: Terminal Maintenance Dredging 2022. Contract requires the contractor to remove sediment from a specified dredge prism as outlined in the plans and specifications for annual maintenance dredging. Co... | Open |
| 684850 | IL | Village of Fox Lake: TIF DISTRICT BOATING ACCESS IMPROVEMENTS This project includes but is not limited to, shoreline stabilization and harbor dredging, as shown on the plans. ... | Open |
| 684717 | AK | Seward: *w/Addenda#2-3* Northeast Harbor Launch Ramp Renovation. WORK consists of replacement of the existing concrete boat launch and floats with a new concrete ramp and timber boarding floats supported by new galvanize... | Open |
| 684659 | WI | MADISON: WI DOA: SHORELINE REVETMENT COMMUNIVERSITY PARK UNIVERSITY OF WISCONSIN – GREEN BAY. Shoreline restoration at Communiversity Park. Work includes excavating and filling the eroded shoreline, placing geotextile fa... | Open |
| 684442 | WA | Port of Anacortes: Curtis Wharf Corrosion Repairs and Cathodic Protection System - Phase C. The Project generally involves furnishing all labor, materials, and equipment necessary for the completion of the Curtis Whar... | Open |
| 684299 | CA | Port of Long Beach: w/ *ADDENDUM 1* Turnkey Hydrographic Survey Technology Vessel. The Port of Long Beach Survey Division invites the submittal of electronic proposals from qualified bidders that specialize in designing,... | Open |
| 684242 | FL | Wakulla County: *Addendum 1* Spring Creek Channel Markers. The project consists of the replacement of seventeen (20) green square day markers and eight (8) red triangle day markers as a part of the proposed Spring Creek... | Open |
| 684169 | VA | Fairfax Water: Commercial Diver Services to Clean Potomac River Offshore and Onshore Intakes... | Open |
| 684068 | IA | Iowa DNR, POLK: WALNUT WOODS FEMA FLOOD REPAIRS TO JETTIES. This project consists of placing 532 tons of riprap on jetties at Walnut Woods State Park. Also, hauling and placing 289 CY fill dirt (provided by the contr... | Open |
| 684066 | IA | Iowa DNR, BREMER: SWEET MARSH WILDLIFE MANAGEMENT AREA EMERGENCY FLOOD DAMAGED 'A' DIKE REPAIR. Project consists of repairing dike by importing offsite fill material and/or reclaiming flood deposited material on sout... | Open |
| 684063 | IA | Iowa DNR, ALLAMAKEE: YELLOW RIVER STATE FOREST, LITTLE PAINT CREEK FLOODPLAIN RESTORATION. This project involves stabilization of Little Paint Banks, by reshaping the banks to 4:1 slope, establishing a floodplain ben... | Open |
| 683976 | IL | River Corridor Foundation of St. Charles: Langum Corridor Riverfront Access Improvements This project includes the construction of a limestone outcropping to the river edge to facilitate non-motorized watercraft launchi... | Open |
| 683927 | WI | Green Bay: LEICHT PARK FENDERS AND MOORING (Quest Project #8044498) The work on this Contract will consist of demolition of timber rub rail, cleats, and bollards; modifications to existing railings; construction of conc... | Open |
| 683716 | MI | Big Rapids: Hemlock Park Improvements. Contract A Pickleball Courts, Contract B Basketball Courts, Contract C Tennis Courts, Contract D Kayak Launch, kayak launch, rip-rap surface restoration, and all related work.... | Open |
| 683056 | VA | Roanoke County: Boat Ramp at Wayside Park located at 5880 W Main St, Salem, VA 24153.... | Open |
| 682931 | UT | UT Division of Wildlife Resources: *REVISED* * DUE DATE EXTENDED * Aquatics Project - SF Junction Creek Diversion 2 Scope of Work Manufacture Rotary Drum Screen Rotary drum screen powered by a paddlewheel will be manu... | Open |
| 682904 | NJ | LONG BRANCH SEWERAGE AUTHORITY : Removal, Transport and Disposal of Sand, Grit and Bar Screen Screenings for a period of one year. ... | Open |
| 682748 | IN | Indianapolis: Eagle Creek Boat Ramp Maintenance and Repair ... | Open |
| 682716 | IN | Marshall County: Countywide Bridge Inspection and Inventory Program in accordance with National Bridge Inspection Standards for Cycle Years 2022-2025 in the LaPorte District. Inspection of all highway bridges i... | Open |
| 682695 | WA | Port of Camas-Washougal: Marina Breakwater Access Construction Project ... | Open |
| 682174 | WA | Olympia: Percival Landing 2021 Repairs This project provides for maintenance and repair of the existing boardwalk and floating docks at Percival Landing along the downtown Olympia waterfront. Overwater and above water... | Open |
| 682139 | CA | Corona: w/ *ADDENDUM 1* Ion Exchange Treatment Plant Resin Change Out. Three vessels storing PSR-2 resin used for ion exchange water treatment requires replenishment. Spent resin must be removed from the vessels, transpo... | Open |
| 682054 | WA | Pierce County : *Addendum 1* MARINE VESSEL DIVING SERVICES. NOTICE IS HEREBY GIVEN proposals from individuals or firms interested in providing marine vessel diving services to the county. ... | Open |
| 682041 | NJ | Chatham Township: TRANSPORTATION OF WET SEWAGE SLUDGE. NOTICE is hereby given that sealed bids for a contract for the transportation of wet sludge from Water Pollution Control Plant to the Passaic Valley Sewerage Commi... | Open |
| 681947 | UT | UT Division of Wildlife: Bookcliffs Pond Maintenance and Excavating. Utah Division of Wildlife Resources (UDWR) is acquiring services in this contract to maintain stock watering ponds in the Bookcliffs area of Uintah a... | Open |
| 681943 | WA | WA Department of Fish & Wildlife: Roses Lake Access Redevelopment Phase 2 Rebid. Provide all labor, material, equipment, and permits to construct and install fishing float, gangway with abutment, steel pipe piling, wa... | Open |
| 681860 | WI | Fox River Navigational System Authority: "FRNSA Kaukauna Trail" General Estimate of Major Quantities 1,800 LF – 2" Screenings added to existing 8' 2,800 LF – New trail Minor block retaining wall Miscellaneous grading and... | Open |
| 681745 | KS | Lawrence: w/ *ADDENDA 1-2* Bowersock Dam Rehabilitation. The work to be done under this contract includes: The placement of a new concrete apron and downstream wall on the southern end of the existing Bowersock Dam. The ... | Open |
| 681618 | CT | Essex: Navigational Aids and Dock Floats 2021. The bid is to remove, store, inspect and provide a report with needed repairs and cost to repair (cost to repair not included in bid) and install in proper location in the S... | Open |
| 681616 | WA | PORT OF EVERETT : *ADDENDUM 1* 10th Street Boat Launch Maintenance Dredging . ESTIMATED COST: $850,000 - $1,250,000 (Incl. WSST) (Incl. Schedule A & Additive Schedule B) . The Work to be performed under this contract in... | Open |
| 681585 | NJ | Monmouth County Park System : BOAT BASIN AND CHANNEL DREDGING OF MONMOUTH COVE MARINA, PORT MONMOUTH, NJ ... | Open |
| 681506 | UT | Springville: 1200 West 400 South and 2600 West 700 South Detention Basins project. The work to be performed shall include furnishing all necessary materials, equipment, facilities, services and appurtenances thereto nee... | Open |
| 681495 | WA | City of Everett : On-Call Commercial Diving Services. The City of Everett is seeking bids from qualified contractors to provide commercial diving services for the City's Public Works Department. Services will be require... | Open |
| 681387 | KS | Emporia: Emporia Raw Water Intake Site Improvements. The Project consists of bypass raw water pumping, temporary cofferdams, concrete retaining wall construction, intake clearing and inspection, bank grading, riprap slop... | Open |
| 681334 | UT | Wasatch County: Water Efficiency Project – Wasatch Canal Lining – Mill Road Bridge Replacement The construction work, in general, consists of furnishing and installing the "Wasatch County Water Efficiency Project – Wasa... | Open |
| 681325 | IL | Fox Waterway Agency: Grass Island Restoration The project includes furnishing all labor, materials, and equipment necessary for the restoration of rip rap bordering several sections of Grass Island. General construction... | Open |
| 680837 | TN | Hawkins County: Stream-bank Stabilization at Laurel Run Park, 364 Laurel Run Road, Church Hill TN 37642. ... | Open |
| 680700 | IA | Iowa DNR, MARION: RED ROCK WILDLIFE UNIT O.K. HILL BOAT RAMP RENOVATION. The project consists of reconstruction of a boat ramp using precast concrete beams. Roadstone will be used to surface the entrance road, and ri... | Open |
| 680647 | WA | Port of Anacortes: Curtis Wharf Corrosion Repairs and Cathodic Protection System – Phase D. The Project generally involves furnishing all labor, materials, and equipment necessary for the completion of the Curtis Wharf... | Open |
| 680492 | WA | City of Port Angeles: N STREET OUTFALL IMPROVEMENT PROJECT. This project is an upgrade to a historical stormwater outfall currently discharging at the top of a 100 ft. marine bluff. The base bid essentially consists of ... | Open |
| 680244 | NJ | Monmouth County Park System : Repairs to concrete face of Navesink River Road Dam No.29-130, Huber Woods Park, 767 Navesink River Road, Block 884/Lot 3, Middletown Township, NJ ... | Open |
| 680071 | UT | UDOT: Structures inspection Report QC (desk reviews), Bridge Management – Bridge Inspection, Streamlined Solicitation The UDOT's goal is to select additional Team Leaders to perform quality checks of the bridge inspecti... | Open |
| 680042 | WI | MANITOWOC: UNDERWATER REPAIR OF WEST COUNTERWEIGHT OF S.S. BADGER CAR FERRY RAMP (Quest Project #7995650) The repair will include constructing a retrofit that will support the counterweight plates in the event of a failu... | Open |
| 679938 | NC | Wake Co: Lake Crabtree Dam 23 Renovation... | Open |
| 679893 | NV | Douglas County: Topaz Lake Boat Ramp Improvements Project. Engineer's estimate: $189,000. ... | Open |
| 679803 | NC | Wake County: Dam #2 Hatcher's Grove Auxiliary Spillway Repair ... | Open |
| 679295 | WA | Port of Tacoma : Parcel 86 Bank Stabilization Project. Scope of Work: The Work required for this Project includes: Installation of sheet pile bulkhead to stabilize select area of the upper bank of the Hylebos Creek abo... | Open |
| 679291 | WA | Metropolitan Park District of Tacoma: Point Defiance Marina Complex Pile Replacement & Boathouse Repairs Project – Phase 2 ... | Open |
| 678982 | IN | Tipton County: Countywide Bridge Inspection and Inventory Program in accordance with National Bridge Inspection Standards for Cycle Years 2022 – 2025 in the Greenfield District. Inspection of all highway bridges in ... | Open |
| 678955 | VA | New River Valley Regional Commission: (RFQ) Consultant for multiple Boat launch estimates... | Open |
| 678938 | WA | Port of Seattle: Dredging IDIQ. The Port intends on issuing two (2) Indefinite Delivery/Indefinite Quantity (IDIQ) contracts as a result of this Solicitation. The initial period of performance of any contract resulting ... | Open |
| 678867 | AR | Texarkana: LET CONTRACT FOR NIX CREEK DREDGING AND BANK STABILIZATION IMPROVEMENTS. ... | Open |
| 678815 | NJ | WAYNE: Loading, Transportation, & Delivery of Liquid Sewage Sludge ... | Open |
| 678550 | WA | Colville Confederated Tribes : Ninemile-Canteen Crossing Replacements 2021. Restoration Program is inviting interested firms to submit proposals and qualifications statements for the performance of specified watershed ... | Open |
| 678534 | WA | King County : Harbor Island Dock Demolition. The King County Solid Waste Division (KCSWD) is proposing to demolish a derelict, creosote-treated timber dock located along the western shoreline of Harbor Island, at the mo... | Open |
| 678431 | FL | Charlotte County: *Addenda 1-2* Blueway Trails Signage. The intent of Charlotte County to secure the services of a Contractor to install navigational signage for the Blueway Trails. Estimated budget: $1... | Open |
| 678398 | WA | WA Department of Fish and Wildlife : Roses Lake Access Redevelopment Phase 2. Provide all labor, material, equipment, and permits to construct and install fishing float, gangway with abutment, steel pipe piling, walkin... | Open |
| 678310 | FL | Escambia County: Derelict Vessel MRD DV - Unknown - Sea Ray. Escambia County Marine Resources Division (MRD) is submitting an application to the Florida Fish and Wildlife Conservation Commission's (FWC) Derelict Vessel ... | Open |
| 678276 | UT | UT DFCM Construction: * ADDENDA 1, 2, 3 & 4 * Standard Low Bid-REPOST-DWR Fish Lake Bowery Haven Marina Renovation-18272520 Project Description: Update and reconfigure the Bowery Haven Marina at Fish lake. Construction... | Open |
| 678179 | IA | Iowa DNR, FAYETTE: VOLGA RIVER RECREATION AREA BOAT RAMP REPLACEMENT. Project consists of removing, disposing existing ramp and constructing new triple wide concrete boat ramp (542 SY) on the Volga River SRA, Fayette... | Open |
| 678062 | NC | NC DEPT OF PUBLIC SAFETY: Installation of Dam Water Level Sensor Gauges. Install water level sensor gauges at ten (10) high priority locations and sixty-one (61) additional locations in North Carolina for the North Carol... | Open |
| 678061 | NC | NC DEPT OF PUBLIC SAFETY: Installation of Dam Water Level Sensor Gauges. The purpose of this Invitation for Bids (IFB) is to seek competitive, sealed bids from qualified vendors to install water level sensor gauges at da... | Open |
| 678006 | CO | City of Englewood Utilities Department: *Communication* Allen Water Treatment Plant South Reservoir Dredging Project. The City of Englewood is seeking Proposals from qualified Contractors to provide all labor, materials... | Open |
| 678005 | ME | Portland: Stroudwater River Dam Slide Gate Replacement. The Stroudwater River Dam Slide Gate Replacement Project is located on the Stroudwater River immediately west of Westbrook Street bridge over the river 820 feet fr... | Open |
| 677517 | KY | Lexington: Detention dam located in Richardson Subdivision off Richmond Road, Lexington. Must have constructed 5 dams in the last 5 years. ... | Open |
| 677473 | VA | Fauquier County: Replace Fishing Pier at Crockett Park... | Open |
| 677467 | VA | Accomack County: Renovations to the Schooner Bay Boat Ramp located at the end of Bluebill Lane (Rt. 802) on Chesconessex Creek, Onancock VA 23417. The work generally consists of the removal of the existing boat ramp and ... | Open |
| 677358 | IL | Fauquier County: Crockett Park Fishing Pier Replacement.... | Open |
| 677282 | NJ | NJDEP Division of Coastal Engineering : MONEY ISLAND DEBRIS REMOVAL TOWNSHIP OF DOWNE, CUMBERLAND COUNTY ... | Open |
| 677221 | WA | Bothell : 2021 Horse Creek Streambed Repairs Project . The 2021 Horse Creek Mitigation Streambed Repairs Project proposes to repair the Horse Creek streambed. General aspects of this project include installation of str... | Open |
| 677132 | MS | Pascagoula: POINT PARK PIER AND PARKING IMPROVEMENTS. The proposed project includes the rehabilitation of a section of pier at the Point Park facility damaged by hurricane, as well as demolition and reconstruction of... | Open |
All sample Dredging and Marine bids
---