Online Leader for Program Management, Construction Management, and Project Management Services Bids
Let us help you find the best-fit bids for your business. We won't disappoint.
Don't lose out on a job because you missed the RFP.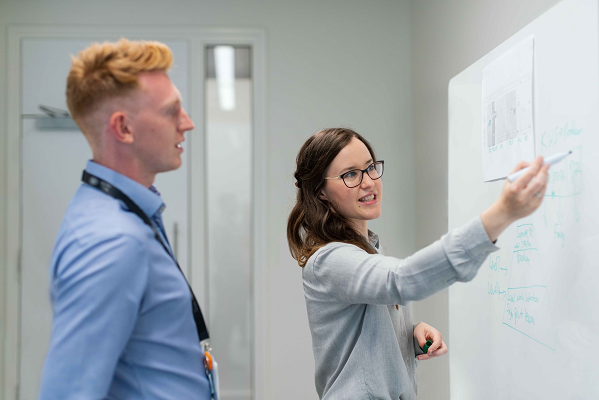 Why Envirobidnet?
One Price for all Services
Our fees are all inclusive, including all services and agencies, no gimmicks and no add-ons! Never "pricing starts at"!
Additional Users are Free
Add as many additional users from your company at no additional cost, and each person gets their own bid profile.
No Charge for Specs
Our Program and Construction Management Services bids are complete. Whenever available, bid specs are provided to you at no additional charge.
Envirobidnet is the Most Comprehensive and Cost Effective Service on the Planet!
30 Day Free Trial
*No Credit Card Required
Sample Program and Construction Management Services Bids
Please note these bids are EXPIRED and are SAMPLE content of what we offer to our paid subscribers
| State | Bid Description | View |
| --- | --- | --- |
| MS | Hancock County Water and Sewer District: (RFQ) ENGINEERING SERVICES. To provide engineering, design, permitting, and construction administration for the FEMA 4626 PW 96 Residential Grinders Hazard Mitigation in Bay S... | Open |
| OK | Delta Community Action Foundation, Inc.: Construction Management Contract Delta Community Action Foundation, Inc. will accept sealed bids for a Construction Management Contract to solicit bids to furnish all labor, mate... | Open |
| VT | Burlington School District: (RFQ) Construction Managers Pre-Qualification. The Burlington High School Building Project The Burlington School District invites interested Construction Managers to submit a Letter of Intere... | Open |
| MA | New Bedford Housing Authority: (RFQ) Indefinite Quantity/Delivery A/E Design Services. Provide design, administration services for various improvements. Contract services to be provided over an initial period of 24 mon... | Open |
| MA | UMBA: (RFQ) Owner's Project Manager (OPM) – Sustainable Engineering Laboratories (SEL) for College of Engineering. The University of Massachusetts Amherst Campus. A new 100,000gsf bldg. w/ Research Labs for various Cent... | Open |
| GA | Tift County Schools: CONSTRUCTION MANAGEMENT AT RISK FOR THE Construction of an 1800 FTE Middle School (approximately 290,000 square feet) to include athletic fields. ... | Open |
| ID | Eastern Idaho Regional Wastewater Authority (EIRWWA): (RFQ) CONSTRUCTION MANAGER/GENERAL CONTRACTOR (CM/GC) SERVICES OXBOW WATER RECLAMATION FACILITY UPGRADES PROJECT Qualified CM/GCs who meet Idaho Statutes Title 5... | Open |
| CA | Rohnert Park: Construction Management of Pedestrian Safety Improvements (Quick-Strike), Project No. 2020-28, Federal Aid Project No. STPL 5379(025). The City of Rohnert Park is seeking construction management and inspect... | Open |
| UT | Salt Lake County: Trails Consultant Construction Administration Services for Butterfield Canyon Salt Lake County, on behalf of the Division of Parks and Recreation, ("County") is soliciting proposals from qualified firm... | Open |
| TX | Bowie County: administration services. Bowie County Courthouse, New Boston, TX The Bowie County Courthouse in New Boston, TX has received an allocation from the American Rescue Plan Act program from the U.S. Departme... | Open |
| AR | TEST... | Open |
| AL | Collinsville: Professional Engineering Services This request will be used for the selection of a firm to be the City's CDBG and ED Project Engineers for the period 2022–2024. The required services will involve all servi... | Open |
| NC | Public Schools of Robeson County: RFQ Indian Education Resource Center. Professional qualifications referenced in 36 CFR 61 for design services to produce schematic drawings, design development drawings and outline speci... | Open |
| NY | NYSDOT: Durable Pavement Marking at various locations in Region 10. This agreement will provide construction inspection services for a Durable Pavement Marking project in Region 10. This is a critical safety project. The... | Open |
| OH | Maria Stein: Construction Mangers as Constructor for a new Medical Office Building at 8106 Booster Drive, Maria Stein, Ohio. The project consists of a new 19,000 s.f. single story steel frame building with site developme... | Open |
| UT | Lehi City: Civic Campus Design and Construction Owner's Rep Lehi City invites interested project management firms to submit a statement of qualifications for services related to the management of the design and construc... | Open |
| UT | Pleasant Grove: Town Hall Construction Manager / General Contractor Pleasant Grove City (City) is accepting proposals from qualified Construction Managers/General contractors (CM/GC) firms interested in submitting qual... | Open |
| TN | Savannah: Project engineer and grant management administration to assist the City in the overall management of its American Rescue Plan Act of 2021 activities... | Open |
| MO | PARK HILLS: (RFQ) CONSTRUCTION MANAGER-AT-RISK (CMAR) SERVICES FOR THE CONSTRUCTION OF MUNICIPAL SWIMMING POOL AND RELATED FACILITIES ... | Open |
| VT | Bennington: CMaR Services Old Ben-Hi Re-Development Project. Town of Bennington Old Ben-Hi Re-Development Project Request for Proposals for Construction Management Services as Constructor The Town of Bennington (Town or ... | Open |
All sample Program and Construction Management Services bids
menu
Your free trial is a few clicks away
Envirobidnet posts hundreds of Program and Construction Management Services bids! Sign up for a 30-Day no-obligation free trial, no credit card required.
x Close