Online Leader for Program Management, Construction Management, and Project Management Services Bids
Let us help you find the best-fit bids for your business. We won't disappoint.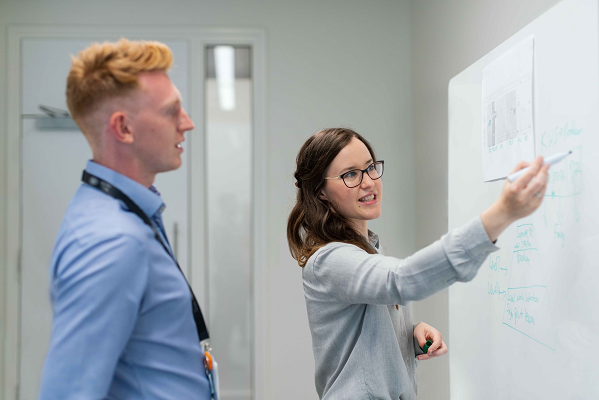 Don't lose out on a job because you missed the RFP.
Staying on top of all the bids at all the sources is time-consuming. Unless you're on top of it, you can easily miss a bid and lose out on business without even knowing it. Program and Construction Management Services Bids are just a matter of opening your email in the morning.
Lost opportunities are costing you business.
We gather all the Program and Construction Management Services Bids in your state and across the country so you don't have to.
Daily Email Notifications
Get notified by email whenever a job matching your specific criteria has been added to our database. Connect to Program and Construction Management Services bids instantly.
Search Active Bids Online
Search our database 24 hours a day to find more bids. Our nationwide database is comprehensive and user-friendly.
No Charge for Specs
Our bids are complete. Whenever available, bid specifications, addenda, and documentation are provided to you at no additional cost.
Unlimited Users at No Added Cost
Add as many additional users from your company at no additional cost. Each person gets their own bid profile.
This is our Specialty
We don't just include the environmental industry, we specialize in it. Our team has decades of experience to provide you the best-fit opportunities.
How to Get Started
Signing up is easy. Just select the types of bids you would like, and the states where you do business. We'll do the rest. Get started today! No credit card required for free trials!
Start 30 Day Free Trial
Sign Up
Set up your bid profile and preferences.
Receive Bid Requests
Emails come to your inbox four times daily with opportunities matching your profile.
Enjoy New Opportunities
Grow your business fast by letting us find you the best jobs available.
Make the Most of our Service with our Free Platform Features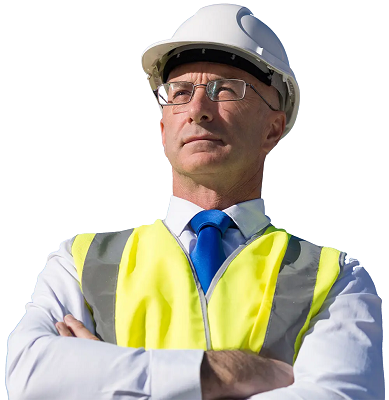 Bid Bookmarks
Easily bookmark bids you don't want to lose track of. Retrieve them later through your custom bookmarks dashboard.
Bid Reminders
Never forget about another opportunity - select a date and we'll automatically remind you about specific bids.
Saved Searches
Always using the same search criteria? Save time by entering it once, then running that search in the future with just one click.
Bid Tracking System
Easily manage all the bids your company is involved in, and add your own notes and labels. Easily collaborate across your team.
Start 30 Day Free Trial
Sample Program and Construction Management Services Bids
Please note these bids are EXPIRED and are SAMPLE content of what we offer to our paid subscribers
| State | Bid Description | View |
| --- | --- | --- |
| FL | Punta Gorda: *Update* Construction Manager at Risk Wastewater Treatment Plant Improvements. The City of Punta Gorda seeks to accept proposals and prequalify Construction Manager at Risk (CMAR) companies with the intent ... | Open |
| NJ | Newark Board of Education: *ADDENDUM 1* Environmental Investigation and Management Services ... | Open |
| FL | Fort Myers: (RFQ) *Addendum 1* Advanced Wastewater Treatment Plant (AWWTP) Deep Injections Wells. The City of Fort Myers is seeking a licensed professional and qualified Utility Engineering firm to provide design, permi... | Open |
| CA | Banning: w/ *ADDENDUM 1* (RFQ) On-Call Engineering Services. SCOPE OF WORK IV.A Civil Design Services Responders to this discipline must have the ability to: • Plan, study, analyze and design a variety of project type... | Open |
| CA | CARMEL-BY-THE-SEA: (RFQ) Consultants to provide the professional services listed below for the term, July 1, 2022 through June 30, 2025, to facilitate the City's Capital Improvement Program and support a variety of munic... | Open |
| CA | Irvine: w/ *ADDENDA 1-4* 2022-2025 Consultant Team Program. It is the City's intent to establish a team structure of consultant firms. This 2022-2025 Consultant Team Program RFP is intended to establish new contracts fo... | Open |
| CA | Garden Grove: w/ *ADDENDUM 1* Provide Construction and Demolition Program Assistance for the City of Garden Grove. The City of Garden Grove is requesting assistance from qualified consultants to provide services related ... | Open |
| PA | Springfield Township: ENVIRONMENTAL CONSULTING FOR HAZARDOUS MATERIALS ABATEMENT AND DEMOLITION SPECIFICATIONS. This project includes consulting for the preparation of hazardous materials abatement and demolition specifi... | Open |
| CA | San Bernardino County TA: w/ *ADDENDA 1-7* Arrow Maintenance Facility (AMF) Hydrogen Fuel Upgrade Project: Hydrogen Fuel System (HFS). SBCTA intends to implement a new HFS to support integration of a ZEMU rail vehicle (w... | Open |
| NY | NYCDEP: *DUE DATE EXTENDED* Design-Build Architect and Engineering Services for DEP Downstate Infrastructure Projects. Services may include but are not limited to program development, project management, design criteria ... | Open |
| SC | Kiawah Island: *ADDENDUM 1* Debris Management and Emergency Response Management and Recovery Services... | Open |
| NC | Western Carolina University: CMR Moore Building Renovations. This project will consist of a comprehensive interior demolition down to the existing structure including abatement, renovation of building interior, miscellan... | Open |
| NJ | Hudson County : *ADDENDUM 1* *Clarification* ON CALL ENGINEERING SERVICES PROVIDED TO THE HUDSON COUNTY ENGINEERS OFFICE... | Open |
| NJ | West New York Board of Education: Environmental Remediation and Management Services ... | Open |
| CA | South Pasadena: w/ *NEW DUE DATE* (RFQ) Public Works On-Call Professional Services (FY 22-23). The City of South Pasadena, Public Works Department is seeking proposals from qualified professional services firms experienc... | Open |
| TX | Frisco ISD: 22-23 Extended General Professional Services Phase 1. Frisco ISD is soliciting qualifications from qualified professional services firms to provide as needed services on a task request basis. ... | Open |
| NJ | Burlington County: *Clarification 1* YEARLY POOL OF DULY QUALIFIED ENGINEERING AND RELATED SERVICES... | Open |
| NJ | BAYONNE: PROFESSIONAL ENGINEERING SERVICES. The CITY OF BAYONNE desires to appoint a firm or firms to provide consulting engineering services to the CITY OF BAYONNE for particular projects and in the following areas ... | Open |
| NJ | Newark: Professional Engineering Services for Green Infrastructure Program Management, Design and Construction Administration ... | Open |
| FL | Hillsborough County Aviation Authority (TPA): (RFQ) *Addenda 1-3* Program Management Consultant. The Program Management Consultant professional staff augmentation services will cover the broad spectrum of activities norm... | Open |
| CT | Norwalk: (RFQ) *Addenda 1-4* Architect and Engineering Services - Cranbury Park. The City of Norwalk (The City) is soliciting Request For Qualifications from qualified Architects and/or Engineers to provide comprehensiv... | Open |
| RI | State of Rhode Island: (RFQ) URI Narragansett Bay Campus Renewal Phase 1 – Main Project. Provide design, construction administration & commissioning services for the Hazardous Material Storage Facility, Ocean Robotics L... | Open |
| MO | Great Rivers Greenway: RFQ Pre-Construction & Construction Management Services for the demolition of the North Riverfront Garage... | Open |
| AL | South AL Regional Planning Commission: Environmental consulting firm to provide grant application assistance, project management, environmental inventory and assessment, and public information and outreach services relat... | Open |
| NJ | Atlantic County Improvement Authority : Specialized Testing and Inspection Services ... | Open |
| CA | San Bernardino CCD: Design-Build SBVC Student Services Building.The project scope also includes demolition of the existing Liberal Arts Building A detailed description of the Project is set forth in the Project Criteria... | Open |
| CT | Simsbury: *Addendum 1* On Call Professional Engineering Simsbury Flower Bridge Rehabilitation. The Town of Simsbury is soliciting proposals from qualified firms for professional engineering consultant services, for the... | Open |
| IL | Illini Community Hospital: Express Clinic Request for Proposal for Design, Construction Administration, Inspection services for Blessing Care Corporation dba Illini Community Hospital. Proposal Scope of work to includ... | Open |
| CA | Salinas: (RFQ) CITY PARK REVITALIZATION AND IMPROVEMENT PROJECTS. The City of Salinas is seeking SOQ from qualified firms forming a team of qualified disciplines to provide the services required in this RFQ. The City re... | Open |
| NJ | West New York : Environmental Consulting and Project Management Services ... | Open |
| WA | Snohomish County: *ADDENDA 1 -3* On Call Consultant Services, 2023 - 2025... | Open |
| NJ | Flemington : *REVISED* US EPA Brownfields Assessment Grant Administrator. ... | Open |
| WA | XX Central Valley School District #356 (RFQ) A&E, Miscellaneous Consultants and Professional Services File #:135-22-01-S Notice is given that the Central Valley School District #356 is seeking statements of qualification... | Open |
| FL | Peace River Manasota Regional: (RFQ) *Addenda 1-3* Phase 2B & 3C Progressive Design Build Services. The Peace River Manasota Regional Water Supply Authority is requesting Statements of Qualifications from experienced Pro... | Open |
| MA | Lowell Housing Authority: *Addendum 1* Radon Testing. The Lowell Housing Authority (the Authority) is seeking proposals for Design and Construction Administration Services by licensed professionals with NRSB certificatio... | Open |
| NJ | South Jersey Port Corporation : Engineering Services in five different categories including Marine Engineer, Civil Engineer, Construction Management, Geo-Tech Services, and Certified Divers. Approved qualified firms wil... | Open |
| CT | Guilford: (RFQ) *Addendum 1* Engineering Services for Replacement of Lake Quonnipaug Dam and Downstream Culvert. The Town of Guilford is seeking to engage an experienced consulting firm to provide engineering services ... | Open |
| CT | Bristol: Design of Streetscape Improvements on Riverside Avenue & Park Street. The City of Bristol ("the City") is seeking to make streetscape improvements along the Riverside Avenue and Park Street sections of State Rou... | Open |
| MA | Boston Planning & Development Agency: *Addenda 1-2* Maritime Engineering Design Services for Rehabilitation of the South Jetty Bulkhead. Maritime Engineering Design Services for Rehabilitation of the South Jetty Bulkhea... | Open |
| WV | Kanawha Counties: (LOI) Engineering Services. The Capitol Conservation District (CCD) covering Kanawha Counties is requesting Expression of Interest (EOI) for engineering services on an as needed basis, for a period of t... | Open |
menu
Your free trial is a few clicks away
Envirobidnet posts hundreds of Program and Construction Management Services bids! Sign up for a 30-Day no-obligation free trial, no credit card required.
x Close