National leader in Abatement bids, including Asbestos Bids and Lead Bids
Our nationwide team will help you grow your business by providing the most timely and complete asbestos bids and lead removal bids available.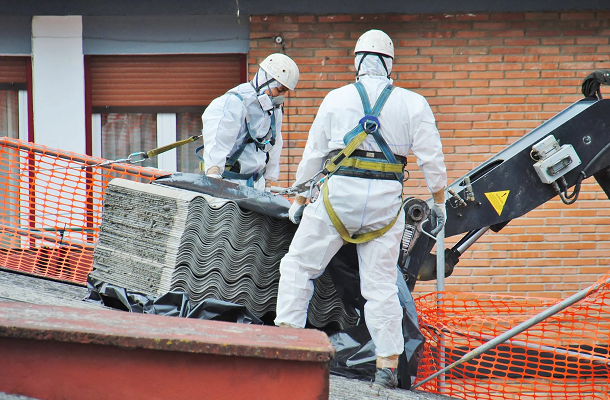 Don't lose out on a job because you missed the RFP.
Staying on top of all the bids at all the sources is time-consuming. Unless you're on top of it, you can easily miss a bid and lose out on business without even knowing it. Abatement, Asbestos, and Lead Bids are just a matter of opening your email in the morning.
Lost opportunities are costing you business.
We gather all the Abatement, Asbestos, and Lead Bids in your state and across the country so you don't have to.
Daily Email Notifications
Get notified by email whenever a job matching your specific criteria has been added to our database. Connect to Abatement, Asbestos, and Lead bids instantly.
Search Active Bids Online
Search our database 24 hours a day to find more bids. Our nationwide database is comprehensive and user-friendly.
No Charge for Specs
Our bids are complete. Whenever available, bid specifications, addenda, and documentation are provided to you at no additional cost.
Unlimited Users at No Added Cost
Add as many additional users from your company at no additional cost. Each person gets their own bid profile.
This is our Specialty
We don't just include the environmental industry, we specialize in it. Our team has decades of experience to provide you the best-fit opportunities.
How to Get Started
Signing up is easy. Just select the types of bids you would like, and the states where you do business. We'll do the rest. Get started today! No credit card required for free trials!
Start 30 Day Free Trial
Sign Up
Set up your bid profile and preferences.
Receive Bid Requests
Emails come to your inbox four times daily with opportunities matching your profile.
Enjoy New Opportunities
Grow your business fast by letting us find you the best jobs available.
Make the Most of our Service with our Free Platform Features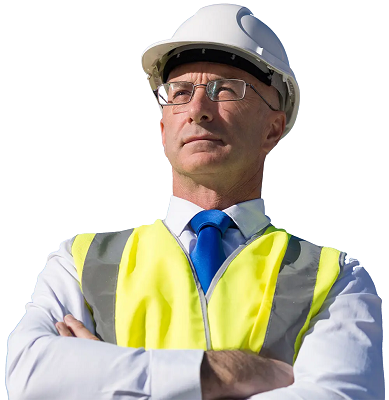 Bid Bookmarks
Easily bookmark bids you don't want to lose track of. Retrieve them later through your custom bookmarks dashboard.
Bid Reminders
Never forget about another opportunity - select a date and we'll automatically remind you about specific bids.
Saved Searches
Always using the same search criteria? Save time by entering it once, then running that search in the future with just one click.
Bid Tracking System
Easily manage all the bids your company is involved in, and add your own notes and labels. Easily collaborate across your team.
Start 30 Day Free Trial
Sample Abatement, Asbestos, and Lead Bids
Please note these bids are EXPIRED and are SAMPLE content of what we offer to our paid subscribers
| State | Bid Description | View |
| --- | --- | --- |
| TX | Brazosport Independent School District : Removal, Transportation, and Disposal of Asbestos-Containing Building Materials and The Demolition of Various Buildings Located at The Fleming Elementary School Campus. This proj... | Open |
| TX | Madisonville Independent School District : Asbestos Abatement and Demolition of Madison Motel.... | Open |
| FL | Biltmore Construction Co: Largo City Hall Horizon on West Bay Hazardous Material Abatement/Soil Remediation Asbestos Abatement Gypsum Drywall... | Open |
| CT | Manchester: *Addenda 1-7* Phase 1 of 4 Bowers Elementary School Renovation Project 141 Princeton Street Manchester, Connecticut project #077-0239. The Owner, Town of Manchester, has contracted with O&G Industries to serv... | Open |
| IL | University of Illinois at Urbana-Champaign: Illini Union South Bldg Duct Remediation and Renov The project consists of an environmental remediation for the kitchen exhaust fan system EF-3 and piping at the EF-3 duct ris... | Open |
| MA | Lawrence: *Addenda 1-3* Merrimac Paper Mill Demolition. The scope of work includes: Demolition, abatement of hazardous building materials in accordance with state and federal regulations, and off-site disposal building ... | Open |
| ME | Youth and Family Outreach (YFO): Demolition and Brownfields Preliminary Remediation at 331 Cumberland Street. YFO is soliciting proposals from qualified site contractors to perform Demolition and Brownfield clean up acti... | Open |
| TX | The Texas Workforce Commission : (RFQ) Professional Environmental Services. The Texas Workforce Commission (TWC) Construction Facilities Management Department (CFM) is seeking statements of qualifications from Professio... | Open |
| TX | San Antonio Housing Authority : (RFQ) *ADDENDUM 1* Abatement of Hazardous Materials. The Housing Authority of the City of San Antonio, Texas and its affiliated entities d/b/a San Antonio Housing Authority ("SAHA") hereby... | Open |
| MO | FERGUSON-FLORISSANT SCHOOL DISTRICT: ASBESTOS AIR MONITORING ... | Open |
| TX | Woodlands Township : *ADDENDA 1-4* Asbestos Abatement, Building Demolition and Paving Services at 9669 Grogans Mill Rd.... | Open |
| IL | University of Illinois at Chicago: CSN 4TH Floor Replanning Study This project consists of the selective demolition of interior building components as identified in the bid documents. Asbestos abatement to be included i... | Open |
| MA | Lowell Housing Authority: *Addenda 1-2* Radon Mitigation. The Lowell Housing Authority and the Board of Commissioners, the Awarding Authority, invite sealed bids from Contractors for Radon Mitigation services at Highland... | Open |
| TX | EMS ISD : *ADDENDA 1/2* Abatement of Asbestos and EIBM - Indefinite Quantities Annual Contract.... | Open |
| NJ | WEST ORANGE BOARD OF EDUCATION: 2022-2023 Environmental Services District Wide ... | Open |
| CT | Waterbury: *Addenda 1-5* Abatement & Demolition - 698 South Main Street. The property is approximately 17.46 acres in total area and is owned by 698 South Main Street, Inc. which will provide full access to the Site. The... | Open |
| PA | County of Bucks: 23-05/22 *w/ADDENDA 1-3* Building Demolition at Three County Locations. **The due date for uploading your electronic bid response to the PennBid website is 11:15 AM on May 31, 2022.** The work to... | Open |
| FL | Orlando : (RFQ) Continuing Professional Environmental Assessment, Testing and Remediation Services. City of Orlando, notice is hereby given that a sealed Qualification Statement for Continuing Professional Environmental ... | Open |
| KY | Commonwealth of Kentucky: EMERGENCY CLEANING AND REMEDIATION/ABATEMENT SERVICE... | Open |
| PA | Pennsylvania Department of General Services: Environmental Remediation Services. To perform a full range of environmental remediation and investigative services on an as needed basis, including but not limited to, st... | Open |
| TX | Houston Community College : *ADDENDUM 1* Asbestos Abatement, Mold Remediation & Related Materials Clean-Up Services. The College seeks proposals from qualified firms to provide Asbestos Abatement, Mold Remediation and R... | Open |
| IA | Stanwood: Regulated Asbestos Containing Material (RACM) Demolition, Cleanup and Disposal of Asbestos contaminated building(s)/debris. The City of Stanwood, Iowa (the City) is seeking sealed bids for the demolition, clean... | Open |
| CO | Alamosa School District: Qualified Environmental Hygienists for an approximate 50,000 sq. ft. Asbestos Abatement Project at Ortega Middle School located at 401 Victoria St., Alamosa. Colorado.... | Open |
| TX | Texas Parks and Wildlife Department : Asbestos Abatement at Copper Breaks State Park. Texas Parks and Wildlife Department (TPWD) is seeking an Asbestos Remediation Contractor (ARC) to furnish all labor, tools, equipmen... | Open |
| NJ | Camden Community Partnership: East Camden Vacant Lot Lead Dust Control Conceptual Planning. NOTICE Notice is hereby given that Camden Community Partnership is requesting Proposals for consultant services for the East Cam... | Open |
| CA | IRVINE RANCH WATER DISTRICT: WELL OPA-1 PFAS WATER TREATMENT SYSTEM. 1. Remove Well Pump and perform brushing, bailing and video existing well casing; perform well pump modifications; properly store pump materials to ... | Open |
| TX | SUGAR LAND: SGR CORPORATE 1 DEMOLITION. The Corporate 1 Demolition project includes the abatement and demolition of the existing Corporate 1 Hangar at Sugar Land Regional Airport (SGR). This project will demolish the 40 ... | Open |
| CA | Ventura County: Asbestos reinspection services per the Asbestos Hazard Emergency Response Act (AHERA) [40CRF763.85] on behalf of various Local Education Agencies (LEAs) that choose to participate in the joint Request for... | Open |
| TN | Nashville: *ADDENDUM 1* Environmental, Hazardous and non-Hazardous Material Abatement & Remediation. *Bid due date change to 4/12/22*... | Open |
| CA | Samahan Health: Building Demolition Project. Samahan Health seeks bidders towards the demolition of one of its properties located at 2841 Highland Avenue, National City, CA 91950 a.k.a Green Teen Center Building. Scope ... | Open |
| NC | Western Carolina University: CMR Moore Building Renovations. This project will consist of a comprehensive interior demolition down to the existing structure including abatement, renovation of building interior, miscellan... | Open |
| FL | Collier County Public Schools: (RFQ) Professional Services - 5 Categories. To provide professional services for five continuing service contract categories: Architectural Planning & Design, Building Materials (Asbestos/L... | Open |
| NJ | Haddonfield: Police Department Remediation Services... | Open |
| NJ | Camden County College: Environmental Services ... | Open |
| MO | ST. LOUIS: NORTH RIVERFRONT REDEVELOPMENT, Abatement Package #01 – Abatement Former Cottonbelt Building 1400-1466 North 1st St., St. Louis, MO... | Open |
| PA | Mifflin County Industrial Development Corporation (MCIDC): 22-01 *w/ADDENDA 1-4* Asbestos abatement project for Buildings 34 and 1-2-36 (West Gallery). ... | Open |
| TX | Texas City : CODE COMPLIANCE ABATEMENT FOR JUNK & DEBRIS CLEAN-UP SERVICES.... | Open |
| TX | The Brownsville Public Utilities Board : *ADDENDUM 1* Asbestos Removal and Disposal at the Silas Ray Power Plant Unit 5.... | Open |
| IL | Park Forest: Asbestos and Mold Remediation The Village of Park Forest, Illinois, ("Village") is seeking proposals from qualified respondents for asbestos and mold remediation and air monitoring at 76 Winslow Street. ... | Open |
| IL | Madison County Community Development: Asbestos Inspection - 6Carol Lee, East Alton, Il 62024 626 Wood River Ave., Cottage Hills, IL 62018 ... | Open |
menu
Your free trial is a few clicks away
Envirobidnet posts hundreds of Abatement, Asbestos, and Lead bids! Sign up for a 30-Day no-obligation free trial, no credit card required.
x Close