Bid Centerbusiness_center
National leader in Abatement bids, including Asbestos Bids and Lead Bids
Our nationwide team will help you grow your business by providing the most timely and complete bids available.
Don't lose out on a job because you missed the RFP.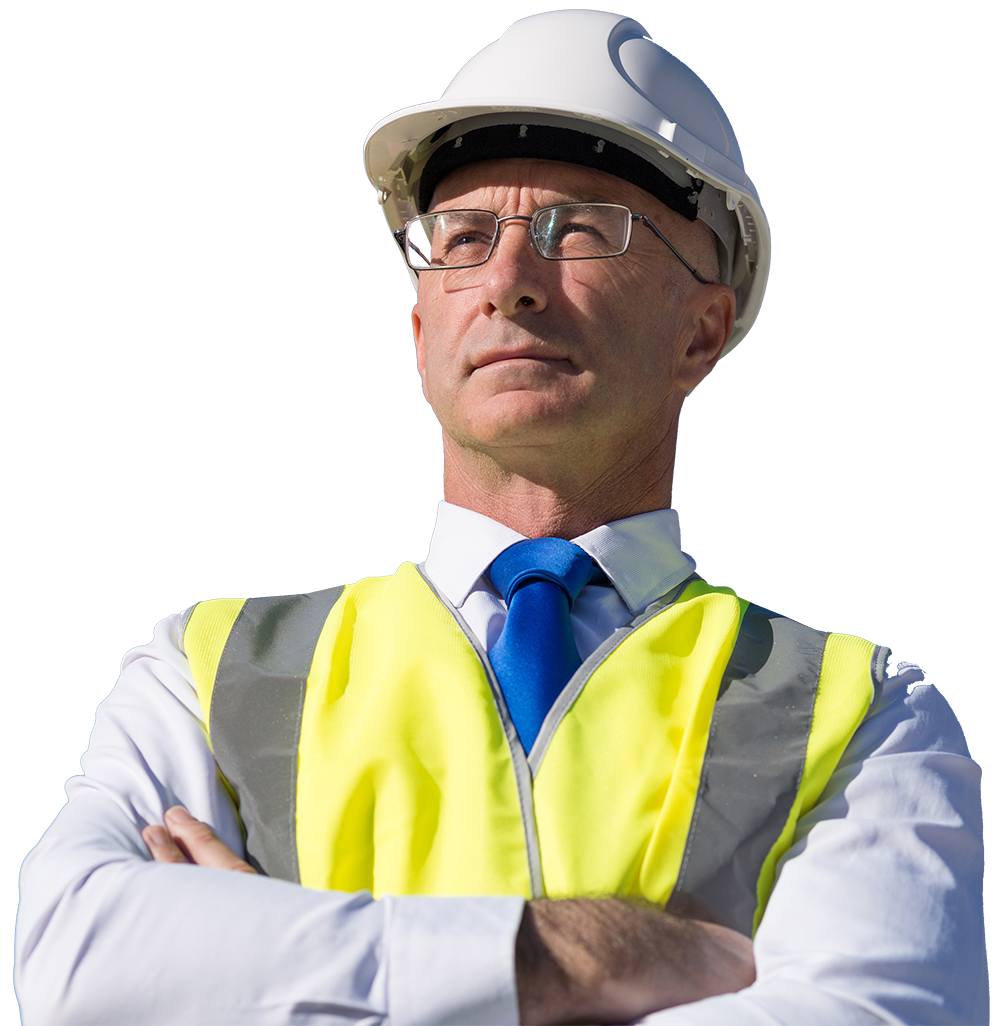 Why Envirobidnet?
One Price for all Services
Our fees are all inclusive, including all services and agencies, no gimmicks and no add-ons! Never "pricing starts at"!
Additional Users are Free
Add as many additional users from your company at no additional cost, and each person gets their own bid profile.
No Charge for Specs
Our Abatement, Asbestos, and Lead bids are complete. Whenever available, bid specs are provided to you at no additional charge.
Envirobidnet is the Most Comprehensive and Cost Effective Service on the Planet!
30 Day Free Trial
*No Credit Card Required
Snapshot of Sample Abatement, Asbestos, and Lead Bids
Please note these bids are EXPIRED and are SAMPLE content of what we offer to our paid subscribers
| Bid ID | State | Bid Description | View |
| --- | --- | --- | --- |
| 688850 | AL | MOBILE: NUISANCE ABATEMENT - DEMOLITION OF STRUCTURE AT 1479 NAVCO ROAD, MOBILE, AL 36605... | Open |
| 688430 | NE | Omaha: LEAD HAZARD CONTROL OF DWELLING UNIT at 2867 Newport Ave.... | Open |
| 688429 | NE | Omaha: LEAD HAZARD CONTROL OF DWELLING UNIT at 1314 Pine St. ... | Open |
| 687911 | ME | Lewiston: *Addendum 1* Lead Abatement 45 Pleasant Street. The City of Lewiston is accepting sealed proposals for the Lead Abatement for 45 Pleasant St. which consists of complete paint removal, encapsulation, enclosure,... | Open |
| 687725 | NE | Omaha: LEAD HAZARD CONTROL OF DWELLING UNIT at 1509 Z St. ... | Open |
| 687724 | NE | Omaha: LEAD HAZARD CONTROL OF DWELLING UNIT at 2474 N 45 Ave. ... | Open |
| 687501 | IL | Moline: Lead (Based Paint) Hazard Reduction Program (LHRP) - 1301 25th Avenue – (Baltimore)... | Open |
| 686847 | NE | Lincoln: Asbestos Removal, Veterans Administration Buildings #2 and #4... | Open |
| 685927 | WA | Tumwater: I-5/Trosper Road/Capitol Boulevard Reconfiguration Building Demolition. The project includes, without limitation, furnishing all labor, materials, services, equipment, and incidentals necessary to raze, remove... | Open |
| 685589 | CA | San Diego County: LEAD REMEDIATION, BERM AND DRAINAGE RESTORATION AND HYDROSEEDING. ... | Open |
| 685461 | IL | Moline: Lead (Based Paint) Hazard Reduction Program (LHRP) 610 12th Avenue – 20RI65 (Sandra Angel)... | Open |
| 685459 | IL | Moline: Lead (Based Paint) Hazard Reduction Program (LHRP) 1514 15th Street – 20RI66 (Vanthournout)... | Open |
| 685217 | MT | Confederated Salish and Kootenai Tribes (CSKT): (RFQ) ASBESTOS AND LEAD PAINT REMEDIATION Environmental remediation work on the Flathead Indian Reservation immediately south of Ravalli, MT. Remediation activities wi... | Open |
| 684612 | NE | Omaha: LEAD HAZARD CONTROL OF DWELLING UNIT at 4220 Corby St. ... | Open |
| 684593 | VA | Chesterfield County: Lead Mining Services for Chesterfield County Enon Firing Range... | Open |
| 684476 | NM | Ohkay Owingeh Housing Authority: Asbestos and Lead Based Paint Abatement Services at 6 Historic Adobe single family homes at Ohkay Owingeh. This is Phase 5 of the Owe'neh Bupingeh Rehabilitation Project. Bids will be eva... | Open |
| 684455 | FL | Winter Haven: Demolition Services - 2305 1st Street North . Demolition & clearing of 2305 1st Street N - a 1,288 sf SFR, wood frame/stucco structure, along with all accessory structures, foundations, driveway, walkway, ... | Open |
| 683837 | CA | Long Beach Water: w/ *PRE BID INFO/ATTACHMENTS ADDED* Provide Engineering Design Services for the Alley Water Main Conversion Pacific Avenue (MC-5198). The Long Beach Water Department (LBWD) intends to engage the service... | Open |
| 683600 | NJ | Hoboken: DISPOSAL OF HAZARDOUS WASTE CONTAMINATED SOIL HOBOKEN COVE CITY OF HOBOKEN. The City of Hoboken is soliciting bids for the Hauling and Disposal of Lead Hazardous Waste Contaminated Soil from the Hoboken Cove Sit... | Open |
| 683481 | ME | Lewiston: *Addendum 1* Lead Abatement 118-122 Sabattus Street. The City of Lewiston is accepting sealed proposals for the Lead Abatement for 118-122 Sabattus St. which consists of complete paint removal, encapsulation, ... | Open |
| 683479 | ME | Lewiston : *Update * Lead Abatement 121 Oak Street. The City of Lewiston is accepting sealed proposals for the Lead Abatement for 121 Oak St. which consists of complete paint removal, encapsulation, enclosure, and/or who... | Open |
| 683318 | CT | Sprague: Lead Paint Mitigation/Abatement 67-69 River Street, Baltic, CT 06330. Scope of work includes: lead paint mitigation/abatement... | Open |
| 683151 | IL | Moline: Lead (Based Paint) Hazard Reduction Program (LHRP)1301 25th Avenue – 20RI44 (Baltimore)... | Open |
| 683015 | NE | Omaha: LEAD HAZARD CONTROL OF DWELLING UNIT at 4334 N 32 St. ... | Open |
| 682240 | NE | Omaha: LEAD HAZARD CONTROL OF DWELLING UNIT at 2555 Pinkneya St. ... | Open |
| 681825 | NE | Omaha: Exterior Paint Stabilization Program for the EPA Omaha Lead Site Group #485 ... | Open |
| 681538 | KS | Topeka: Residential asbestos abatement for the burned residence to be demolished located at 218 SE 35th Terr., Topeka, KS.... | Open |
| 681493 | NE | OMAHA: LEAD HAZARD CONTROL OF DWELLING UNIT at 4231 F St. ... | Open |
| 680672 | FL | Ocala: Demolition and Removal of Structure - 1010 NW 1st St. The City of Ocala is seeking quotes from contractors to demolish and remove a single-family house, overgrowth, debris, fencing and cut and clean lot located at... | Open |
| 680670 | FL | Ocala: Demolition and Removal of Structure - 1114 SW Ft King St. The City of Ocala is seeking quotes from contractors to demolish and remove a single-family home and all improvements including any accessory structures, f... | Open |
| 680483 | WA | Port of Vancouver : *ADDENDUM 1* Lechtenberg Farm Asbestos Abatement. The project removes and properly disposes of asbestos contaminates from an unoccupied farmhouse and adjacent out-buildings located on port property a... | Open |
| 680240 | NE | Omaha: LEAD HAZARD CONTROL OF DWELLING UNIT at 3015 Castelar St. ... | Open |
| 679990 | WA | XX Dieringer School District : CONTRACTORS ESTABLISHMENT OF SMALL WORKS ROSTER. In accordance with RCW39.04.155, the school district hereby give notice as follows: Contractors that wish to be placed on the Small Works Ro... | Open |
| 679658 | NE | Omaha: LEAD HAZARD CONTROL OF DWELLING UNIT at 1207 Blaine St. ... | Open |
| 679599 | AL | Mobile: NUISANCE ABATEMENT - DEMOLITION OF STRUCTURE AT 1455 LINCOLN STREET, MOBILE, ALABAMA 36608... | Open |
| 679598 | AL | Mobile: NUISANCE ABATEMENT - DEMOLITION OF STRUCTURE AT 1512 WELLINGTON STREET, MOBILE, ALABAMA 36617... | Open |
| 679597 | AL | Mobile: NUISANCE ABATEMENT - DEMOLITION OF STRUCTURE AT 1755 DUVAL STREET, MOBILE, ALABAMA 36605... | Open |
| 679596 | AL | Mobile: NUISANCE ABATEMENT - DEMOLITION OF STRUCTURE AT 904 S WARREN STREET, MOBILE, ALABAMA 36603... | Open |
| 679595 | AL | Mobile: NUISANCE ABATEMENT - DEMOLITION OF STRUCTURE AT 460 DEXTER AVENUE, MOBILE, ALABAMA 36605 ... | Open |
| 679594 | AL | Mobile: NUISANCE ABATEMENT - DEMOLITION OF STRUCTURE AT 1854 CALMES STREET, MOBILE, ALABAMA 36605... | Open |
| 679593 | AL | Mobile: NUISANCE ABATEMENT - DEMOLITION OF STRUCTURE AT 206 N. ANN STREET, MOBILE, ALABAMA 36603... | Open |
| 679592 | AL | Mobile: NUISANCE ABATEMENT - DEMOLITION OF STRUCTURE AT 102 N. PINE STREET, MOBILE, ALABAMA 36603 ... | Open |
| 679470 | VA | Manassas Park: Demolition of a house that is in unsafe condition. ... | Open |
| 679372 | KS | Topeka: Residential asbestos abatement for the residence to be demolished located at 1212 NE Chester Ave., Topeka, KS.... | Open |
| 679191 | NE | Omaha: Exterior Paint Stabilization Program for the EPA Omaha Lead Site ... | Open |
| 678946 | NE | Omaha: LEAD HAZARD CONTROL OF DWELLING UNIT at 3115 R St. ... | Open |
| 678945 | NE | Omaha: LEAD HAZARD CONTROL OF DWELLING UNIT at 6325 N 38 St. ... | Open |
| 678843 | SC | Spartanburg: 120 Anita Drive Abatement or Enclosure of Lead Based Paint At Residential Structures Licensed and Certified Lead Remediation Contractors for the use of Interim controls by removing, covering or sealing ... | Open |
| 678286 | NE | Omaha: LEAD HAZARD CONTROL OF DWELLING UNIT at 4304 S 22 St. ... | Open |
| 677998 | OK | Cherokee Nation: NAHASDA-HOUSING REHAB CARPENTRY, DRYWALL & FINISH, ELECTRICAL, FLOORING, HAZARD REDUCTION, PAINT & FINISH, PLUMBING and THERMAL PROTECTION ... | Open |
| 677636 | NE | Omaha: LEAD HAZARD CONTROL OF DWELLING UNIT at 1906 S 29 Circle ... | Open |
| 677346 | NE | Omaha: LEAD HAZARD CONTROL OF DWELLING UNIT at 4304 S 22 St.... | Open |
| 677225 | WA | XX ZILLAH SCHOOL DISTRICT NO. 205: Small Works Roster. LICENCSED and have EXPERTISE: Architecture Asbestos Abatement Civil Engineering Hazardous Material Abatement Site Clearing/Excavation HVAC/Ductwork Demolit... | Open |
| 677152 | WI | Milwaukee: JONES ISLAND WATER RECLAMATION FACILITY AERATION BASIN CONCRETE REHABILITATION MMSD. The project contemplated consists of the following work at Aeration Basins 1, 2, 3, 4, 5, 8, 16, and 19 of the Jones Island ... | Open |
| 675876 | NE | Omaha: Exterior Paint Stabilization Program for the EPA Omaha Lead Site Group #481 ... | Open |
| 675633 | NE | OMAHA: LEAD HAZARD CONTROL OF DWELLING UNIT at 3105 N 45 St. ... | Open |
| 675605 | MA | Hudson: Lead Paint Removal. The Town of Hudson is seeking MA.-certified lead paint removal contractors to remove selected paint surfaces within spaces at three levels within the town hall, adjacent to an exterior chimn... | Open |
| 675598 | RI | RI Housing and Mortgage Finance Corporation: HUD High Impact Neighborhoods Grant RI Housing LeadSafe Homes Program - Eligible Contractors' Pool for Lead Hazard Reduction Projects. Through this Request for Proposals, the... | Open |
| 675052 | NE | Omaha: LEAD HAZARD CONTROL OF DWELLING UNIT at 4211 Decatur St. ... | Open |
| 675051 | NE | Omaha: LEAD HAZARD CONTROL OF DWELLING UNIT at 2572 Laurel Ave ... | Open |
| 674767 | AK | Anchorage: Provide Semi-Annual Bullet Range Trap (BackStop) Cleaning Service to the Municipality of Anchorage, Anchorage Police Department.... | Open |
| 673823 | NE | OMAHA: LEAD HAZARD CONTROL OF DWELLING UNIT at 4211 Decatur St. ... | Open |
| 673822 | NE | OMAHA: LEAD HAZARD CONTROL OF DWELLING UNIT at 2572 Laurel Ave. ... | Open |
| 673168 | UT | Salt Lake County: * ADDENDUM 1* UPD Firearms Range Sand Traps Re-bid located at 5201 East I-80 Freeway, Salt Lake City, Utah for remodel of a portion of the existing Sand Traps and associated foundations, and railroad ti... | Open |
| 672768 | NE | Omaha: Omaha Exterior Paint Stabilization Program for the EPA Omaha Lead Site Group # 480... | Open |
| 672625 | AK | University of Alaska Anchorage: UAA PWSC GHB TRAINING ROOM REPURPOSE & UPDATE. The work consists of renovating the conference and training room that includes an addition of a restroom, new finishes, lighting, communicati... | Open |
| 672565 | NE | Omaha: LEAD HAZARD CONTROL OF DWELLING UNIT at 2438 Pratt St. ... | Open |
| 672184 | ME | Lewiston: Lead Abatement 725 Lisbon Street. The City of Lewiston is accepting sealed proposals for the Lead Abatement for 725 Lisbon St. which consists of complete paint removal, encapsulation, enclosure, and/or whole c... | Open |
| 672135 | GA | Cherokee County: Right of Way Property Management Abatement, Demolition and Removal Services... | Open |
| 671134 | WA | City of Aberdeen: Demolition and Asbestos Abatement A COMMERCIAL STRUCTURE 419 E HERON STREET ... | Open |
| 670946 | OR | Condon School District: CHS Interior Alterations 2021. The work to be performed shall consist of providing all materials, labor, and equipment necessary: 1. Selective demolition of existing plumbing fixtures and interior... | Open |
| 652521 | WA | XX PORT OF BENTON : Small Works Roster Companies. Notice is hereby given that the Port of Benton is compiling a revised Small Works Roster of contractors who wish to be invited to submit proposals for contracts in the am... | Open |
| 688859 | AL | MOBILE: NUISANCE ABATEMENT - DEMOLITION OF STRUCTURE AT 7231 11th STREET, MOBILE, AL 36608... | Open |
| 688849 | AL | MOBILE: NUISANCE ABATEMENT - DEMOLITION OF STRUCTURE AT 724 KENTUCKY STREET, MOBILE, AL 36605... | Open |
| 688848 | AL | MOBILE: NUISANCE ABATEMENT - DEMOLITION OF STRUCTURE AT 354 DUNBAR STREET, MOBILE, AL 36603... | Open |
| 688846 | AL | MOBILE: NUISANCE ABATEMENT - DEMOLITION OF STRUCTURE AT 56 S LAFAYETTE STREET, MOBILE, AL 36604... | Open |
| 688461 | TN | Knoxville: Residential Demolition and Abatement at 1151 Sevier Avenue and 1209 Island Home Avenue... | Open |
| 687407 | ME | Lewiston : *Addendum 1* Lead Abatement 8 Wood Street. The City of Lewiston is accepting sealed proposals for the Lead Abatement for 8 Wood St. which consists of complete paint removal, encapsulation, enclosure, and/or wh... | Open |
| 687192 | IL | Chicago Public Schools: *ADDENDUM 1* Stone ES RRP Mitigation... | Open |
| 686541 | AZ | Surprise: Abatement Related Services. The City of Surprise Community Development Department, Code Enforcement Division, is seeking licensed and qualified contractors (Contractor) to perform board-up services, clean-up s... | Open |
All sample Abatement, Asbestos, and Lead bids
---