Bid Centerbusiness_center
Online Source for Equipment and Container Jobs
We cover every state including all agencies, cities, counties, and towns. Try us free for 30 days, we know you'll like us.
Don't lose out on a job because you missed the RFP.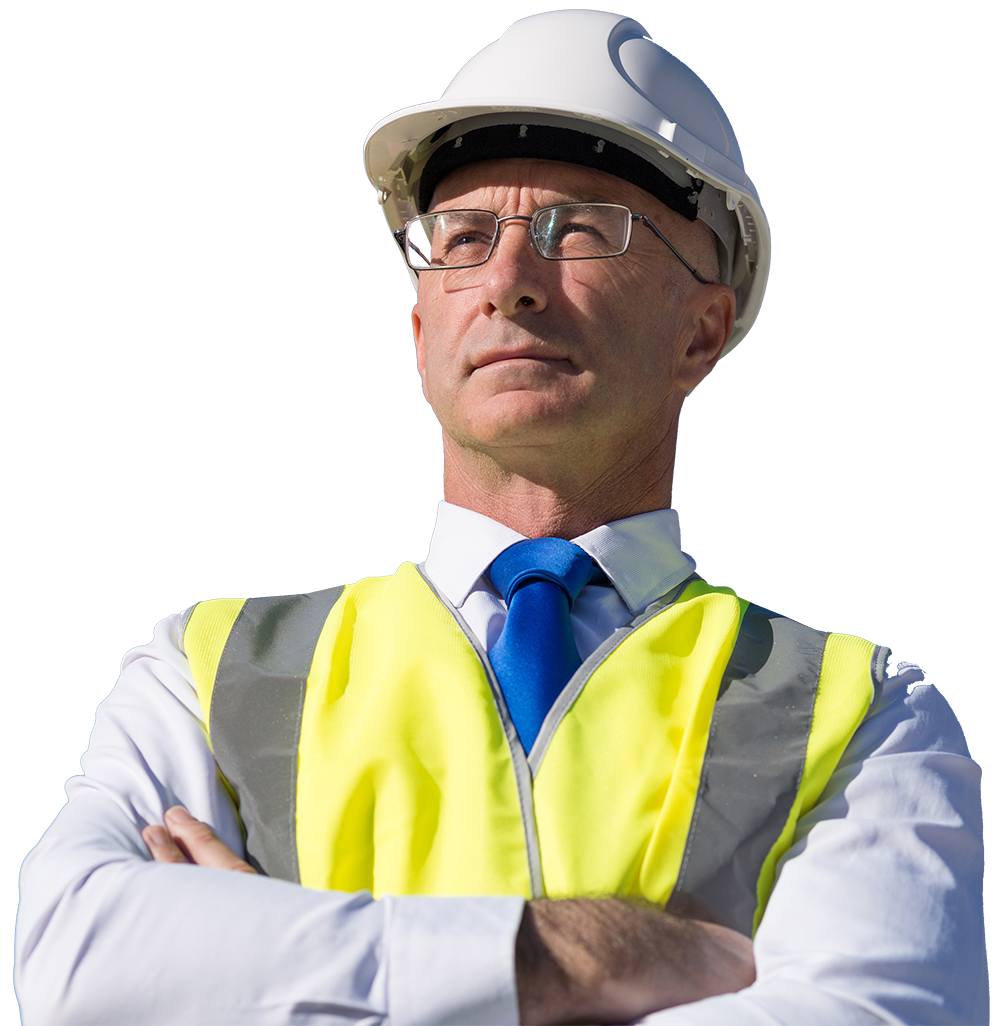 Why Envirobidnet?
One Price for all Services
Our fees are all inclusive, including all services and agencies, no gimmicks and no add-ons! Never "pricing starts at"!
Additional Users are Free
Add as many additional users from your company at no additional cost, and each person gets their own bid profile.
No Charge for Specs
Our Equipment and Containers bids are complete. Whenever available, bid specs are provided to you at no additional charge.
Envirobidnet is the Most Comprehensive and Cost Effective Service on the Planet!
30 Day Free Trial
*No Credit Card Required
Snapshot of Sample Equipment and Containers Bids
Please note these bids are EXPIRED and are SAMPLE content of what we offer to our paid subscribers
| Bid ID | State | Bid Description | View |
| --- | --- | --- | --- |
| 687822 | LA | Plaquemines Parish: ROLLOUT WASTE CONTAINERS FOR ONE YEAR.... | Open |
| 687806 | TX | Beaumont: Purchase of One (1) Tub Grinder for Solid Waste.... | Open |
| 687196 | NJ | EVESHAM : 95 & 64 GALLON WHEELED REFUSE CARTS & ASSOCIATED REPLACEMENT PARTS ... | Open |
| 687149 | AL | Baldwin County: Provision of Closed Top Recycling Roll-Off Containers... | Open |
| 687118 | TX | Dallas: DART, Trash Can Receptacle. ... | Open |
| 687071 | OK | OK Environmental Management Authority: 6 Month Bids for Polycarts 95-96 GALLON POLY CARTS This bid will cover a period of six months from January 1, 2022, to June 30, 2022. ... | Open |
| 687069 | OK | OK Environmental Management Authority: 6 Month Bids for Roll Off Containers 10 Yard Roll Off Containers 15 Yard Roll Off Containers 20 Yard Roll Off Containers 30 Yard Roll Off Containers 40 Yard Roll Off Co... | Open |
| 687068 | OK | OK Environmental Management Authority: 6 Month Bids for Front Load Containers This bid will cover a period of six months from January 1, 2022, to June 30, 2022. 2 Yard Front Load Containers 3 Yard Front Load Contai... | Open |
| 686968 | TX | Dallas Area Rapid Transit : Trash Can Receptacle ... | Open |
| 686899 | VA | Hanover County: Dumpster Containers: Roll Off, Heavy Duty Hook, and Compactor... | Open |
| 686890 | OK | Ardmore: Sanitation Containers... | Open |
| 686845 | SC | Lancaster Co: Solid Waste Equipment Roll off cans and receivers... | Open |
| 686556 | KY | Perry County Fiscal Court: Recycling Equipment Project Bid Package: A. Mesh Recycling Trailers B. Gravity Recycling Trailers C. Mini-Cycler, cardboard ... | Open |
| 686434 | NH | Dover: 40-Yard Roll Off Containers. The City of Dover is requesting pricing and availability for up to two (2) new 40-yard roll off containers. General information and specifications are as follows... | Open |
| 686129 | OK | Lawton: Landfill Compactor ... | Open |
| 685825 | NM | Los Alamos County: BEAR RESISTANT TRASH DUMPSTER. ... | Open |
| 685796 | VA | Hanover County: Dumpster Containers: Roll Off, Heavy Duty Hook, and Compactor... | Open |
| 685457 | GA | Chatham County: PURCHASE OF ONE (1) NEW SELF-CONTAINED COMPACTOR... | Open |
| 685305 | SC | Clemson University: High Capacity Solar-Powered Waste Compactors... | Open |
| 685295 | GA | Burke County: 40, 8-yard Dumpsters... | Open |
| 684690 | TN | Marion County: Purchase of (2) two Stationary Trash Compactors, one three phase power and one single phase power... | Open |
| 684680 | NJ | Somerset County: Furnish and Deliver Repositories for Accumulating, Removal and Recycling of Used Tires ... | Open |
| 684601 | NJ | Middlesex County : FURNISHING AND DELIVERY OF STEEL STORAGE CONTAINERS... | Open |
| 684450 | WA | Spokane : Portable Storage Frac Tanks. The City of Spokane is seeking quotes for Portable Storage Frac Tanks to be used for deicing liquid storage by the Street department. Used product may be accepted. ... | Open |
| 684300 | CT | Wallingford : Outdoor Trash/Recycling. The Town of Wallingford is seeking quotes for new outdoor trash and recycling receptacles. Outdoor Double Side-Load Recycling Container with Side Access Doors. 33- gallon each side.... | Open |
| 684124 | NJ | Ocean County : ROLLOFF CONTAINERS... | Open |
| 683781 | AL | Madison County: Wheeled Refuse Containers... | Open |
| 683734 | NJ | Brick: PURCHASE AND DELIVERY OF THIRTY (30) FRONT LOAD DUMPSTERS ... | Open |
| 683240 | KS | Hutchinson: Dumpsters (private). All equipment, materials, and services required to furnish up to three (3) each 8 Cubic Yard Containers/Dumpsters to 3 different private addresses within the City Limits of Hutchinson, KS... | Open |
| 683239 | KS | Hutchinson: Waste Stream Grit Disposal Container/Service. ... | Open |
| 682744 | NY | Cattaraugus County: 20 Cubic Yard Roll-Off Containers.... | Open |
| 682435 | TX | Abilene: 95-Gallon Fully Automated Carts.... | Open |
| 682434 | TX | Abilene: 300-Gallon Fully Automated Containers.... | Open |
| 682368 | NJ | Long Beach : FURNISH AND DELIVER OPEN TOP ROLL OFF CONTAINERS ... | Open |
| 682043 | OK | Cherokee Nation: Brand Specific 3- Anova Airi Leaf 45 GAL Trash Receptacles w/ side door, curve top. Item Number #AE2645CBT-LF • Textured Bronze frame • Textured Sandstone lid and panel ... | Open |
| 681988 | PA | HOUSING AUTHORITY OF THE COUNTY OF BEAVER: WASTE COMPACTION REPLACEMENT. Contract #1 12 Public Housing "Elderly Sites 1. Joseph Edwards Elderly, 330 Connecticut Avenue, Rochester 2. Eleanor Roosevelt Apartments, 74... | Open |
| 681744 | NJ | Stafford : PURCHASE AND DELIVERY OF ROLL-OUT REFUSE COLLECTION CONTAINERS COMB - LIFT/FULLY- AUTOMATED OR EQUIVALENT FOR THE TOWNSHIP ... | Open |
| 681685 | TX | El Paso ISD: Compactor Rental Service and Disposal. ... | Open |
| 681535 | KS | Wichita: w/ *ADDENDA 1-2* Trash Carts & Collection Services. The successful bidder agrees to furnish the labor and equipment necessary to provide weekly trash collection services in accordance with the ordinance of the C... | Open |
| 681393 | NJ | CAPE MAY: SUPPLY AND DELIVERY OF REMOVABLE CONTAINERS ... | Open |
| 681201 | MT | Billings: Residential Refuse Carts. ... | Open |
| 681114 | AL | Baldwin County: Provision of Closed Top Recycling Roll-Off Containers... | Open |
| 681045 | NJ | County of Ocean : Igloo Recycling Containers ... | Open |
| 680904 | SC | North Myrtle Beach: Recycle Containers (6) for beach area in City of NMB.... | Open |
| 680535 | NM | Los Alamos County: BEAR RESISTANT TRASH DUMPSTERS. ... | Open |
| 680501 | MO | Lebanon: Recycling containers ... | Open |
| 680360 | NJ | BRICK : PURCHASE AND DELIVERY OF FRONT LOAD DUMPSTERS ... | Open |
| 680050 | SC | Anderson Co: Two Each 40 Cubic Yard Open Top Roll-Off Containers... | Open |
| 680045 | NJ | Toms River: PURCHASE OF NEW 95-GALLON & 64-GALLON SANITATION COLLECTION SYSTEM AUTOMATED/SEMI-AUTOMATED (ROBO) CONTAINERS AND PARTS DISCOUNT FOR THE DEPARTMENT OF PUBLIC WORKS ... | Open |
| 679797 | WI | Kossuth: Supply a trash compactor, roll off containers, transportation services, and disposal of trash from its collection center at 8423 Stone Road Manitowoc, WI. 54220.... | Open |
| 679447 | CA | Glendale: w/ *ADDENDUM 1* REFUSE AND RECYCLING AUTOMATED CONTAINERS. CONTRACTOR SHALL PROVIDE ALL LABOR, TOOLS, MATERIAL, EQUIPMENT, SUPPLIES AND OTHER RELATED NEEDS TO FURNISH, DELIVERY AND REPLACE CURBSIDE REFUSE AND R... | Open |
| 679333 | VA | Buchanan County: Metal Container... | Open |
| 679203 | TN | Williamson County: Stationary four cubic yard industrial compactors, roll-off receivers and various sizes of roll off containers ... | Open |
| 679175 | WA | WA Dept of Transportation: Chehalis Yard Trash Compactor. DOT, Southwest Region is soliciting bids to install a new 30 yard trash compactor and hopper at their Chehalis Yard. ... | Open |
| 678790 | PA | DERRY AREA SCHOOL DISTRICT: 30 Cubic Yard Self-Contained Compactor at the Middle School/High School. ... | Open |
| 678624 | UT | Springville City: 95-Gallon Roll out Carts for Solid Waste(black color) and Recycling (gray color)... | Open |
| 678490 | NJ | EDISON w/ADDENDUM 1* AUTOMATED REFUSE CONTAINERS. The contractor shall furnish and deliver new and unused 95 gallon injection molded, one piece high density polyethylene refuse carts, easily capable of use with automat... | Open |
| 678267 | GA | Valdosta: Trash Receptacles for Smith Park ... | Open |
| 678107 | NJ | Weehawken: PUBLIC WASTE CONTAINER AND CARTING SERVICES ... | Open |
| 678011 | WA | TACOMA : Front and Rear-Load Metal Solid Waste and Recycling Containers... | Open |
| 677915 | TN | Knox County: *ADDENDUM 1* Solid Waste and Recycling Waste Equipment... | Open |
| 677416 | NJ | Princeton : PLACEMENT AND REMOVAL OF SOLID WASTE DUMPSTERS January 1, 2021 through December 31, 2023. ... | Open |
| 676877 | OK | Stillwater Utilities Authority: * ADDENDA 1, 2, & 3 * Poly Cart Containers ... | Open |
| 676096 | WI | FOREST CO: Trash and recycling dumpsters for the County Courthouse and the County Highway Commission building. The County Courthouse is located at 200 East Madison St. in Crandon Wisconsin. The County Highway Commission ... | Open |
| 676009 | WA | Spokane : New UN1A 55-Gallon Steel Open Head Transport Drums, Steel Open Head White Lids "Without Bungs", Complete with Gaskets and Bolt Rings, Annual Requirement-As Needed ... | Open |
| 675757 | TN | Memphis: (RFQ) TRASH RECEPTACLES FOR LINCOLN & DOUGLAS PARKS ... | Open |
| 675717 | NJ | TOWNSHIP OF BRICK: AUTOMATED GARBAGE CANS ... | Open |
| 675523 | KY | City of Somerset: eight (8) slanted 8 yd dumpsters, eight (8) 8 yd upright dumpsters, eight (8) 4 yd dumpsters and two (2) 2 yd dumpsters in green. Bids must be received by 10:00 a.m. on July 29, 2021 and should be addre... | Open |
| 675510 | TN | Paris Special School District: TRASH BINS for Inman Middle School. ... | Open |
| 675374 | NY | Babylon: 20 GALLON RECYCLING CONTAINERS. ... | Open |
| 674892 | WA | SNOHOMISH COUNTY : Solid Waste Compactor Removal and Installation . ENGINEERS ESTIMATE: $ $559,800 ... | Open |
| 674494 | SC | Liberty: Sanitation Roll Carts. City of Liberty is soliciting bids to purchase 1,872 95 gallon or greater stackable sanitation Roll Carts. ... | Open |
| 674254 | NJ | Haddonfiled: SINGLE STATION SMART SOLAR TRASH COMPACTOR UNITS... | Open |
| 673807 | GA | DeKalb County: Durable compactors specifically designed to compress and contain Municipal Solid Waste (MSW). Compactors shall have continuous feed capability while operating. The contractor will be responsible for delive... | Open |
| 673673 | LA | Shreveport: 96 Gallon Trash Roll-Out Containers. Estimated Expenditure: $200,000. ... | Open |
| 673536 | GA | College Park: METAL FRONT-END LOAD CONTAINERS ... | Open |
| 673328 | NY | Hempstead: Recycling Containers. ... | Open |
| 672965 | NJ | BEDMINSTER TOWNSHIP: Trash Collection Container Rental and Hauling (1) 30 Yd. Dumpster, and Weekly Pickup of (1) 2 Yd. covered dumpster for the period of 2 years. ... | Open |
| 672865 | WA | Spokane : Refurbish Refuse/Recycling Containers and Roll Off Boxes – As Needed... | Open |
| 672848 | NJ | Irvington: Waste Receptacle ... | Open |
All sample Equipment and Containers bids
---