Architecture Bids, RFP, and RFQ, Nationwide
Qualified architecture opportunities will fill your inbox. Don't believe us? Try us out for 30 Days, we know you'll like us.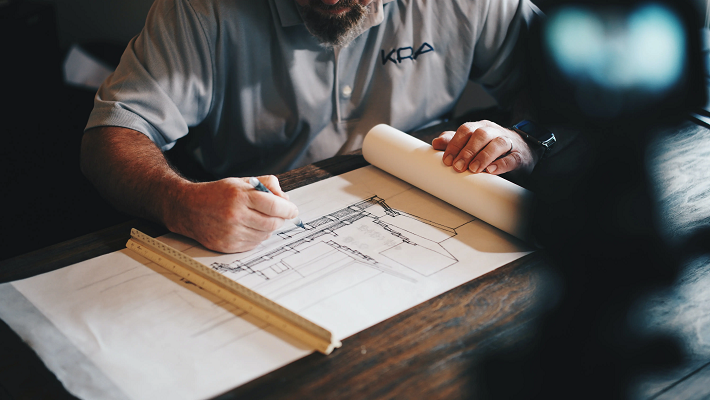 Don't lose out on a job because you missed the RFP.
Staying on top of all the bids at all the sources is time-consuming. Unless you're on top of it, you can easily miss a bid and lose out on business without even knowing it. Architecture Bids are just a matter of opening your email in the morning.
Lost opportunities are costing you business.
We gather all the Architecture Bids in your state and across the country so you don't have to.
Daily Email Notifications
Get notified by email whenever a job matching your specific criteria has been added to our database. Connect to Architecture bids instantly.
Search Active Bids Online
Search our database 24 hours a day to find more bids. Our nationwide database is comprehensive and user-friendly.
No Charge for Specs
Our bids are complete. Whenever available, bid specifications, addenda, and documentation are provided to you at no additional cost.
Unlimited Users at No Added Cost
Add as many additional users from your company at no additional cost. Each person gets their own bid profile.
This is our Specialty
We don't just include the environmental industry, we specialize in it. Our team has decades of experience to provide you the best-fit opportunities.
How to Get Started
Signing up is easy. Just select the types of bids you would like, and the states where you do business. We'll do the rest. Get started today! No credit card required for free trials!
Start 30 Day Free Trial
Sign Up
Set up your bid profile and preferences.
Receive Bid Requests
Emails come to your inbox four times daily with opportunities matching your profile.
Enjoy New Opportunities
Grow your business fast by letting us find you the best jobs available.
Make the Most of our Service with our Free Platform Features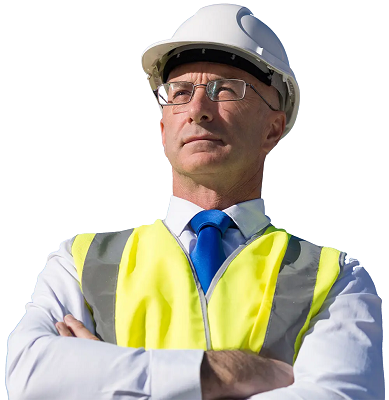 Bid Bookmarks
Easily bookmark bids you don't want to lose track of. Retrieve them later through your custom bookmarks dashboard.
Bid Reminders
Never forget about another opportunity - select a date and we'll automatically remind you about specific bids.
Saved Searches
Always using the same search criteria? Save time by entering it once, then running that search in the future with just one click.
Bid Tracking System
Easily manage all the bids your company is involved in, and add your own notes and labels. Easily collaborate across your team.
Start 30 Day Free Trial
Sample Architecture Bids
Please note these bids are EXPIRED and are SAMPLE content of what we offer to our paid subscribers
| State | Bid Description | View |
| --- | --- | --- |
| ME | ME Department of Health and Human Services: A/E services for the DDPC Bathroom Renovation's Project at Dorothea Dix Psychiatric Center in Bangor, Maine. he Department of Health and Human Services wishes to procure archit... | Open |
| MT | Montana Department of Transportation (MDT): (RFQ) SF 189 D2 HT Median Cable Rail The Montana Department of Transportation (MDT) is soliciting construction and design services for the subject design-build project. This... | Open |
| MI | The Michigan State Capitol Commission: *ADDENDUM 1* PROFESSIONAL DESIGN / BUILD CONSULTANT SERVICES. The Michigan State Capitol Commission invites submission of single design-build team qualifications, experience, and p... | Open |
| TX | TAPS Public Transit : Facility feasibility study/conceptual design.... | Open |
| AK | AK DOT &PF: Copper River Highway Eyak River Bridge #381 & Whitshed Rd MP 2 Heney Bridge # 844 Replacements: Architectural Documentation. The Northern Region State of Alaska Department of Transportation and Public Facilit... | Open |
| MO | Ozark: THIRD PARTY CODE COMPLIANCE REVIEW AND ARCHITECTURAL CONSULTANT SERVICES ... | Open |
| TX | Spring Valley Village : (RFQ) ENGINEERING/ARCHITECTURAL/SURVEYING SERVICES CORONAVIRUS LOCAL FISCAL RECOVERY FUND PROGRAMS AND/OR PROJECTS. The City of Spring Valley Village, Texas, is soliciting proposals to provide en... | Open |
| CO | Mapleton Public Schools: A/E services Mapleton Public School Warehouse Storage Efficiency Renovation project. Warehouse is located at 591 E 80th Ave, Denver, CO 80229. ... | Open |
| SD | Rapid City: A&E Services, New DOH Public Health Lab ... | Open |
| MA | West Springfield: (RFQ) West Springfield Public Schools Elementary Schools Physical Conditions Assessment and Space Needs Analysis. The Town of West Springfield, through its Planning and Construction Committee (PCC), is ... | Open |
| NC | NC Dept of Public Instruction: LOI Architecture / Engineering NC Center for the Advancement of Teaching, Cullowhee –New Residence Hall and Conference Center Renovation. The NC Department of Public Instruction is soliciti... | Open |
| VA | Charlottesville: Provide a comprehensive evaluation of Americans with Disabilities Act (ADA) accessibility compliance of public rights-of-way, parks, City-owned open spaces, City buildings.... | Open |
| WA | Cle Elum (RFQ) Architectural Services Community Recreation Center. Upper Kittitas County Community Recreation Center Alliance (UKC CRCA) and the City of Cle Elum are seeking interested architectural firms, hereafter re... | Open |
| MA | MA Department of Mental Health : Cain Inpatient Bathroom Renovation Design Services at Taunton. the Department of Mental Health (DMH) for the procurement of Design and Construction Administration services Renovation of f... | Open |
| AL | Alabama Public Library Service: (RFQ) Architectural services for various projects located at 6030 Monticello Drive, Montgomery, AL 36117. The scope of work includes full architectural and engineering services for renovat... | Open |
| NC | Holden Beach: (RFQ) Comprehensive engineering and architectural services for the redevelopment of recently acquired properties located at 441 Ocean Boulevard West, Holden Beach, NC.... | Open |
| NC | Holden Beach: (RFQ) Comprehensive engineering and architectural services for the development of recently acquired properties (aka Block Q) bounded by Jordan Boulevard, South Shore Drive, Quinton Street and Brunswick Ave... | Open |
| WA | University of Washington: (RFQ) Design-Build Services UWMC OPMC Digestive Health Clinic and Endoscopy Center. General: The University of Washington (University or UW) is soliciting Statements of Qualifications (SOQ) from... | Open |
| NC | UNC Wilmington: LOI Isaac Bear Early College High School Advanced Planning ... | Open |
| NC | Lenoir Community College: LOI Engineering/Architectural Aviation Center for Excellence. Perform the advanced planning phase, in accordance with Section 504 of the State Construction Manual, for the Aviation Center for Ex... | Open |
All sample Architecture bids
menu
Your free trial is a few clicks away
Envirobidnet posts hundreds of Architecture bids! Sign up for a 30-Day no-obligation free trial, no credit card required.
x Close