Bid Centerbusiness_center
Architecture Bids, RFP, and RFQ, Nationwide
Qualified architecture opportunities will fill your inbox. Don't believe us? Try us out for 30 Days, we know you'll like us.
Don't lose out on a job because you missed the RFP.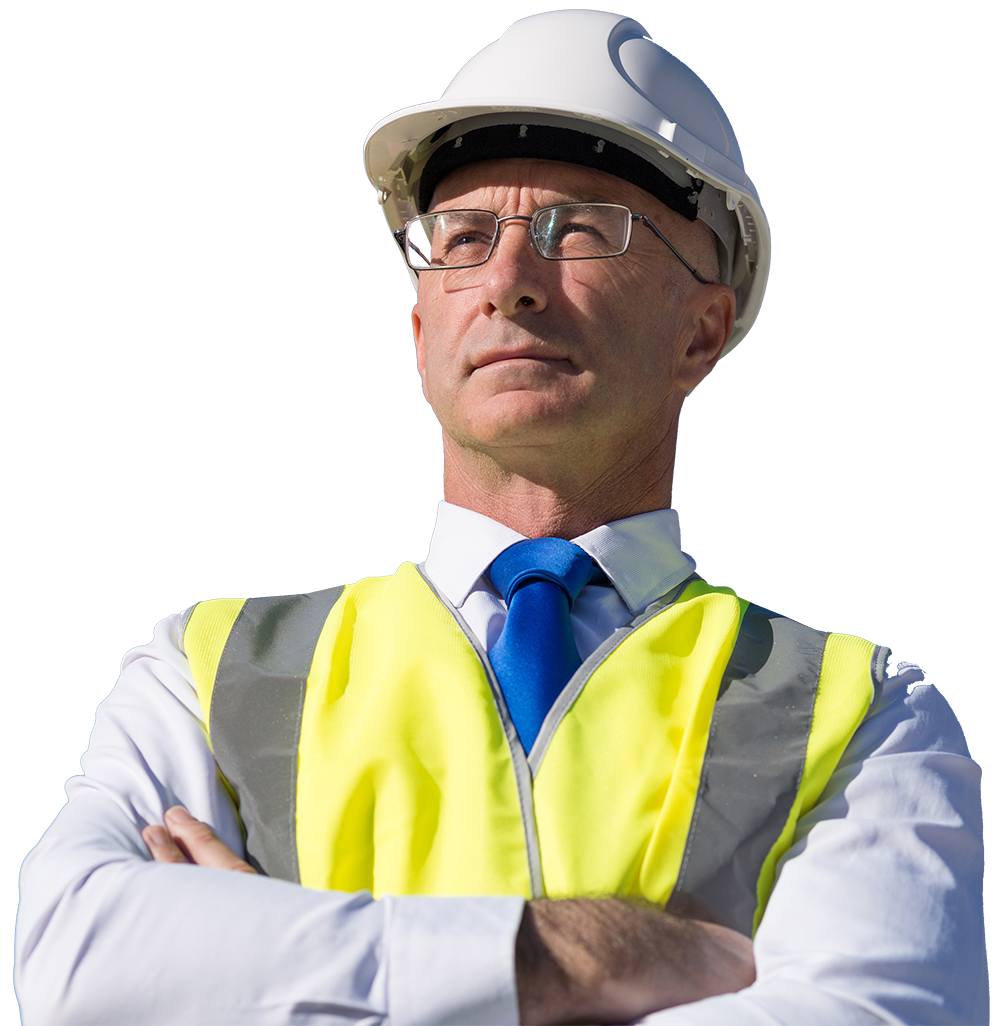 Why Envirobidnet?
One Price for all Services
Our fees are all inclusive, including all services and agencies, no gimmicks and no add-ons! Never "pricing starts at"!
Additional Users are Free
Add as many additional users from your company at no additional cost, and each person gets their own bid profile.
No Charge for Specs
Our Architecture bids are complete. Whenever available, bid specs are provided to you at no additional charge.
Number ONE in Customer Care
Since 1995, our team has provided the premier customer service in the industry. At Envirobidnet, you're not just another customer.
This is our Specialty
We don't just include the environmental industry, we specialize in it. Our team's decades of experience will help you grow your business fast.
See for Yourself
View our sample Architecture bids or try us out for free for 30 Days, no credit card required.
Envirobidnet is the Most Comprehensive and Cost Effective Service on the Planet!
30 Day Free Trial
*No Credit Card Required
Snapshot of Sample Architecture Bids
Please note these bids are EXPIRED and are SAMPLE content of what we offer to our paid subscribers
| Bid ID | State | Bid Description | View |
| --- | --- | --- | --- |
| 688768 | MA | Manchester Essex Regional School District: (RFQ) Design Services - Turf Field Replacement. Design services for two turf field replacements for the district. The scope includes, existing condition study, recommendations,... | Open |
| 688728 | TN | Baxter: (RFQ) Architectural services for the expansion of Upperman High School in Baxter, TN ... | Open |
| 688600 | TN | Washington County DOE: (RFQ) Architect firms with the experience in creating master plans for high school athletic facility renovations... | Open |
| 688534 | AR | Mt. Vernon-Enola School District: (RFQ) Architectural Professional Services. Qualified Architects for the planning, design, bidding and construction administration to construct a safe room room FEMA P-361 at the Mt. ... | Open |
| 688527 | FL | FL: Dot Dist 7: (LOI) GEC Services for Transportation Operations. Traffic Engineering Studies Engineering Contract Admin. and Management . Financial Management Number(s) 44933616201, 44933613201, TBD for Maintenance... | Open |
| 688409 | AL | AL Bureau of Pardons and Paroles: (RFQ) Architectural services for the Perry County Detention Center Condition Assessment for the facility located at 4805 Highway 80 East, Uniontown, AL 36786... | Open |
| 688359 | ID | Coeur D' Alene Tribe's Public Works: Design of the 11th Street Apartments Project in Plummer, Idaho The proposed design will include a geotechnical report, a topographic survey, preliminary recommended design alternativ... | Open |
| 688275 | NJ | Guttenberg : Town Planner ... | Open |
| 688217 | NV | Boulder City: Airport Architectural and Engineering Services. ... | Open |
| 688193 | TX | Ivanhoe : GRANT ENGINEERING/ARCHITECTURAL SERVICES. The City of Ivanhoe is soliciting a Request for Qualifications from a qualified engineer/engineering/architectural firm (registered to practice in the State of Texas) f... | Open |
| 688173 | MO | North Kansas City Schools: (RFQ) Programming, design, and construction administration services for multiple projects which may arise from our recent update to our Ten Year Facilities Plan. ... | Open |
| 688161 | WA | Clyde Hill (RFQ) On-Call Architectural Services. ... | Open |
| 688156 | IN | Dale: Project Architect for the Rehabilitation of Hillcrest and Terrace Sites located at 490, 420 W. Medcalf St. Dale Architect and Design firms to submit a proposal package for services in reference to the Hillcrest... | Open |
| 688150 | MT | Hill County : (RFQ) ARCHITECTURAL SERVICES to conduct a Preliminary Architectural Report (PAR) for renovation of the Rudyard Senior Center. Hill County has been awarded a federal Community Development Block Grant (C... | Open |
| 688142 | GA | Pickens County: (RFQ) Design services at the Pickens County Airport ... | Open |
| 688098 | TX | Vernon: Engineering/Architectural/Surveying Firm (individual/firm) to prepare all preliminary and final design plans and specifications, and to conduct all necessary interim and final inspections. These s... | Open |
| 688096 | TX | Breckenridge: Engineering/architectural/surveying services for potential projects financed by the Coronavirus Local Fiscal Recovery Fund of the American Rescue Plan Act of 2021. Please submit your proposal and a ... | Open |
| 688034 | MA | MA Designer Selection Board: (RFQ) DCAMM-BSU Burnell Hall Renovation at Bridgewater State University ... | Open |
| 688033 | MA | Harvard: (RFQ) Architectural Design Services for Council on Aging Offices and Senior Center . Review of SD documents, preparation of DD docs, cost estimate, V/E, preparation of CD documents, bidding, construction adminis... | Open |
| 688029 | MA | Swansea: (RFQ) Design Services Library Renovation. Scope of work includes developing pre-schematic design and developing estimated total for project cost. The Town is working with the Massachusetts Board of Library Commi... | Open |
| 688021 | WA | Whatcom County RFQ : On-Call Professional Structural Engineering Services. Architectural and Engineering Consultant Services for On-Call Professional Structural Engineering Services for 2022. ... | Open |
| 687994 | UT | Murray: Building Plan Review Services... | Open |
| 687867 | AK | AK DOT &PF: Kalsin Bay Maintenance Station Design Services – Phase II. The Contractor shall provide professional architectural and engineering design services to complete Phase II for the Kalsin Bay Maintenance station p... | Open |
| 687866 | TX | Baytown : *ADDENDUM 1* Construction Management & Inspection Services for the Public Safety Facility. The City of Baytown plans to construct a Public Safety Facility. Accordingly, the City is seeking to contract with a ... | Open |
| 687776 | ME | Glenburn School Department: (RFQ) Architects and Engineers Four Classroom Expansion Project. The Glenburn School Department wishes to procure architectural/engineering services for the "Four Classroom Expansion Project... | Open |
| 687768 | CA | Long Beach USD: w/ *ADDENDUM 1* Architectural Services (Ph I Shade Structures at Various Sites - ESSER Funded). ... | Open |
| 687752 | MA | Department of Neighborhood Development : Architectural and Graphic Design Services for Businesses in the City of Boston. The City of Boston (City)'s Office of Economic Development (OED) requests proposals from interested... | Open |
| 687737 | AZ | Yuma County: Building and Fire Plan Review and Inspection Services. Yuma County Department of Development Services is requesting proposals from qualified consultants to provide professional services necessary to conduct ... | Open |
| 687663 | TX | Donna Independent School District: (RFQ) Design Build Services for ESSER Facility Improvement Program ... | Open |
| 687539 | VT | Burlington School District: Architectural and Engineering Services for Burlington High School/Tech Center. Burlington School District (BSD) will be releasing a Request for Proposals (RFP) for an architect-led design team... | Open |
| 687482 | NC | WAKE FORREST: Historic preservation planning consultants to prepare an update to the Town of Wake Forest Historic Preservation Plan... | Open |
| 687473 | NC | Carteret Co: ARCHITECTURAL & ENGINEERING DESIGN SERVICES For The Carteret County Courthouse Breezeway... | Open |
| 687451 | ID | Cascade: Qualified Engineers and Planners for assistance in ON-CALL CITY ENGINEERING and PLANNING SUPPORT. ... | Open |
| 687421 | TX | Kerrville ISD: (RFQ) Design Build Services to design, and construct KERRVILLE ISD new Maintenance Storage Facility Project ... | Open |
| 687344 | FL | FL Dept of State: *Addendum 1* Cultural Resource Management Consultant Services (Franklin County). The Florida Division of Historical Resources is seeking the professional services of a cultural resource management consu... | Open |
| 687325 | SC | COLUMBIA: SC DEPT OF EDUCATION: Prototype Architectural Plans for State School Districts. Design of prototypical architectural plans for Elementary, Middle, and High Schools throughout the state... | Open |
| 687317 | TX | Seymour (RFQ) Engineering/Architectural/Surveying Firm. The City of Seymour is receiving funds from the American Rescue Plan (ARP Act) program from the U.S. Department of Treasury. Accordingly, the City is seeking to con... | Open |
| 687264 | CA | Ojai: Architectural Historian to Prepare Historic Resources Report Regarding Hotel El Roblar (Formerly "The Oaks at Ojai") Located at 122 East Ojai Avenue, Ojai, California, 93023 (APN No. 021-0-112-020). The Communit... | Open |
| 687245 | MA | Brockton Public Schools :FY2022 Design Services for Huntington Therapeutic School Gymnasium Renovations. ... | Open |
| 687244 | MA | Brockton Public Schools :FY2022 Design Services for Modular Classrooms Installations Upgrades.... | Open |
| 687243 | MA | Brockton Public Schools : FY2022 Design Services for Huntington Therapeutic School Culinary Arts Laboratory Build-out. ... | Open |
| 687242 | MA | Brockton Public Schools : FY2022 Design Services for Huntington Therapeutic School New Woodworking Shop Build-Out. The contract period shall be from December 21, 2021 through June 30, 2022. The City reserves the right to... | Open |
| 687235 | OK | Osage Casinos: Osage Casinos Skiatook – Pool, and Spa Design/Build Project The Osage Casinos will accept proposals from qualified Professional Design Build firms to assist with design, demolition and construction of a ... | Open |
| 687232 | MA | Natick: (RFQ) Design and Project Administration Services Re-roofing Natick Public Safety Building at 20-22 E. Central Street in Natick, MA 01760. ... | Open |
| 687227 | MA | Essex North Shore Agricultural and Technical School District: (RFQ) On-call Architectural Services for Multiple Construction Projects... | Open |
| 687140 | AL | University of AL: ARCHITECTURAL / ENGINEERING SERVICES For Oliver-Barnard and Tuomey Halls Renovations and Addition ... | Open |
| 687137 | AL | Jefferson County: (RFQ) A/E services 2121 Building Architectural Design ... | Open |
| 687093 | CA | TEHAMA COUNTY DE: (RFQ) Architectural Services on an as-needed basis for new construction and modernization projects throughout the TCDE. ... | Open |
| 687091 | CA | MT. SAN JACINTO CCD: CONSTRUCTION DSA INSPECTION SERVICES FOR MENIFEE VALLEY CAMPUS STEM BUILDING. ... | Open |
| 687090 | CA | PLEASANTON USD: (RFQ/RFP) Provide design, constructability review, value engineering, master scheduling, cost estimating, budgeting, pre-construction and construction services for the development and construction for the... | Open |
| 687084 | SD | State of SD: A&E Services, Inmate Renovations/HVAC Replacement ... | Open |
| 687083 | SD | State of SD: A&E Services, Wellness Center Expansion... | Open |
| 687082 | SD | State of SD: A&E Services, SD Union Building Renovation ... | Open |
| 687081 | SD | State of SD: A&E Services, MCN Campus EIFS Repairs ... | Open |
| 687053 | NE | Lincoln: Bus stop improvement design work for forty-four (44) locations in Lincoln, Nebraska for the City of Lincoln, StarTran.... | Open |
| 687019 | GA | Moultrie: Architectural firms with a strong record in successfully assisting local governments with the implementation of Community Development Block Grant (CDBG) programs.... | Open |
| 687018 | NC | Onslow Co: RFQ Professional Architectural and Design Services American Rescue Plan Act (ARPA) Project Addition to Government Center – Senior Services... | Open |
| 686999 | WI | Progressive Community Health Centers: Architectural Services and Design Build Services Progressive Community Health Centers, Lisbon Avenue Health Center Renovation... | Open |
| 686985 | CA | CALTRANS: w/ *ADDENDA 1-2* (RFQ) A&E On-call Structure Design Support Services. The work shall be performed on the Project within the limits of Caltrans District 10. The specific location of the work to be performed sha... | Open |
| 686980 | AR | University of Arkansas Fayetteville: (RFQ) Architects for Mullins Library renovation floors 1 and 2. ... | Open |
| 686971 | MT | State of Montana: (RFQ) Design consultant to renovate and increase laboratory space at the State Health Lab in Helena The architect selected for this project will be required to provide but not limited to the followin... | Open |
| 686929 | MT | Flathead City-County: Engineering services for the Flathead County Septage Treatment and Biosolids Composting Facility. The proposed scope of work includes professional services related to the design, bid... | Open |
| 686916 | VA | Staunton: *ADDENDUM 1,2* SPACE STUDY AND PLANNING FOR THE CITY OF STAUNTON'S FIRE & RESCUE AND POLICE DEPARTMENTS... | Open |
| 686907 | MA | Franklin Regional Council of Governments: (RFQ) Buckland Swimming Pool Designer Services ... | Open |
| 686881 | NJ | NJ DPMC: Roof Top Guard Rail Installation Location: Northern State Prison Newark, Essex County, NJ. *NOTE: On November 5, 2021, the Division of Property Management and Construction (DPMC) will electronically randoml... | Open |
| 686872 | NJ | Salem Housing Authority: Architectural Services for a one-year period from December 1, 2021 to November 30, 2022. ... | Open |
| 686850 | SC | Lancaster Co: RFQ DETENTION CENTER ARCHITECTURAL SERVICES. Lancaster Co is soliciting qualification statements from architectural firms for contract services related to design and construction services including schemati... | Open |
| 686805 | TX | Dallas Fort Worth International Airport Board: (RFQ) On-Call Airport Planning Services ... | Open |
| 686804 | TX | Essence Preparatory Public School: (RFQ) Design-Builder to perform architectural and construction services on a project in San Antonio, Texas involving ground up construction of a new school campus. ... | Open |
| 686742 | NM | Pueblo of Sandia: Architectural firms to provide professional design services for our Child Development Center expansion & renovation project. *NO DUE DATE IN AD. DUE DATE MAY BE ERROR* ... | Open |
| 686735 | GA | Doraville: Conduct a space needs assessment to accommodate City facilities within potential new, walkable development proposed for the current location of the City owned facilities. ... | Open |
| 686704 | CA | UC Davis Medical Center: (RFQ) PROJECT MANAGEMENT SERVICES. Qualifications will be reviewed to select a Project Management consultant to assist on a variety of work at UC Davis Health. Typically, these services will foc... | Open |
| 686698 | MA | North Attleboro: Consultant Services for Land-use Inventory for Strategic Planning Services. The Consultant shall work closely with the Town Planner, the Town's Economic Development Coordinator, Planning Board, Town Coun... | Open |
| 686697 | MA | North Attleboro: Consultant Services for the Development of Design Guidelines. The Town of North Attleboro invites qualified urban design and Architectural Firms specializing in design, architectural history, and/or cult... | Open |
| 686696 | OR | Upper McKenzie RFPD: New Fire Station Project. Upper McKenzie Rural Fire Protection District, henceforth referred to as UMFPD, intends to select a qualified licensed professional, henceforth referred to as the PROPOSER, ... | Open |
| 686672 | KY | Western Kentucky University: Design Services for Softball and Soccer Indoor Facility... | Open |
| 686657 | TX | Red River County: (RFQ) ARCHITECTURAL SERVICES The County is seeking to contract with a qualified Architectural Firm (individual/firm) to prepare all preliminary and final design plans and specifications, perform ... | Open |
| 686597 | GA | Harris County: (RFQ) Architectural firms certified in Georgia to provide planning, space programming, designing, bidding, and construction administration services to Harris County, Georgia, for a new 24/7 Emergency Medic... | Open |
| 686573 | WA | Clyde Hill: On-Call Planning Services. The work to be performed will consist of furnishing all materials, equipment, tools, labor, and other work or items incidental thereto for: Updating the City's Comprehensive Plan a... | Open |
| 686557 | KY | Corbin: Professional Architectural Services for the Assessment and Renovation of the Corbin, KY City Pool. ... | Open |
All sample Architecture bids
---