Online Source for Demolition Bids
We are your most comprehensive demolition bid provider, with all-inclusive services, for the lowest cost.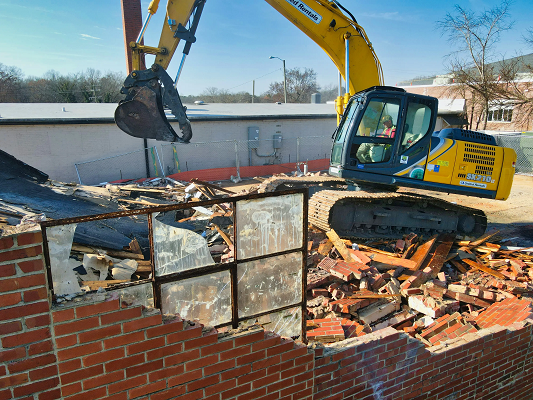 Don't lose out on a job because you missed the RFP.
Staying on top of all the bids at all the sources is time-consuming. Unless you're on top of it, you can easily miss a bid and lose out on business without even knowing it. Demolition Bids are just a matter of opening your email in the morning.
Lost opportunities are costing you business.
We gather all the Demolition Bids in your state and across the country so you don't have to.
Daily Email Notifications
Get notified by email whenever a job matching your specific criteria has been added to our database. Connect to Demolition bids instantly.
Search Active Bids Online
Search our database 24 hours a day to find more bids. Our nationwide database is comprehensive and user-friendly.
No Charge for Specs
Our bids are complete. Whenever available, bid specifications, addenda, and documentation are provided to you at no additional cost.
Unlimited Users at No Added Cost
Add as many additional users from your company at no additional cost. Each person gets their own bid profile.
This is our Specialty
We don't just include the environmental industry, we specialize in it. Our team has decades of experience to provide you the best-fit opportunities.
How to Get Started
Signing up is easy. Just select the types of bids you would like, and the states where you do business. We'll do the rest. Get started today! No credit card required for free trials!
Start 30 Day Free Trial
Sign Up
Set up your bid profile and preferences.
Receive Bid Requests
Emails come to your inbox four times daily with opportunities matching your profile.
Enjoy New Opportunities
Grow your business fast by letting us find you the best jobs available.
Make the Most of our Service with our Free Platform Features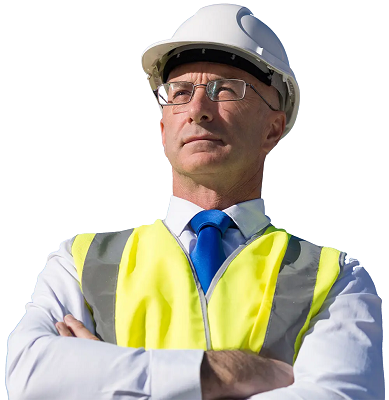 Bid Bookmarks
Easily bookmark bids you don't want to lose track of. Retrieve them later through your custom bookmarks dashboard.
Bid Reminders
Never forget about another opportunity - select a date and we'll automatically remind you about specific bids.
Saved Searches
Always using the same search criteria? Save time by entering it once, then running that search in the future with just one click.
Bid Tracking System
Easily manage all the bids your company is involved in, and add your own notes and labels. Easily collaborate across your team.
Start 30 Day Free Trial
Sample Demolition Bids
Please note these bids are EXPIRED and are SAMPLE content of what we offer to our paid subscribers
| State | Bid Description | View |
| --- | --- | --- |
| TX | Brazosport Independent School District : Removal, Transportation, and Disposal of Asbestos-Containing Building Materials and The Demolition of Various Buildings Located at The Fleming Elementary School Campus. This proj... | Open |
| OH | Highland County Water Company: Water Treatment Plant 300,000-Gallon Steel Ground Storage Tank Demolition, Contract 1-2022, Highland County Water Company, Hillsboro, Ohio (Quest Project #8150054)... | Open |
| TX | Madisonville Independent School District : Asbestos Abatement and Demolition of Madison Motel.... | Open |
| CT | Manchester: *Addenda 1-7* Phase 1 of 4 Bowers Elementary School Renovation Project 141 Princeton Street Manchester, Connecticut project #077-0239. The Owner, Town of Manchester, has contracted with O&G Industries to serv... | Open |
| WA | XX Yakima-Tieton Irrigation District: SMALL WORKS ROSTER. The Yakima-Tieton Irrigation District is currently accepting applications from licensed contractors interested in being placed on the District's Small Works Roste... | Open |
| PA | Souderton Charter School Collaborative: Demolition Services. Demolition, removal, and proper disposal of structures and contents of the vacant building. This proposal is being solicited for demolition for an old,... | Open |
| MA | Lawrence: *Addenda 1-3* Merrimac Paper Mill Demolition. The scope of work includes: Demolition, abatement of hazardous building materials in accordance with state and federal regulations, and off-site disposal building ... | Open |
| ME | Youth and Family Outreach (YFO): Demolition and Brownfields Preliminary Remediation at 331 Cumberland Street. YFO is soliciting proposals from qualified site contractors to perform Demolition and Brownfield clean up acti... | Open |
| CA | Irvine Ranch Water District: w/ *ADDENDA 1-5* 1.3 MG Fleming Zone 8 Reservoir and Zone 8 to 9 Pump Station. The project includes, but is not limited to, demolishing of existing storage building, administration building, ... | Open |
| TX | Woodlands Township : *ADDENDA 1-4* Asbestos Abatement, Building Demolition and Paving Services at 9669 Grogans Mill Rd.... | Open |
| IL | University of Illinois at Chicago: CSN 4TH Floor Replanning Study This project consists of the selective demolition of interior building components as identified in the bid documents. Asbestos abatement to be included i... | Open |
| NC | Pender Co: FORMER INDUSTRIAL BROWNFIELDS PROPERTY COMMERCE PARK PENDER COUNTY, NORTH CAROLINA DECOMISSIONING AND DEMOLITION LUMP SUM/UNIT RATE PROPOSAL... | Open |
| CT | Waterbury: *Addenda 1-5* Abatement & Demolition - 698 South Main Street. The property is approximately 17.46 acres in total area and is owned by 698 South Main Street, Inc. which will provide full access to the Site. The... | Open |
| PA | County of Bucks: 23-05/22 *w/ADDENDA 1-3* Building Demolition at Three County Locations. **The due date for uploading your electronic bid response to the PennBid website is 11:15 AM on May 31, 2022.** The work to... | Open |
| AL | Alabama Institute for Deaf and Blind: Complete Demolition of the Former North Alabama Regional Hospital Building No. 14 Cafeteria Building Pavilion Structures Two Water Towers Fuel Storage Tank... | Open |
| FL | Marion County : *Addenda 1-2* Baseline Landfill Flare System Modification. Marion County Solid Waste is seeking bids to perform upgrades to the blower skid pad and landfill gas process flare at the Baseline Landfill. Thi... | Open |
| MO | ST. LOUIS: NORTH RIVERFRONT REDEVELOPMENT. Demolition Package #01 .This project includes demolition of the former Cottonbelt Building located at 1400-1466 N. 1st Street, St. Louis, MO 63102... | Open |
| LA | Hammond: D. Vickers Hall Abatement & Demolition, Southeastern Louisiana University. ... | Open |
| MA | MBTA: *Addenda 1-6* Orange Line Rail Car Disposal. MBTA seeks qualified Contractor to load, transport, and dispose of 120 Orange Line Rail Cars over a 12-month period. Scrap and waste materials, Metal waste scrap and b... | Open |
| OH | Cuyahoga MHA: *ADDENDA 1-2* Demolition of Carver Park A&B Block. The construction estimate range for this project is between $3,270,000.00 and $4,620,000.00... | Open |
| CA | Garden Grove: w/ *ADDENDUM 1* Provide Construction and Demolition Program Assistance for the City of Garden Grove. The City of Garden Grove is requesting assistance from qualified consultants to provide services related ... | Open |
| CA | Santa Ana: w/ *ADDENDA 1-8* Well No. 29 Improvements. Demolish existing pump, pump motor, and appurtenance piping; construct new pump, motor, and appurtenant piping; construct new 14" cement mortar lined and coated well... | Open |
| IA | Stanwood: Regulated Asbestos Containing Material (RACM) Demolition, Cleanup and Disposal of Asbestos contaminated building(s)/debris. The City of Stanwood, Iowa (the City) is seeking sealed bids for the demolition, clean... | Open |
| PA | Springfield Township: ENVIRONMENTAL CONSULTING FOR HAZARDOUS MATERIALS ABATEMENT AND DEMOLITION SPECIFICATIONS. This project includes consulting for the preparation of hazardous materials abatement and demolition specifi... | Open |
| FL | South Broward Drainage District: *Addenda 1-3* SBDD Post Disaster Debris & Tree Removal Services. SBDD is accepting bids for Post Disaster Debris & Tree Removal Services. Following a declared disaster, Contractors will c... | Open |
| TX | Pearland : *Addenda 1/3* Demolition and Disposal Services for Residential Structures. The City of Pearland seeks proposals from qualified vendors known to be experienced and regularly engaged in work of similar character... | Open |
| CA | IRVINE RANCH WATER DISTRICT: WELL OPA-1 PFAS WATER TREATMENT SYSTEM. 1. Remove Well Pump and perform brushing, bailing and video existing well casing; perform well pump modifications; properly store pump materials to ... | Open |
| TX | SUGAR LAND: SGR CORPORATE 1 DEMOLITION. The Corporate 1 Demolition project includes the abatement and demolition of the existing Corporate 1 Hangar at Sugar Land Regional Airport (SGR). This project will demolish the 40 ... | Open |
| IN | Evansville Water and Sewer Utility: New Water Treatment Plant (U1032). The general scope of this guaranteed savings contract project is to provide a surface water treatment plant (WTP) with a rated capacity of 50 mill... | Open |
| SC | Kiawah Island: *ADDENDUM 1* Debris Management and Emergency Response Management and Recovery Services... | Open |
| MI | Wyoming: *ADDENDUM 1* Spartan Chemical Remedial Excavation. DESCRIPTION OF WORK: Soil erosion and sedimentation controls, site security until the work is complete, surfactant application to minimize VOC emissions while p... | Open |
| CA | Samahan Health: Building Demolition Project. Samahan Health seeks bidders towards the demolition of one of its properties located at 2841 Highland Avenue, National City, CA 91950 a.k.a Green Teen Center Building. Scope ... | Open |
| NC | Western Carolina University: CMR Moore Building Renovations. This project will consist of a comprehensive interior demolition down to the existing structure including abatement, renovation of building interior, miscellan... | Open |
| TX | Pearland : *ADDENDUM 1* Demolition and Disposal Services for Residential Structures. The City of Pearland seeks qualified vendors for Demolition Services of Residential Structures for the City. ... | Open |
| GA | Columbus: *ADDENDUM 1,2,3* FORMER GEORGIA STATE FARMERS MARKET PHASE II – SITE REMEDIATION, DEMOLITION and TANK REMOVAL. *Due date change to 6/10/22* ... | Open |
| TX | Harris County Municipal Utility District No. 6 : *ADDENDA 1 & 2* Elevated Storage Tank Demolition. Demolition of an existing 500,000 gallon elevated storage tank including the foundation and associated piping.... | Open |
| CT | Greenwich: *Addenda 1-3* Eastern Greenwich Civic Center Replacement. The Town of Greenwich is soliciting bids for the demolition of the existing Eastern Greenwich Civic Center and the construction of the new Eastern Gre... | Open |
| ID | Gooding: *ADDENDUM 1-7* DUE DATE EXTENDED Wastewater Treatment Plant (WWTP) 1775 So 1800 East Proposed improvements to the WWTP facility include the following Work: • Rehabilitation of the existing headworks building... | Open |
| IL | CREST HILL: WEST SEWAGE TREATMENT PLANT IMPROVEMENTS The Project includes the following Work: Increasing the capacity of the West Sewage Treatment Plant from a current design average flow (DAF), design maximum flow (DMF... | Open |
| AL | Auburn University: Hill Residence Halls - Demolitions. This project will demolish the following Hill Residence Halls: Dobbs, Dunn, Graves, Toomer, Dowell, Leischuck, Hollifield , Duncan, Knapp, M Residence Hall, and Burt... | Open |
menu
Your free trial is a few clicks away
Envirobidnet posts hundreds of Demolition bids! Sign up for a 30-Day no-obligation free trial, no credit card required.
x Close