National Source for GIS Mapping Bids
We know our customers rely on us to provide the best-fit bids in the industry. We don't disappoint.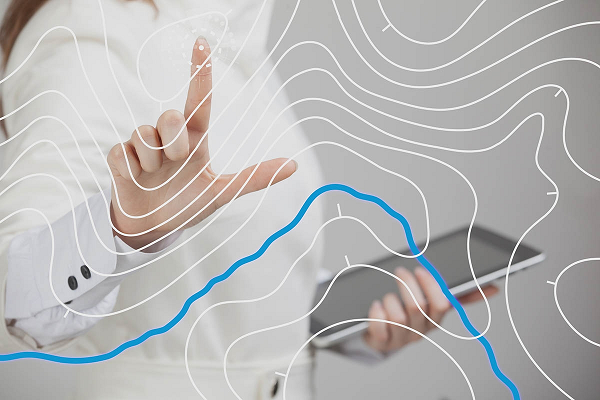 Don't lose out on a job because you missed the RFP.
Staying on top of all the bids at all the sources is time-consuming. Unless you're on top of it, you can easily miss a bid and lose out on business without even knowing it. GIS Mapping Bids are just a matter of opening your email in the morning.
Lost opportunities are costing you business.
We gather all the GIS Mapping Bids in your state and across the country so you don't have to.
Daily Email Notifications
Get notified by email whenever a job matching your specific criteria has been added to our database. Connect to GIS Mapping bids instantly.
Search Active Bids Online
Search our database 24 hours a day to find more bids. Our nationwide database is comprehensive and user-friendly.
No Charge for Specs
Our bids are complete. Whenever available, bid specifications, addenda, and documentation are provided to you at no additional cost.
Unlimited Users at No Added Cost
Add as many additional users from your company at no additional cost. Each person gets their own bid profile.
This is our Specialty
We don't just include the environmental industry, we specialize in it. Our team has decades of experience to provide you the best-fit opportunities.
How to Get Started
Signing up is easy. Just select the types of bids you would like, and the states where you do business. We'll do the rest. Get started today! No credit card required for free trials!
Start 30 Day Free Trial
Sign Up
Set up your bid profile and preferences.
Receive Bid Requests
Emails come to your inbox four times daily with opportunities matching your profile.
Enjoy New Opportunities
Grow your business fast by letting us find you the best jobs available.
Make the Most of our Service with our Free Platform Features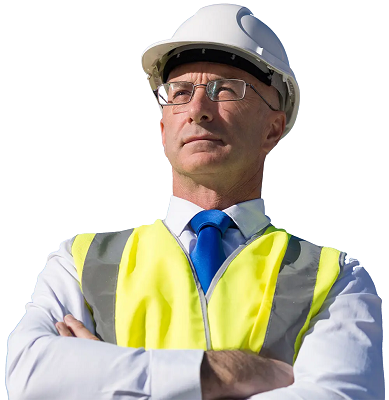 Bid Bookmarks
Easily bookmark bids you don't want to lose track of. Retrieve them later through your custom bookmarks dashboard.
Bid Reminders
Never forget about another opportunity - select a date and we'll automatically remind you about specific bids.
Saved Searches
Always using the same search criteria? Save time by entering it once, then running that search in the future with just one click.
Bid Tracking System
Easily manage all the bids your company is involved in, and add your own notes and labels. Easily collaborate across your team.
Start 30 Day Free Trial
Sample GIS Mapping Bids
Please note these bids are EXPIRED and are SAMPLE content of what we offer to our paid subscribers
| State | Bid Description | View |
| --- | --- | --- |
| FL | Sanford: (RFQ) *Addendum 1* Professional Consulting Services- (CCNA). The City is seeking to establish a new solicitation for the existing vendors under the Consultant Competitive Negotiation Act (CCNA). General Consult... | Open |
| WI | Dane Co: *ADDENDUM 1* LAKE ACCESSIBILITY AND STORMWATER CONTROL IMPROVEMENTS BABCOCK COUNTY PARK 4601 BURMA ROAD MCFARLAND, WI. Dane County is inviting Proposals for professional engineering design services for topograph... | Open |
| CA | Mt. San Antonio College: (RFQ) Multidisciplinary Professional Consulting Services. The Mt. San Antonio Community College District (District) is inviting Consultants to submit a Proposal for Professional Consultant Servic... | Open |
| CA | Banning: w/ *ADDENDUM 1* (RFQ) On-Call Engineering Services. SCOPE OF WORK IV.A Civil Design Services Responders to this discipline must have the ability to: • Plan, study, analyze and design a variety of project type... | Open |
| NC | Greensboro: *ADDENDUM 1-2* RFQ Water Resources and Environmental On-Call Professional Services... | Open |
| CA | CARMEL-BY-THE-SEA: (RFQ) Consultants to provide the professional services listed below for the term, July 1, 2022 through June 30, 2025, to facilitate the City's Capital Improvement Program and support a variety of munic... | Open |
| CA | Irvine: w/ *ADDENDA 1-4* 2022-2025 Consultant Team Program. It is the City's intent to establish a team structure of consultant firms. This 2022-2025 Consultant Team Program RFP is intended to establish new contracts fo... | Open |
| NJ | Hudson County : *ADDENDUM 1* *Clarification* ON CALL ENGINEERING SERVICES PROVIDED TO THE HUDSON COUNTY ENGINEERS OFFICE... | Open |
| CA | South Pasadena: w/ *NEW DUE DATE* (RFQ) Public Works On-Call Professional Services (FY 22-23). The City of South Pasadena, Public Works Department is seeking proposals from qualified professional services firms experienc... | Open |
| NJ | Burlington County: *Clarification 1* YEARLY POOL OF DULY QUALIFIED ENGINEERING AND RELATED SERVICES... | Open |
| FL | School District of Escambia County: (RFQ) Building Commissioning Services / Environmental Consulting Services / Land Surveying Services. The School District of Escambia County will be requiring professional services unde... | Open |
| OR | Wilsonville: Charbonneau Utility Repair: Village Greens Circle and Edgewater Lane Project #1500, 2500, 4500 & 7500 ENGINEERING SERVICES. The City of Wilsonville is soliciting Proposals from firms experienced in providing... | Open |
| NJ | BAYONNE: PROFESSIONAL ENGINEERING SERVICES. The CITY OF BAYONNE desires to appoint a firm or firms to provide consulting engineering services to the CITY OF BAYONNE for particular projects and in the following areas ... | Open |
| NC | Charlotte: *ADDENDUM 1-4* RFQ On-Call Professional Engineering & Design Services. CATS is soliciting Statements of Qualifications (SOQ) from qualified engineering firms/teams (Firms) to provide various on-call Services s... | Open |
| FL | DeLand: *Addendum 1* GIS-Based Public Tree Inventory & Associated Services. Competitive sealed bids to provide the City of DeLand with updated data to be integrated into the City's current GIS database. The Contractor w... | Open |
| TX | Brazoria County : (RFQ) *Addenda 1/9* Pre-Qualification for Professional Services for the Engineering Department-Period I.... | Open |
| FL | Flagler Beach: (RFQ) Various Consulting Services Architect-Engineer, Surveyor, Mapping, and Others . Notice is hereby given that the City of Flagler Beach is seeking to compile a list of pre-qualified consulting firms f... | Open |
| KY | University of Kentucky: PROFESSIONAL CONSULTING SERVICES... | Open |
| CO | Denver Water: *Additional documents* General Consultant (On-Call) Services. Denver Water is seeking long-term agreements for General Consultant Services to provide professional services and assistance on an as-needed b... | Open |
| CA | San Francisco - TRANSBAY JOINT POWERS AUTHORITY: w/ *ADDENDUM 1/QA* Site Survey and Environmental Services. The Transbay Joint Powers Authority (TJPA) issues this Request for Proposals (RFP) for Site Survey and Environme... | Open |
| AR | PULASKI COUNTY: (RFQ) 2022 REQUEST FOR INTEREST AND QUALIFICATIONS. Pulaski County is seeking the Interest and Qualifications for the following services. Your submissions will be kept on file for the year 2022 and access... | Open |
| CA | Salinas: (RFQ) CITY PARK REVITALIZATION AND IMPROVEMENT PROJECTS. The City of Salinas is seeking SOQ from qualified firms forming a team of qualified disciplines to provide the services required in this RFQ. The City re... | Open |
| SC | Greenville: *ADDENDUM 1* RFQ On-Call Engineering Services. short-list of prequalified firms to provide on-call engineering services in the following categories: Civil and Infrastructure Water Resources and Environmental ... | Open |
| WA | Snohomish County: *ADDENDA 1 -3* On Call Consultant Services, 2023 - 2025... | Open |
| WA | XX Central Valley School District #356 (RFQ) A&E, Miscellaneous Consultants and Professional Services File #:135-22-01-S Notice is given that the Central Valley School District #356 is seeking statements of qualification... | Open |
| OH | ODNR: (RFQ) General Qualifications for Prequalification List for Professional Services FY 23-24. ... | Open |
| WV | New River Gorge Regional Development Authority: (RFQ) ENGINEERING/ARCHITECTURAL. The New River Gorge Regional Development Authority (NRGRDA) is in the process of obtaining qualifications from consulting engineering and a... | Open |
| NJ | EGG HARBOR TOWNSHIP MUNICIPAL UTILITIES AUTHORITY: (RFQ) 2022 PROFESSIONAL SERVICES for the period of March 1, 2022 through February 28, 2023: Authority Engineer. All proposals for Professional Service Contracts shall i... | Open |
| CA | Harbor Department, Port of Los Angeles: On-Call Engineering Services. The City of Los Angeles Harbor Department invites the submittal of proposals to provide on-call engineering services. This RFP may result in the creat... | Open |
| NJ | Trenton : CONSULTING SERVICES AND DESIGN SERVICES FOR SATELLITE LEAK DETECTION OF DISTRIBUTION SYSTEM FOR THE CITY OF TRENTON DEPARTMENT OF DEPARTMENT OF WATER AND SEWER... | Open |
| WV | Kanawha Counties: (LOI) Engineering Services. The Capitol Conservation District (CCD) covering Kanawha Counties is requesting Expression of Interest (EOI) for engineering services on an as needed basis, for a period of t... | Open |
| LA | Coastal Protection and Restoration Authority: *ADDENDUM 1* (RFQ) Surveying Services. The Coastal Protection and Restoration Authority (CPRA) is responsible for planning, designing, evaluating, permitting, implementing, ... | Open |
| RI | Narragansett Bay Commission: CSO Phase IIIA-9, GSI Projects River Street, Samoset Avenue and High Street, Central Falls, RI. The work consists of construction of green stormwater infrastructure (GSI) projects, soil remed... | Open |
| NH | Manchester: (RFQ) *Update* DPW: Raise Manchester: Connecting the Future. The City of Manchester Department of Public Works is requesting letters of intent from Professional Engineering and Design Consultants interested i... | Open |
| WA | Northshore School District #417: (RFQ) Consultant Services. The Northshore School District #417 (NSD) is preparing to perform capital improvements during the years of 2022 through 2026 after passage of the 2022 Capital I... | Open |
| AR | SILOAM SPRINGS: (LOI) E. KENWOOD STREET WIDENING. Qualified consulting firms to provide engineering related services for the design and construction of widening E. Kenwood St. from Highway 16 to Bruce Rutherford Rd. in S... | Open |
| FL | Leesburg: (RFQ) *Addendum 1* Professional Engineering Services Utility Continuing Services. Competitive, sealed proposals for professional engineering design services for professional services, design and study, relate... | Open |
| NJ | Hamilton Township Municipal Utilities Authority : Professional Service Contracts for the period beginning February 9, 2022 and ending February 8, 2023 or at the Authority's reorganization in February 2023, whichever occu... | Open |
| TX | Frisco ISD: RFQ General Professional Services. Professional services firms to provide as needed services on a task request basis... | Open |
| AR | Prescott: (RFQ) Annual Statements of Qualifications Engineering, Surveying, and Architectural Service. The City of Prescott, Arkansas is seeking Annual Statements of Qualifications and Performance Data for Engineering, S... | Open |
menu
Your free trial is a few clicks away
Envirobidnet posts hundreds of GIS Mapping bids! Sign up for a 30-Day no-obligation free trial, no credit card required.
x Close