Bid Centerbusiness_center
Online Leader for Water Treatment Bids and Wastewater Treatment Bids
Try our industry-leading service free for 30 days. We know you'll like us.
Don't lose out on a job because you missed the RFP.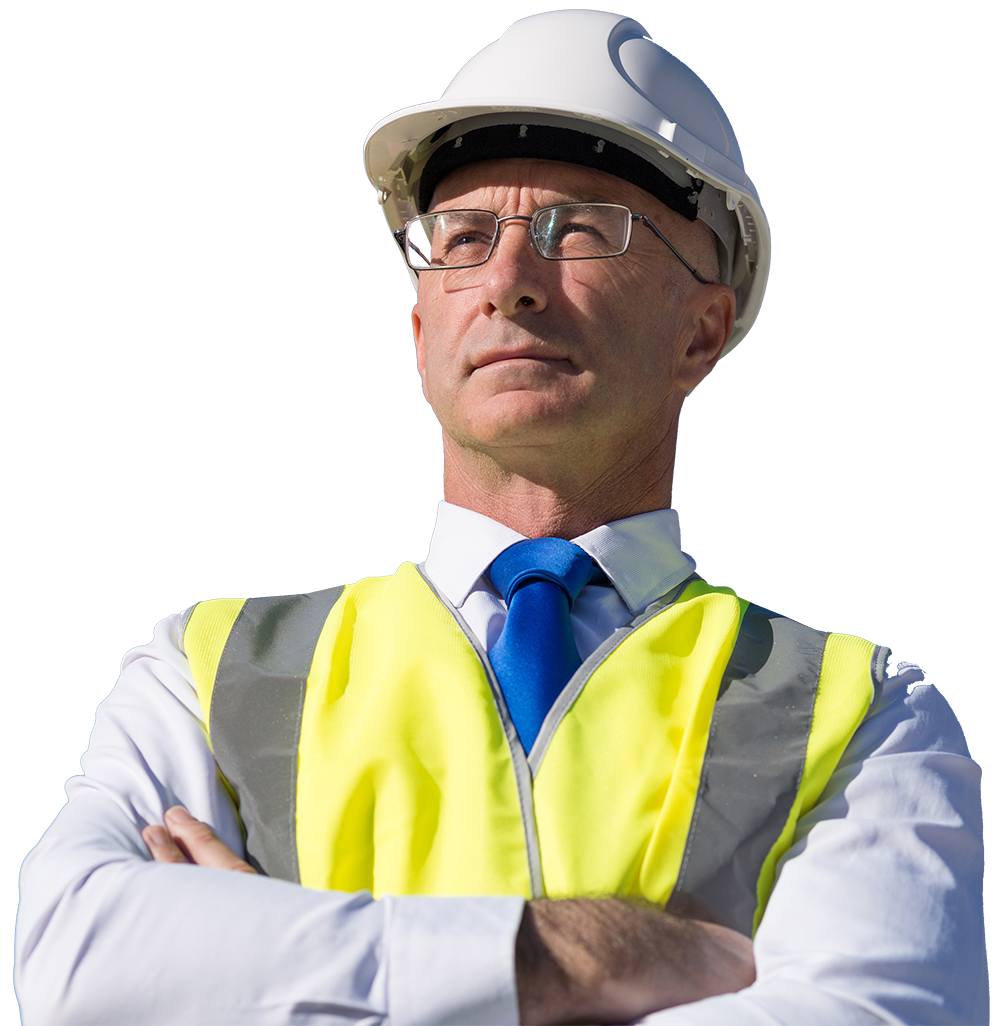 Why Envirobidnet?
One Price for all Services
Our fees are all inclusive, including all services and agencies, no gimmicks and no add-ons! Never "pricing starts at"!
Additional Users are Free
Add as many additional users from your company at no additional cost, and each person gets their own bid profile.
No Charge for Specs
Our Water and wastewater treatment, construction, and rehabilitation bids are complete. Whenever available, bid specs are provided to you at no additional charge.
Envirobidnet is the Most Comprehensive and Cost Effective Service on the Planet!
30 Day Free Trial
*No Credit Card Required
Snapshot of Sample Water and wastewater treatment, construction, and rehabilitation Bids
Please note these bids are EXPIRED and are SAMPLE content of what we offer to our paid subscribers
| Bid ID | State | Bid Description | View |
| --- | --- | --- | --- |
| 686967 | NM | Doña Ana County: SOUTH CENTRAL WWTP IMPROVEMENTS RE-BID. The project consists of rehabilitation of SBR and sludge holding tank equipment; installation of a new headworks with mechanical screen, grit chamber, and influent... | Open |
| 686940 | VA | Fairfax: MODIFICATIONS AND SPOT COATING OF WILLSTON TANK... | Open |
| 686861 | IL | West Chicago: Cleaning, Repairing, & Painting 500,000-Gallon Ground Storage Reservoirs: Booster Number 4 Reservoir & Helena Drive Booster Number 8 Reservoir ... | Open |
| 686855 | IL | NORTH AURORA: 0.75 MG CENTRAL WATER TOWER The proposed improvements for the 0.75 MG CENTRAL WATER TOWER consist of the construction of a new 0.75 MG Elevated Storage Tower consisting of a three quarter (0.75) million-ga... | Open |
| 686830 | IN | Columbus: Phase II – Dewatering Improvements – WWTP Biosolids Conveyor Replacement project ... | Open |
| 686788 | NM | Las Cruces: JHWWTF Ultraviolet Disinfection System Installation ... | Open |
| 686655 | OR | K-GB-LB Water District: KGLBL-North Tank Foundation and Site Improvements. The project includes the following work: All work related to the construction of a new 1.0 MG water tank and all associated appurtenances with th... | Open |
| 686605 | MI | Marquette County: *ADDENDUM 1* (RFQ) ENGINEERING SERVICES FOR K.I. SAWYER WWTF BIOSOLIDS. The County of Marquette, K.I. Sawyer Water/Wastewater Department, (County) seeks a Statement of Qualifications (SOQ) from qualifie... | Open |
| 686244 | KY | Clay City: Pompeii Road 100,000 Gallon Elevated Water Storage Tank... | Open |
| 686222 | TX | Fort Bend: Wastewater Treatment Plant No. 1 Expansion. ... | Open |
| 686062 | TN | Cannon and Cannon: Construction of the Dry Valley Storage Tank ... | Open |
| 686044 | TX | Continental Homes of Texas: Shadow Canyon Phase 7 "Water, Wastewater, Street and Drainage Improvements." The work shall consist of the following: Reinforced Concrete Pipe Including Approximately 18"-48" Pipe, 5'x3'... | Open |
| 686022 | NM | LOS ALAMOS: Bayo Booster Non-Potable Water Storage Tank Construction Project – Phase I ... | Open |
| 686014 | IL | Millstone Water District: Homberg Water Tower Tank Painting The project consists of repairing and painting the Homberg Elevated Water Tower and other necessary appurtenances. ... | Open |
| 685897 | UT | Mountain Green Sewer Improvement District: Wastewater Treatment Plant Reconstruction. The Wastewater Treatment Plant Reconstruction project consists of converting an existing lagoon to a BNR, adding two clarifiers, a d... | Open |
| 685890 | UT | Grantsville: *AMEND Q&A* Engineering for Feasibility Study for the future sewer treatment plant. Grantsville City is soliciting statements of qualifications ("SOQs") from qualified civil engineering firms or proposers ... | Open |
| 685288 | KS | Newton: Water Storage Tanks. Construction of two (2) new 1.9 MG ground storage tanks, the demolition of the existing 3.8 MG ground storage tank, and new waterlines for connection to the existing potable water supply line... | Open |
| 685018 | CO | Minturn: Construction of the Minturn Water Storage Tanks. The project primarily consists of the construction of two, 340,000 gallon reinforced concrete water tanks, construction of retaining walls and the construction of... | Open |
| 684820 | AL | Hackleburg: SURFACE PREPARATION AND COATING OF TWO WATER TANKS ... | Open |
| 684809 | NC | WAYNESVILLE: WASTEWATER TREATMENT PLANT IMPROVEMENTS PHASE I. (QUEST # 8048725) Demolition of the existing screen and grit removal system, a new headworks (parshall flume, mechanical influent screens, and grit removal), ... | Open |
| 684766 | MD | Howard County: Guilford Elevated Water Tank. Howard County intends to procure the services of a construction firm to perform construction of a proposed 2,500,000-gallon composite elevated water storage tank (EWST). The p... | Open |
| 684733 | WA | Vancouver : *ADDENDUM 1* Water Station 7 Tower Internal Coating... | Open |
| 684728 | OK | Oklahoma City: (LOI) Draper Water Treatment Plant Filter Rehabilitation ... | Open |
| 684694 | IL | Aurora: Fox Valley East Ground Storage Tanks Rehab The work includes, but is not limited to, furnishing all labor, machinery, tools, rigging, brushes, material, equipment, bonds, and insurance necessary to clean, abrasi... | Open |
| 684684 | SD | Minnehaha Community Water Corporation: Construction of MCWC 750,000 Gallon Water Tower No. 2A. ... | Open |
| 684616 | VA | VA DCR: Twin Lake State Park Well House Repairs and Storage Tank Repainting... | Open |
| 684582 | GA | Fulton County: Jones Bridge Water Tanks Rehabilitation ... | Open |
| 684440 | GA | Hiawassee: Water Treatment Facility Improvements- 1.0 MGD Filter Package Addition project in the City of Hiawassee, Georgia. ... | Open |
| 684330 | ID | COEUR D'ALENE: ANNIE WELL PUMP REHABILITATION The scope of this project includes: remove the pump, inspect the well, and rehab or replace the pump bowls, shafts, spider bearing bushings, and other applicable worn pa... | Open |
| 684277 | SD | Belle Fourche: SOUTH TANK AND 10TH AVE. WATER IMPROVEMENT PROJECT ... | Open |
| 683949 | CA | Western Municipal Water District: w/ *ADDENDUM 1* WRCRWA Odor Mitigation Improvement (W-281). The work consists generally of consolidating 6 odor scrubber exhausts into one 7 foot diameter steel ducting and relocating th... | Open |
| 683627 | CA | EL DORADO IRRIGATION DISTRICT: w/ *ADDENDUM 1* CAMINO INTERTIE PRESSURE REDUCING STATION (PRS) #1 UPGRADE. The work shall consist of installation of two new sleeve valves in an existing vault, one new pump, and associate... | Open |
| 683573 | UT | Salt Lake City: Parleys Water Treatment Plant Sanitary Survey Related Improvements. The work to be performed consists of furnishing and installing the equipment, facilities, services, and appurtenances indicated in the ... | Open |
| 683539 | NC | CARY: Winding Pine Pump Station Project: Furnish and install all equipment, superintendence, labor, skills, material and all other items necessary for construction of the Winding Pine Pump Station, including but not limi... | Open |
| 683466 | UT | CAINEVILLE: Construction of the Caineville SSD Water Treatment Plant The Project consists of installation of proposed water treatment facility including the following; construction of masonry building, installation of p... | Open |
| 683393 | NC | WINSTON-SALEM / FORSYTH COUNTY UTILITIES: Muddy Creek Minor Plant Improvements Phase 1. Modification to the Waste Return Activated Sludge (WRAS) piping in the vicinity of the existing Primary Clarifiers and associated s... | Open |
| 683379 | CA | Fresno: w/ *ADDENDA 1-2* (RFQ) Southwest Recycled Water System Storage Tank and Booster Pump Station. Qualified civil engineering consulting firms (Respondents) to provide design, bidding and construction support service... | Open |
| 683282 | IL | EAST DUBUQUE: WATER SYSTEM IMPROVEMENTS 2021 CONTRACT A WATER TOWER . The Contract A Water Tower project consists of the construction of a 200,000 gallon single pedestal water tower. ... | Open |
| 682959 | AL | Phenix City: Construction of the WWTP Upgrade and Expansion ... | Open |
| 682920 | NM | Pueblo of Acoma: ACOMA PUBLIC WATER SYSTEM & WATER STORAGE TANK IMPROVEMENTS The Project consists of the construction of 350,000-gallon McCarty's water storage tank... | Open |
| 682773 | WI | Port Washington: Blower and UV Disinfection System Replacement Project (Quest Project #8036535)... | Open |
| 682630 | IN | Southwestern Bartholomew Water Corporation: Construction of the Backflow Prevention Water Treatment Plants The Project consists of constructing the following: The project includes but is not limited the installatio... | Open |
| 682546 | VA | South Hill: Removal of the existing coating and the Repainting of the Plank Road 1,000,000 Gallon Elevated Tank ... | Open |
| 682543 | AZ | Mesa: (RFQ) CP0953SE01 – Southeast Water Reclamation Plant Process Improvements. CP0953SE10 - Southeast Water Reclamation Plant Electrical, Instrumentation and Controls Upgrades and Replacement.... | Open |
| 682463 | IN | Brazil: Construction of a new Elevated Water Storage Tank and new Water Booster Station to serve the City's Industrial Park. The Project will be constructed in one (1) single prime contract, which is outlined in t... | Open |
| 682207 | CA | LOS OSOS CSD: 16TH STREET SOUTH TANK RECOATING PROJECT. The work is comprised of providing re-coating of the entire tank exterior including appurtenances, complete tank interior re-coating including dollar plate and raft... | Open |
| 682180 | OK | El Reno: Replacement of Ultra Tech Ultraviolet Disinfection System at the El Reno Wastewater Plant The project consists of: Contract #1: A material supplier to provide two new Ultra Tech Bulbs and Frames, Wiring... | Open |
| 682139 | CA | Corona: w/ *ADDENDUM 1* Ion Exchange Treatment Plant Resin Change Out. Three vessels storing PSR-2 resin used for ion exchange water treatment requires replenishment. Spent resin must be removed from the vessels, transpo... | Open |
| 682061 | WA | TACOMA : 2021 CATHODIC PROTECTION INSTALLATION: 128TH AND MERIDIAN DEEP WELL AND STRAY CURRENT MITIGATION . Project Scope: Item 1 is the installation of one (1) cathodic protection impressed current systems. The system... | Open |
| 682026 | NE | Kearney: 1.5 MG & 2 MG ELEVATED WATER STORAGE FACILITY PAINT RESTORATION ... | Open |
| 682005 | AL | Jasper: Town Creek Wastewater Treatment Plant Clarifier #2 Improvements ... | Open |
| 681996 | KS | Valley Center: Valley Center Water Tower Rehabilitation. Rehabilitation of Valley Center's existing 750,000-gallon composite water tower. Rehabilitation includes pressure washing and overcoating exterior coatings, sandbl... | Open |
| 681961 | MT | Flathead County Water District No.1-Evergreen: (RFQ) WATER DISTRIBUTION AND WASTEWATER COLLECTION SYSTEM CONTROLS UP-GRADE Qualified firms, teams or consultants interested in providing professional engineering... | Open |
| 681644 | VA | Portsmouth: Remove and install sodium hypochorite tanks at the Lake Kilby Water Treatment Facility... | Open |
| 681549 | MS | Hurricane Creek Water Association, Inc.: WELLS & WATER TREATMENT PLANT. Construction of two potable water supply wells in the Upper Wilcox Aquifer and construction of a corrosion control water treatment plant.... | Open |
| 681536 | KS | Wichita: Odor and Corrosion Control Services. The City of Wichita (City) is accepting proposals to provide treatment of odors in the municipal sewer collection system. All qualified products should have performance enha... | Open |
| 681436 | TN | Johnson City: Washing of the exterior surfaces of five (5) water storage tanks for the City of Johnson City... | Open |
| 681267 | NC | Metropolitan Sewerage District of Buncombe Co: Intermediate Clarifier Rehabilitation Wastewater Treatment Plant... | Open |
| 681198 | OK | NORMAN UTILITIES AUTHORITY: WATER TREATMENT PLANT CARBON DIOXIDE REPLACEMENT TANK This project will involve the removal of the existing 30-ton carbon dioxide tank at the Water Treatment Plant, complete installation of ... | Open |
| 681093 | WA | Public Utility District No. 2 of Grant County : Crescent Bar Wastewater and Water System Operations and Maintenance ... | Open |
| 681040 | NC | Franklin: RFQ ENGINEERING SERVICES WATER TREATMENT PLANT EXPANSION DRINKING WATER STATE REVOLVING FUND. The scope of services may include but not limited to, engineering reports, bidding, design, permitting, construction... | Open |
| 680795 | TN | Nashville: Rehabilitate the two Bordeaux water tanks including but not limited to existing coatings removal, new coatings installation, new water line installation, valve vault improvements, telemetry pole installation, ... | Open |
| 680738 | FL | Winter Springs: *Addendum 1* West WRF Temporary Storage Tank and Emergency Pump. Provide temporary water storage tanks and portable emergency pump for a minimum of a six (6) month rental period, which may be extended at ... | Open |
| 680529 | VA | Covington: PRE-QUALIFICATION FOR THE WASTEWATER TREATMENT PLANT UPGRADES. The City of Covington is soliciting contractor's pre-qualifications for the construction of the Wastewater Treatment Plant EQ Basin, Pump Station,... | Open |
| 680505 | CA | Fresno: Vortex Solids Handling Grit Pump. It is the purpose and intent of these Specifications to describe the minimum requirements for vortex solids handling grit pump to be used by Department of Public Utilities Wastew... | Open |
| 680426 | NC | Cleveland County Water: RFQ Five (5) Individual Distribution System Project Upgrades Request for Qualification for Engineering Services. Design, bidding and construction oversight of five (5) individual projects as outli... | Open |
| 680394 | VA | Stafford County: *ADDENDUM 1,2,3,4* Enon Elevated Water Storage Tank Construction... | Open |
| 680384 | GA | Brunswick-Glynn Joint Water & Sewer Commission: Painting of Dunbar Creek Aeration Basin No. 2 Painting located at 601 Palmetto Street, St. Simons Island, Glynn County, GA, 31522, within the St. Simons Island service dist... | Open |
| 680191 | AL | TUSCALOOSA: VA Water Tank Rehabilitation and the general character of said public works project shall consist of the following: Rehabilitation of the VA Water Tank: a hydropillar tank, capacity of 1,000,000 gallons, and... | Open |
| 679871 | MA | Westfield: Installation and Replacement of Sodium Aluminate Tank. The City of Westfield invites sealed bids for Installation and Replacement of Sodium Aluminate Tank.... | Open |
| 679764 | SD | Tea: Construction for the Sheldon Water Tower Project... | Open |
| 679704 | AL | TALLASSEE: Rehabilitation of the Downtown Tank 750,000 Gallon Multi-Leg Water Storage Tank Project ... | Open |
| 679607 | IL | Troy: WWTP Tertiary Filter Rehabilitation ... | Open |
| 679602 | AL | Opelika: WESTSIDE WASTEWATER TREATMENT PLANT IMPROVEMENTS... | Open |
| 679538 | CA | GROVELAND CSD: PHASE 1 WWTP IMPROVEMENTS. The major work consists of improvements to the GCSD WWTP district office roads and sludge drying bed drainage. The time for completion is Eighty (80) working days.... | Open |
| 679512 | NC | Pittsboro: Contract 1 Wastewater Transmission System Improvements The Project consists of the following major items: -Headworks structure consisting of mechanical bar screens with screenings compactors, grit removal ... | Open |
| 679508 | NC | Maysville: Water Treatment Plant Improvements & Distribution System Repairs This project will include the installation of 4", 6" and 10" waterlines within the town limits and repair of various operational units at th... | Open |
| 679431 | WA | Carnation: Booster Station Improvements. Construction of a packaged booster station including electrical and control connections, approximately 75 lineal feet of 8-inch and 12-inch ductile iron water mains including fitt... | Open |
| 679404 | ID | Malad City: Wastewater Treatment Upgrades – Phase 1 Project generally consists of the construction of: an 18-inch gravity sewer main; a new influent submersible lift station; a 10-inch pressure sewer main... | Open |
| 679326 | SD | Martin: 75,000 Gallon Water tower rehabilitation ... | Open |
All sample Water and wastewater treatment, construction, and rehabilitation bids
---