Bid Centerbusiness_center
National Leader in Drilling Bids, Wells, and Monitoring Bids
Helping customers increase their business opportunities is in our DNA. Try us out to see what we can do for your business.
Don't lose out on a job because you missed the RFP.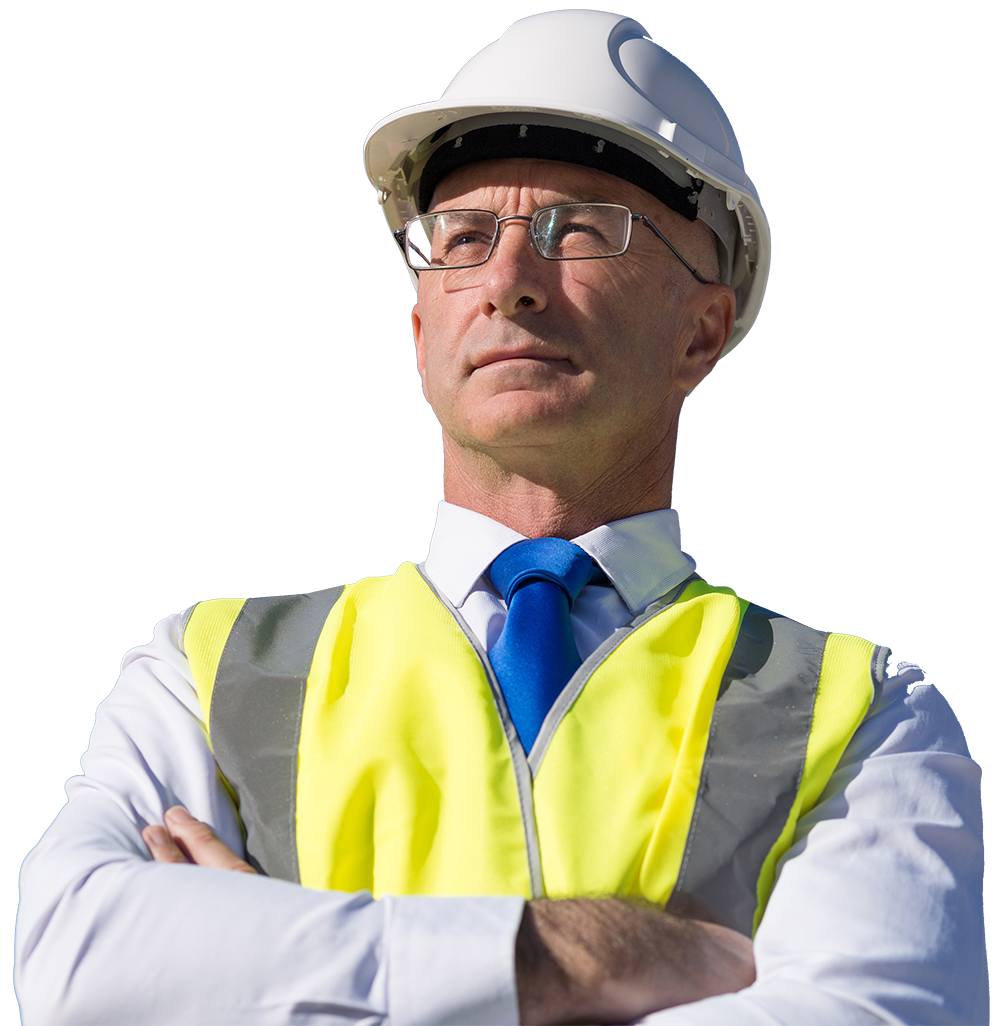 Why Envirobidnet?
One Price for all Services
Our fees are all inclusive, including all services and agencies, no gimmicks and no add-ons! Never "pricing starts at"!
Additional Users are Free
Add as many additional users from your company at no additional cost, and each person gets their own bid profile.
No Charge for Specs
Our Drilling, wells, and monitoring bids are complete. Whenever available, bid specs are provided to you at no additional charge.
Envirobidnet is the Most Comprehensive and Cost Effective Service on the Planet!
30 Day Free Trial
*No Credit Card Required
Snapshot of Sample Drilling, wells, and monitoring Bids
Please note these bids are EXPIRED and are SAMPLE content of what we offer to our paid subscribers
| Bid ID | State | Bid Description | View |
| --- | --- | --- | --- |
| 688301 | WA | Public Utility District No. 1 of Kitsap County: Well Drilling Project, South Bainbridge Well 11. Bids are being asked for provision of all necessary labor, equipment and materials required to drill, construct and test on... | Open |
| 688204 | CA | Hemet: w/ *REVISED DOCS* WELL 12 REPAIRS. Work will primarily consist of removing and reinstalling well equipment, and videoing the well casing; inspecting, servicing, and repairing column pipe, shaft bearings, pump, and... | Open |
| 688061 | CA | Newport Beach: Water Well Rehabilitation Tamura Shallow. The work necessary for the completion of this contract consists of: 1. Mobilization of equipment and personnel to the well site. 2. Disconnecting the piping & el... | Open |
| 687895 | KY | Beattyville: River Crossing Directional Drill... | Open |
| 687573 | CA | Water Replenishment District of Southern California: Well Destruction Program. The Project consists of furnishing all labor, materials, equipment, fuel, tools, transportation, supplies, incidentals, and services required... | Open |
| 687414 | FL | Ocala : (RFQ) Tuscawilla Drainage Well Installation. The City of Ocala requires the services of a licensed water well contractor to provide well drilling services supporting the Tuscawilla drainage well installation pro... | Open |
| 687180 | NJ | Parsippany-Troy Hills : WELL REDEVELOPMENT SERVICES WELLS 13 and 21 ... | Open |
| 687155 | UT | Highland City: Well #4 Replacement The work to be performed consists of furnishing and installing the equipment, facilities, services, and appurtenances thereto as included in the Contract Documents. The Work generally... | Open |
| 687001 | ID | Rexburg: Construction of Production Well #10. The project consists of drilling a municipal drinking water well and pump testing. ... | Open |
| 686951 | IN | Fort Wayne: *ADDENDUM 1* Tamarack & Blum Water Main Replacement Installation of approximately 14,300 LF of 6-inch HDPE and 620 LF of 2-inch HDPE Pipe by Horizontal Directional Drilling, along with associated hydrants... | Open |
| 686811 | CA | Madera Valley Water Co.: Water test well. ... | Open |
| 686810 | CA | KERN COUNTY WATER AGENCY: PIONEER REPLACEMENT RECOVERY WATER WELLS KCWA 38 & 39 (R04 & R01). ... | Open |
| 686722 | CA | Ventura: w/ *ADDENDA 1-2* Rehabilitation of Mound Well No. 1. The well was drilled in 2000 using the reverse circulation rotary drilling method and constructed as shown on Plate 1 – Mound Well No. 1 Record Drawing. The ... | Open |
| 686702 | OR | Tualatin Valley Water District: SW 89th Avenue and SW Spruce Street Water Main Replacement for Tualatin Valley Water District. The proposed work contemplated for the project consists of furnishing required labor, equipme... | Open |
| 686627 | WI | Village of Bristol: East and North Lake George Force Main Replacements, Contract 1-2021, Village of Bristol, WI (Quest Project #8058292) The Project includes the following Work: 5,400 linear feet of 6-inch force main and... | Open |
| 686454 | UT | South Jordan: Sunrise Park Storm Water Dry Well Installation... | Open |
| 686347 | ID | Pocatello: *ADDENDUM 1& 2* DUE DATE EXTENDED Whitman and Hayes Lift Stations Rehabilitating the existing Whitman lift station and constructing the new Hayes lift station. Work includes installing: (1) 72" diameter co... | Open |
| 686239 | SC | Georgetown County Water and Sewer District: North Litchfield Water Rehab FY22. Installation of approximately 6,400 LF of 8", 6" and 2" PVC water line, along with the installation / replacement of approximately 80 taps an... | Open |
| 686171 | AR | Mount Olive Water Association: Southern Madison County Water Main Extensions Project. The Project consists of constructing approximately 50.4 miles of new water mains ranging in size from 2 inches to 6 inches; 4 new ... | Open |
| 686122 | CA | Fresno: Requirements Contract to Rehabilitate Public Water Supply Wells in South Quadrant. The scope of work includes physical and chemical rehabilitation of public water supply wells in the south quadrant of the City of... | Open |
| 686070 | NC | CARY: (RE BID) Aviation Parkway Pump Station/Force Main Improvements, Project No. SW 1176.... | Open |
| 685967 | CA | Weldon Regional Water District: WATER SUPPLY PROJECT DRILLING OF A MUNICIPAL WATER SUPPLY WELL PROJECT WELL NO. 2. The work includes all labor, materials, equipment, and the performance of all operations necessary to dri... | Open |
| 685910 | NE | Lincoln: Well 90-2 Rehabilitation... | Open |
| 685785 | OK | HOLLIS: Water Well No. 6 Improvements 1.00 L.S. Well Testing and Startup 1.00 L.S. Hydrostatic Pressure Testing and Disinfection 1.00 L.S. Erosion Control ... | Open |
| 685714 | NC | Yates Construction Co. Inc. : Project: City of Greensboro – Contract 2019-017 Southern Feeder Water Main Improvements Phase II. Items of work include: Suppliers, Project Sign, Surveying, Photo/Video, Clearing & Grubbing,... | Open |
| 685699 | CA | Orange: Well No. 29 Drilling Project (W-709A). ... | Open |
| 685537 | ID | Clifton: City Park Well Project The Project includes the following Work: Drilling and equipping a 12-inch diameter well for a public water system to an estimated depth of 550 feet below ground surface. The work will... | Open |
| 685519 | TX | TAMU: REHABILITATION OF WATER WELL #6. ... | Open |
| 685433 | WI | Village of Arena: Test Well for Well #2 (Quest Project #8034457) Construction, test pumping, and sampling of a 6-inch diameter rock-walled potable water test well constructed to an overall depth of approximately 400 feet... | Open |
| 685326 | AK | Alaska Native Tribal Health Consortium: *w/Addend#1-2* Wells & Septic Installs - Fairbanks, AK.... | Open |
| 685237 | MT | Flathead County Water District No.1 - Evergreen: RFQ NEW WELLHOUSE AND MAINLINE CONSTRUCTION PROJECT. Professional engineering services to the District for development and preparation of construction drawings and specifi... | Open |
| 685236 | WI | Stevens Point: TEST WELL DRILLING. Drilling one shallow aquifer test well. (Quest #8050806)... | Open |
| 685123 | OR | Cannon Beach: Haystack Lift Station Improvements Project. PROJECT DESCRIPTION Furnish and install approximately 200 lineal feet of new 4" SDR11 HDPE sanitary sewer forcemain. Furnish and install replacement 4" ductile ir... | Open |
| 684960 | MN | Bloomington: Restoration of Municipal Well NO 5. ... | Open |
| 684950 | TX | TxDOT: Horizontal Boring machines with operators ... | Open |
| 684531 | OK | Harrah: WATER & SANITARY SEWER SYSTEM IMPROVEMENTS EXTENSIONS TO SE 29TH ST AND LUTHER ROAD. Quantity Unit Description Section A - SE 29th St. - Luther Rd to Harrah Rd, Including Booster Pump Station 10,275.00 L.F. 12"... | Open |
| 684464 | IN | Fort Wayne: Oakhurst & Bullerman Water Main Replacement The Contractor shall furnish all labor, insurance, equipment, materials and power for the complete performance of the following project, Oakhurst and Bullerma... | Open |
| 684433 | OK | Cherokee Nation: CONVENTIONAL SEPTIC SYSTEM AND WATER SERVICE LINE W/ROAD BORE Perform work under the direction of personnel licensed in the state in which construction is located and where licensing of the trade is reg... | Open |
| 684330 | ID | COEUR D'ALENE: ANNIE WELL PUMP REHABILITATION The scope of this project includes: remove the pump, inspect the well, and rehab or replace the pump bowls, shafts, spider bearing bushings, and other applicable worn pa... | Open |
| 684200 | CA | Riverside: w/ *ADDENDUM 1* 11TH STREET IRRIGATION WELL REPLACEMENT DRILLING AND PIPELINE CONSTRUCTION. The work to be done, in general, shall include furnishing all labor, materials, tools, equipment, and incidentals, un... | Open |
| 683780 | SC | Georgetown County Water and Sewer District: Center Road Water Line Directional Drill... | Open |
| 683662 | TX | Fort Worth: Meadowbrook Water Well Repair for the Golf division in the Park and Recreation Department. ... | Open |
| 683596 | NV | Truckee Meadows Water Authority: Fish Springs Ranch Wells A, B, & E Drainage Improvements. Project makes improvements to three existing wells pump to waste areas. Project repairs drainage scars and mitigates localiz... | Open |
| 683591 | MN | University of Minnesota: Scientific Drilling.09292021 *w/ADDENDUM 1* Scientific Drilling Operations for 2022. **Question Cutoff Date changed from 10/13/2021 03:15:00 PM (CT) to 10/19/2021 03:15:00 PM (CT)** For pr... | Open |
| 683578 | UT | South Jordan: Sunrise Park Storm Water Dry Well Installation. The City of South Jordan Public Works Department is seeking a qualified contractor to retrofit an existing injection well system to updated city standards (a... | Open |
| 683535 | WI | Merrimac: Well No. 2 Test Well Drilling Services... | Open |
| 683529 | CA | FRAZIER PARK PUBLIC UTILITY DISTRICT: WELL NO. 5 REPLACEMENT PROJECT (WELL NO. 7). ... | Open |
| 683462 | UT | Jordan Valley Water Conservancy District (JVWCD): PROFESSIONAL ENGINEERING SERVICES FOR WELL REDEVELOPMENT AND TEST PUMPING FOR THE 8300 S ETIENNE WELL, 2129 E MURRAY HOLLADAY WELL, 987 E 7800 S WELL, & 7618 S 700 E ... | Open |
| 683418 | AZ | Tucson: Equipping Well A-062A located at 3670 W. Hardy, Tucson, AZ 85742. ... | Open |
| 683384 | WI | Richland Center City Utilities: Allison Park Sewer Replacement (Quest Project #8034451) Work also includes approximately 300 lineal feet of sanitary sewer construction by directional drilling. Work includes utility appur... | Open |
| 683286 | NE | Omaha: Johnny Goodman Golf Course Well Replacement... | Open |
| 683226 | CA | WINTON WATER AND SANITARY DISTRICT: w/ *ADDENDUM 1* Construction of Well 18. ... | Open |
| 683096 | TX | Harris: Construction of Water Well at Fritsche Park for Harris County Precinct 4 ... | Open |
| 682999 | OR | McMinnville: HORIZONTAL DIRECTIONAL DRILLING (HDD): SE BORDER LANE, KENT STREET & ESSEX STREET CONDUIT INSTALLATION. Sealed Bids for the services of a professional licensed and bonded horizontal directional drilling (HDD... | Open |
| 682934 | CA | Stockton: w/ *ADDENDUM 1* Progressive Design-Build Services for South Stockton Ground-Water Well Rehabilitation at Well SSS8. The City of Stockton, is requesting proposals from firms or individuals, hereinafter referred ... | Open |
| 682928 | NM | Navajo Nation: CHICHILTAH-VANDERWAGEN WATER SUPPLY WELLS PROJECT Description: Work of the project consists of construction, development and testing of a municipal potable water supply well field, including the construct... | Open |
| 682765 | CA | TUSTIN: BENETA WELL NO. 2 – PHASE I DRILLING PROJECT (CIP NO. 60151). This work shall consist in part of furnishing all labor, materials, tools, equipment and incidentals as required by the plans, specifications and cont... | Open |
| 682425 | TX | TAMUS: REHABILITATION OF WATER WELL #8 ... | Open |
| 682137 | CA | Riverside: w/ *ADDENDA 1-2* WELL REHABILITATION PROJECTS 2021-2022. The work to be done, in general, shall include furnishing all labor, materials, tools, equipment, and incidentals, unless otherwise specified, to rehabi... | Open |
| 682061 | WA | TACOMA : 2021 CATHODIC PROTECTION INSTALLATION: 128TH AND MERIDIAN DEEP WELL AND STRAY CURRENT MITIGATION . Project Scope: Item 1 is the installation of one (1) cathodic protection impressed current systems. The system... | Open |
| 681866 | NC | Yates Construction Co. Inc.: City of Greensboro – Contract 2020-007A Camp Burton Road Basin Utilities Project. Water Main Materials, Clearing and Grubbing, Bore & Jack (Tunneling), Wet Taps, Asphalt Paving, Concrete Flat... | Open |
| 681765 | CA | Sweetwater Authority: Horizontal directional drilling and on-site fusing services to install approximately 380+ LF of 12-inch DR14, Class 305 Fusible C900 PVC water pipe and 72+ LF of 8-inch DR14, Class 305 FPVC water p... | Open |
| 681549 | MS | Hurricane Creek Water Association, Inc.: WELLS & WATER TREATMENT PLANT. Construction of two potable water supply wells in the Upper Wilcox Aquifer and construction of a corrosion control water treatment plant.... | Open |
| 681457 | ID | IDAHO FALLS: WELL 12 REHABILITATION PROJECT The Work consists of the following water infrastructure improvements including: rehabilitation of existing well house that will generally include: demolition of selected e... | Open |
| 681431 | AL | Fairhope: Well No. 11 Development at which time and place they will be publicly opened and read. A summary of the work items is included below: Drill of a pilot bore and logging the lithology to a depth of approximately ... | Open |
| 681025 | MN | University of Minnesota: Rotary-sonic Drilling in Douglas, Grant, Polk, Red Lake, and Scott Counties in Minnesota. For rotary-sonic Drilling in Douglas, Grant, Polk, Red Lake, and Scott Counties in Minnesota for Minn... | Open |
| 680760 | CA | Fresno: Requirements Contract to Rehabilitate Public Water Supply Wells in North Quadrant. The scope of work includes physical and chemical rehabilitation of public water supply wells in the north quadrant of the City of... | Open |
| 680719 | AK | Alaska Native Tribal Health Consortium: Wells & Septic Systems Installations – Wasilla, AK.... | Open |
| 680702 | WI | Lannon Village: Lannon Estates Well Facility Improvements, Contract 1-2020, Village of Lannon, Wisconsin (Quest Project #8018633). Well facility and site improvements, including well pump and motor replacement, process p... | Open |
| 680693 | MN | MN DNR: R2 St Croix Norway Point Well. DNR CONSTRUCTION & SERVICES. The Department of Natural Resources is seeking bids for the drilling of a new 6 inch steel well near Norway Point at St Croix State Park. ... | Open |
| 680189 | WA | College Place: Construction of the City of College Place Well No. 6. The work to be performed includes: Equipping the recently drilled Well No. 6 with a pump, motor, and wellhouse facility. The wellhouse facility wi... | Open |
| 680083 | IL | Galesburg: w/ADDENDUM 1* Installation of Gravel Pack Well #6 for the Galesburg Water Division. Work for this project will include the construction of a new gravel pack well and all related items as per the specifications... | Open |
| 680016 | IL | KISHWAUKEE WATER RECLAMATION DISTRICT VILLAGE OF MALTA & KISHWAUKEE COLLEGE: SANITARY SERVICE EXTENSION; Fischer Excavating is seeking qualified DBE, MBE, and WBE businesses for subcontracting opportunities in the follo... | Open |
| 679928 | NC | CHOWAN CO: MEXICO ROAD WATER MAIN RELOCATION. The Project consists of constructing approximately 400 linear feet of directionally drilled 6" Fusible C900 PVC piping, connecting each end of the bore with 130 linear feet o... | Open |
| 679921 | WI | FOND DU LAC: WELL REHABILITATION 2021. (QUEST #7984666) ... | Open |
| 679866 | IN | New Chicago: 2021 Water Improvements Project. The Project consists of installing new replacement water mains along North Lake Avenue and in the Nob Hill Subdivision by directional drilling and open cut methods. ... | Open |
| 679765 | SD | State of SD: DANR - Plugging The Wulf 1 Disposal Well ... | Open |
| 679400 | ID | Hillsdale Estates: Well 5 Facility and System Communications and Controls Upgrades Project. The Project includes the construction of the structural, mechanical, electrical, and controls associated with a new well hous... | Open |
| 679249 | IN | Columbus City Utilities: CR 175 Water Main Extension, Contract 4-2021, Columbus City Utilities (Quest Project #7988528) The installation of approximately 2,000 linear feet of ductile iron pipe and 300 feet of directiona... | Open |
| 679056 | WA | Public Utility District No. 1 of Chelan County: Unit Price Directional Drilling Utility Installation ... | Open |
All sample Drilling, wells, and monitoring bids
---