National Leader for Green Energy Bids
We've got the tools your business needs to grow. Give us a try, we're sure you'll like us.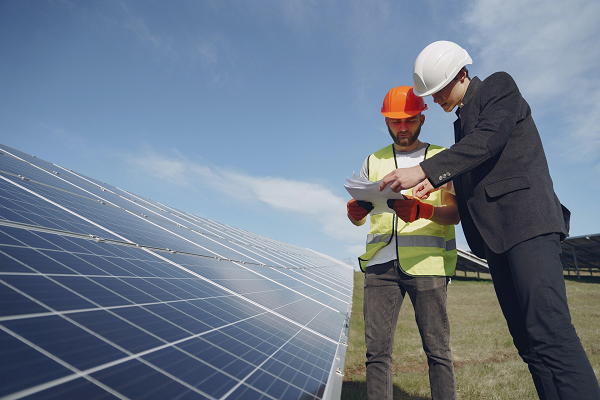 Don't lose out on a job because you missed the RFP.
Staying on top of all the bids at all the sources is time-consuming. Unless you're on top of it, you can easily miss a bid and lose out on business without even knowing it. Green Energy Bids are just a matter of opening your email in the morning.
Lost opportunities are costing you business.
We gather all the Green Energy Bids in your state and across the country so you don't have to.
Daily Email Notifications
Get notified by email whenever a job matching your specific criteria has been added to our database. Connect to Green Energy bids instantly.
Search Active Bids Online
Search our database 24 hours a day to find more bids. Our nationwide database is comprehensive and user-friendly.
No Charge for Specs
Our bids are complete. Whenever available, bid specifications, addenda, and documentation are provided to you at no additional cost.
Unlimited Users at No Added Cost
Add as many additional users from your company at no additional cost. Each person gets their own bid profile.
This is our Specialty
We don't just include the environmental industry, we specialize in it. Our team has decades of experience to provide you the best-fit opportunities.
How to Get Started
Signing up is easy. Just select the types of bids you would like, and the states where you do business. We'll do the rest. Get started today! No credit card required for free trials!
Start 30 Day Free Trial
Sign Up
Set up your bid profile and preferences.
Receive Bid Requests
Emails come to your inbox four times daily with opportunities matching your profile.
Enjoy New Opportunities
Grow your business fast by letting us find you the best jobs available.
Make the Most of our Service with our Free Platform Features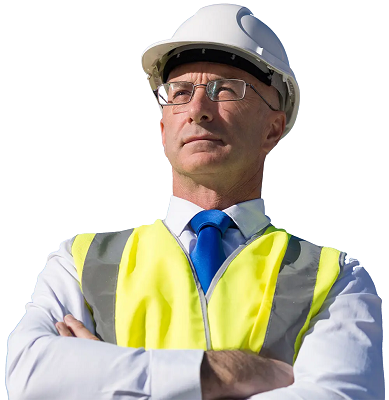 Bid Bookmarks
Easily bookmark bids you don't want to lose track of. Retrieve them later through your custom bookmarks dashboard.
Bid Reminders
Never forget about another opportunity - select a date and we'll automatically remind you about specific bids.
Saved Searches
Always using the same search criteria? Save time by entering it once, then running that search in the future with just one click.
Bid Tracking System
Easily manage all the bids your company is involved in, and add your own notes and labels. Easily collaborate across your team.
Start 30 Day Free Trial
Sample Green Energy Bids
Please note these bids are EXPIRED and are SAMPLE content of what we offer to our paid subscribers
| State | Bid Description | View |
| --- | --- | --- |
| CT | Manchester: *Addenda 1-7* Phase 1 of 4 Bowers Elementary School Renovation Project 141 Princeton Street Manchester, Connecticut project #077-0239. The Owner, Town of Manchester, has contracted with O&G Industries to serv... | Open |
| PA | Chester County Solid Waste Authority (CCSWA): N/A *w/ADDENDA 1 & 2* Beneficial Use of LFG. To develop, construct and implement a project for the beneficial use of landfill gas (LFG) generated at the Lanchester Landfi... | Open |
| NC | New Hanover County: Landfill Gas-to-Energy Development Project for the New Hanover County Secure Landfill 5210 U.S. Highway 421 North; Wilmington, NC 28401. New Hanover County is soliciting responses from suitably qualif... | Open |
| CA | CARMEL-BY-THE-SEA: (RFQ) Consultants to provide the professional services listed below for the term, July 1, 2022 through June 30, 2025, to facilitate the City's Capital Improvement Program and support a variety of munic... | Open |
| CA | San Bernardino County TA: w/ *ADDENDA 1-7* Arrow Maintenance Facility (AMF) Hydrogen Fuel Upgrade Project: Hydrogen Fuel System (HFS). SBCTA intends to implement a new HFS to support integration of a ZEMU rail vehicle (w... | Open |
| IN | Evansville Water and Sewer Utility: New Water Treatment Plant (U1032). The general scope of this guaranteed savings contract project is to provide a surface water treatment plant (WTP) with a rated capacity of 50 mill... | Open |
| NJ | MONMOUTH COUNTY: *Clarification 1* DEVELOPMENT OF A LANDFILL GAS TO RENEWABLE NATURAL GAS PROJECT AT THE MONMOUTH COUNTY RECLAMATION CENTER... | Open |
| CA | South Pasadena: w/ *NEW DUE DATE* (RFQ) Public Works On-Call Professional Services (FY 22-23). The City of South Pasadena, Public Works Department is seeking proposals from qualified professional services firms experienc... | Open |
| TX | Corpus Christi : Landfill Gas to Energy. The City is seeking proposals from firms interested and qualified to develop and implement a Landfill Gas to Energy project at the City's Cefe Vlanezuela Landfill. ... | Open |
| NJ | Newark: Professional Engineering Services for Green Infrastructure Program Management, Design and Construction Administration ... | Open |
| OH | Ohio Turnpike and Infrastructure Commission: *ADDENDA 1-3* SOLAR ENERGY DEVELOPMENT PROJECT. **DUE DATE EXTENDED, DOCS ADDED**... | Open |
| AZ | Navajo Tribal Utility Authority: Qualified Solar Generation contractors to Design & Build a minimum output of 200 MW Photovoltaic (PV) Solar Generation Facility in Cameron, AZ. ... | Open |
| NC | Durham: *ADDENDUM 1* RFQ MASTER PLANNING FOR BIOSOLIDS TREATMENT AND RENEWABLE ENERGY IMPROVEMENTS... | Open |
| NJ | Mendham Township Board of Education: ESCO SERVICES. Notice is hereby given that The Board of Education of the Township of Mendham in the County of Morris, New Jersey (the "Board") is seeking Proposals from qualified Ene... | Open |
| FL | Winter Park: *Addendum 1* City of Winter Park`s Roadmap to Renewable Resources -100% Renewable Energy Initiative. The purpose of this Request for Proposals is to enable the City to evaluate a detailed proposal from a se... | Open |
| PA | Delaware Township: Solar array. The contractor will provide materials, labor, design, engineering, interconnection assistance, permits and inspections for the installation of a 15.795kWh Photovoltaic Solar Array prod... | Open |
| RI | Providence : *Addendum 1* PCTA Solar & Battery Storage Engineering Study. The City of Providence ("City") is soliciting proposals for an engineering study in support of a solar + battery storage project at The Providence... | Open |
| KY | Green County Board of Education: Guaranteed Energy Savings Project ... | Open |
| MD | MD Environmental Service: *ADDENDA 1-2* Solar Panel Installations for Maryland State Parks. The Maryland Environmental Service (Service or MES) is issuing this Request for Proposals (RFP) in partnership with Maryland Sta... | Open |
| CA | Clovis: Low-NOx Flare at the Clovis Landfill. The work consists of the provision of a low emission landfill gas (LFG) enclosed flare, and blower skid (System) for the future installment at the City of Clovis Landfill (La... | Open |
| FL | Lake Worth Beach: Lake Worth Beach In-Community Solar Power Program. The City of Lake Worth Beach, Florida, is requesting proposals from qualified entities to provide In Community Solar program that will install visibly-... | Open |
| PA | Springfield Township: (RFQ) Energy Conservation Measures through a Guaranteed Energy Savings Contract. ... | Open |
| IN | New Haven Public Works: Solar Array This project will consist of solar array procurement and installation at the City of New Haven Public Works Department building located at 2201 Summit Street, New Haven, IN 46774... | Open |
| NJ | COUNTY OF OCEAN: Energy Consulting Services ... | Open |
| MA | Salem: (RFQ) *Addenda 1-2* Comprehensive Energy Management Services. The City intends this Project to include a comprehensive range of energy management and Infrastructure solutions and services including the design and ... | Open |
| CA | Victor Valley Transit Authority: w/ *ADDENDUM 1* (RFQ) Hydrogen Project Consultant. VVTA is seeking quotes form qualified consultants who have technical expertise with the construction of Hydrogen Fueling Stations. **DUE... | Open |
| KY | Warren: Guaranteed Energy Savings Contract ... | Open |
| ME | DAFS: *Update* Maine Offshore Wind Research Consortium Planning. The State of Maine is seeking proposals for science-based consultant services to advise the Governor's Energy Office and other state agency partners in eff... | Open |
| IN | Indianapolis-Marion County Public Library: *ADDENDUM 1 & 2 * Solar Photovoltaic System Glendale Branch Replacement Project ... | Open |
| CA | Riverside County: (RFQ) LANDFILL GAS BENEFICIAL USE PROJECT FOR BADLANDS AND LAMB CANYON LANDFILLS. The County of Riverside Purchasing Department on behalf of the Riverside County Department of Waste Resources is offerin... | Open |
| NJ | NJ TRANSIT : ZERO EMISSION BUS SYSTEM DESIGN AND INVESTMENT PLANNING STUDY. New Jersey Transit Corporation (NJ TRANSIT) is requesting proposals from qualified professional firms to conduct a Zero Emission Bus System Desi... | Open |
| WA | WA Department of Commerce : *FINAL UPDATE* Pilot Program for Climate Change Element. Department of Commerce (COMMERCE) seeks a consultant to provide direct assistance to communities to draft model climate change element... | Open |
| CT | Stratford Housing Authority: (RFQ) *Update* Green Capital Needs Assessment (GCNA) for the Authority's properties. Firm to conduct a Green Capital Needs Assessment (GCNA) for the Authority's properties. The GCNA must be ... | Open |
| MN | Minneapolis: Green Zone Initiative Evaluation The City of Minneapolis (hereinafter referred to as the City) makes this Request for Proposals (hereinafter referred to as the RFP) in order to select a qualified Consulti... | Open |
| FL | Boca Raton: *Addendum 1* Reclaimed Water Disinfection and Compliance Upgrade . The work (project) includes furnishing all labor, materials, equipment, services, and incidentals for the construction of a new compliance ... | Open |
| CT | Naugatuck: *Addendum 1* Solar Photovoltaic Systems. Advanced Energy Efficiencies, LLC on Behalf of the Borough of Naugatuck are seeking proposals from solar installers/ Engineering Procurement Contractor (EPC) companies ... | Open |
| CA | CA Dept of Water Resources: (RFQ) Energy and Engineering Services. The Department of Water Resources (DWR), Division of State Water Project (SWP) Power and Risk Office (PARO), invites qualified firms with extensive backg... | Open |
| CA | CA Energy Resources Conservation: w/ *ADDENDUM 1* Northern California & Southern Oregon Mission Compatibility and Transmission Infrastructure Assessment Project. This Request for Proposals is intended to assist Californi... | Open |
| CT | CT Dept Energy & Environmental Protection: Hydrogen and Zero Carbon Electricity Procurement. The State of Connecticut, Department of Energy and Environmental Protection (DEEP) is seeking proposals to provide consulting s... | Open |
| CA | Salinas: w/ *REVISED RFP* Green City Master Plan. Develop a "Green Streets" Master Plan, prepare five (30%) concept designs, develop an ACP program, provide standard details for GSI. Small amounts of rain throughout a wa... | Open |
menu
Your free trial is a few clicks away
Envirobidnet posts hundreds of Green Energy bids! Sign up for a 30-Day no-obligation free trial, no credit card required.
x Close