Bid Centerbusiness_center
Your Resource for all Brownfields-Related Bids
Our customers know the value of our comprehensive services, see for yourself with a 30 day free trial and obtain all brownfield opportunities in your area.
Don't lose out on a job because you missed the RFP.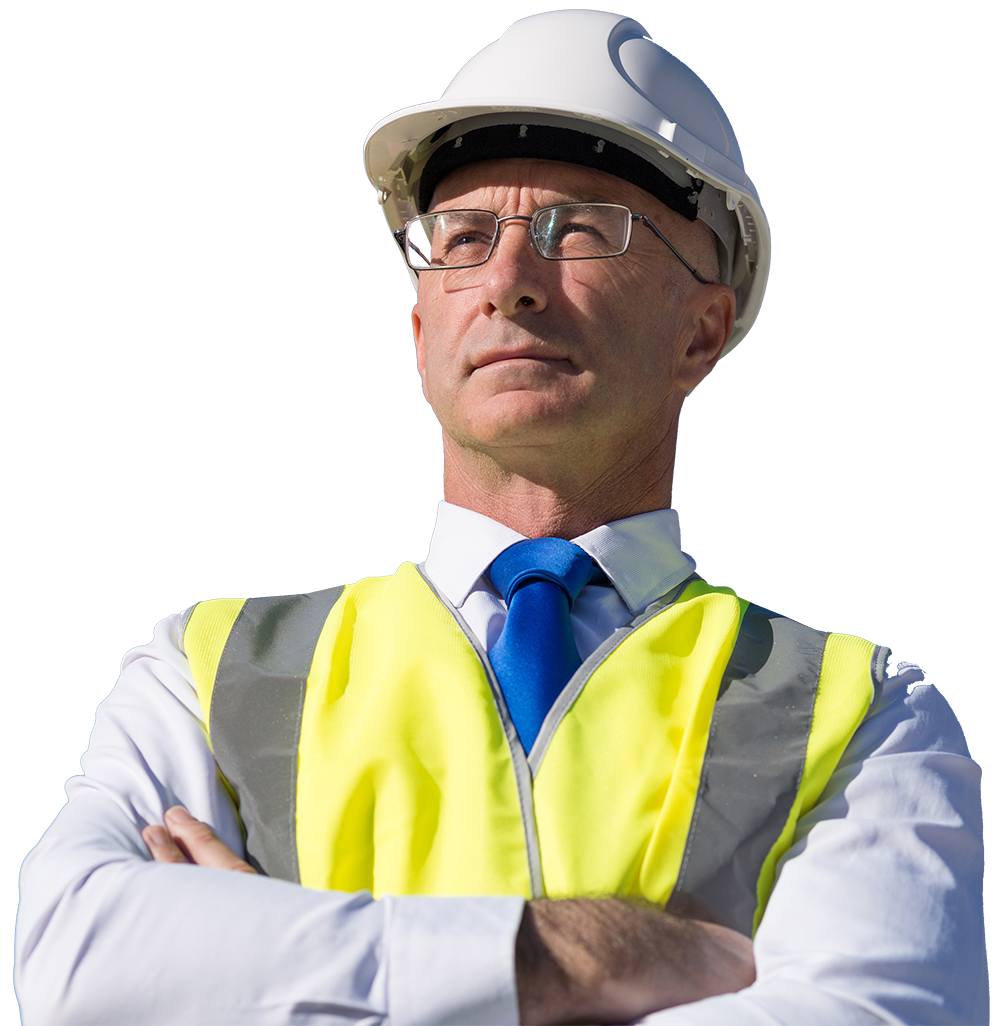 Why Envirobidnet?
One Price for all Services
Our fees are all inclusive, including all services and agencies, no gimmicks and no add-ons! Never "pricing starts at"!
Additional Users are Free
Add as many additional users from your company at no additional cost, and each person gets their own bid profile.
No Charge for Specs
Our All brownfields-related work bids are complete. Whenever available, bid specs are provided to you at no additional charge.
Envirobidnet is the Most Comprehensive and Cost Effective Service on the Planet!
30 Day Free Trial
*No Credit Card Required
Snapshot of Sample All brownfields-related work Bids
Please note these bids are EXPIRED and are SAMPLE content of what we offer to our paid subscribers
| Bid ID | State | Bid Description | View |
| --- | --- | --- | --- |
| 682212 | SC | Newberry: RFQ Professional Consulting Services for Brownfields Assesment Project... | Open |
| 680465 | UT | HELPER CITY: ENVIRONMENTAL SITE ASSESSMENTS (ESAS) Helper City is seeking a qualified environmental consulting and/or planning firm to provide assistance with: (a) securing United States Environmental Protection Agency ... | Open |
| 677231 | ME | Washington County Development Authority: (RFQ) Cutler Base Recreation Building Clean-up Project. The Washington County Development Authority, Cutler, ME was awarded a Cleanup Grant to clean up the Former Navy Recreati... | Open |
| 676686 | VT | Chittenden County Regional Planning : (RFQ) Brownfields Assessment Environmental Consulting Services. CCRPC is issuing this Request for Qualifications with the intent of selecting several qualified environmental consulta... | Open |
| 674300 | IA | DUBUQUE: (RFQ) EPA Brownfields Multipurpose Grant Project. Professional consultants to manage and implement an $800,000 Brownfields Multipurpose Grant from the United States Environmental Protection Agency (EPA). Sin... | Open |
| 682926 | WV | Bluefield WV Economic Development Authority: (RFQ/RFP) Consulting engineering firms interested in providing advice and services for the Downtown Redevelopment Project to include but not limited to the 300-400 Federal Str... | Open |
| 683465 | VA | Petersburg: Professional Environmental & Engineering Services for brownfields... | Open |
| 682469 | SC | Great Falls: Brownfields Cleanup Grant. Three-year contract, to be amended as needed, to provide grant writing, consulting, environmental, and engineering services in support of its FY22 EPA brownfields cleanup grant app... | Open |
| 679192 | ND | McKenzie County: (RFQ) Environmental consulting and/or planning firm to provide assistance with: (a) securing United States Environmental Protection Agency (EPA) grants and potentially other federal or state grants for t... | Open |
| 681812 | VT | Addison County Regional Planning Commission: (RFQ) Addison County Brownfield Assessment. Qualified environmental consulting and/or planning firm to provide assistance with: (a) securing United States Environmental Protec... | Open |
| 681211 | GA | Albany: (RFQ) Environmental and engineering consulting services related to the execution of the work funded by the City's FY2021 EPA Community-wide Brownfield Assessment Grant... | Open |
| 678611 | SC | Jonesville: Catawba Regional Council of Governments: Permitting Services for Wellington Mill Brownfield Clearance. The Town of Jonesville in Union County, SC, is soliciting proposals from qualified and experienced Stor... | Open |
| 678445 | CA | CA Dept. Toxic Substances Control: Brownfield Technical Assistance Provider. The Department of Toxic Substances Control (DTSC) is soliciting bids from qualified bidders who have the ability to provide specialized technic... | Open |
| 677593 | SC | Catawba Regional Council of Governments: RFQ Brownfields Assessment Project. Provide environmental and consulting services to CRCOG in support of its brownfields program for a contract period of up to three years.... | Open |
| 675017 | SC | Columbia Development Corporation RFQ for Professional Environmental Consulting Services for EPA Brownfields Asessment Project. The Columbia Development Corporation is requesting qualification statements (RFQ) from exper... | Open |
| 688138 | NJ | SALEM : 2022 ANNUAL PROFESSIONAL SERVICES for the upcoming calendar year beginning January 1, 2022 and ending December 31, 2022: Municipal Engineer (including providing engineering services such as preparing plans, spec... | Open |
| 686544 | MA | New Bedford: *Addenda 1-2* Brownfield Grant On-Call Owner's Project Manager (OPM) Services... | Open |
| 684173 | ME | South Portland Housing Development Corporation (SPHDC): Qualified Environmental Professionals for Environmental Cleanup.The South Portland Housing Development Corporation (SPHDC) is requesting proposals (RFP) from Quali... | Open |
| 684088 | SC | Mauldin: RFQ Professional Environmental Consulting Services for Brownfield Environmental Site Assessment and Related Activities. ... | Open |
| 682719 | IN | Bloomington: (RFQ) Environmental Consultant Services for Environmental Site Assessment and Related Activities Funded by the United States Environmental Protection Agency Community-Wide Brownfield Assessment Grant Qua... | Open |
| 681231 | IL | PEORIA: REBUILD CONSULTANT. The City of Peoria Community Development Department is requesting that qualified consultants submit a request for proposals pertaining to, Project Planning, Site Work Management , Grant Du... | Open |
| 680055 | OR | Confederated Tribes of Grand Ronde: Environmental consulting services for the Former Blue Heron Paper Mill site. The Tribe is seeking Environmental Consulting services for successful implementation of EPA Multipurpose Gr... | Open |
| 679580 | MA | New Bedford: *Addenda1-2* Brownfield Grant Fiscal Management Services. The City of New Bedford Purchasing Department, in conjunction with the Department of Environmental Stewardship, is seeking proposals from qualified a... | Open |
| 678288 | CO | Craig: Brownfield Assessment Grant Program. The City of Craig is soliciting statements of qualifications and experience from interested parties to provide environmental and engineering consulting services and assist the ... | Open |
| 673014 | NH | Somersworth: Brownfields Engineering Consulting Services. The City of Somersworth, New Hampshire is requesting proposals from qualified engineers to provide professional review and technical support for a Brownfields cle... | Open |
| 672960 | OR | OR DEQ: Project Support for Armstrong World Industries Site. The State of Oregon, acting by and through the Department of Environmental Quality (DEQ), is requesting written proposals from consultants with national expert... | Open |
| 681432 | AL | Tuskegee: (RFQ) Environmental firm to conduct Brownfields assessments and cleanup planning under this grant. The City of Tuskegee is seeking a firm with extensive experience for conducting environmental assessments and c... | Open |
| 680395 | VA | Russell County: Professional Consulting Services... | Open |
| 679440 | NH | Jaffrey: Community Wide Brownfields Assessment. The Town of Jaffrey is soliciting proposals from contractors with the proven expertise in environmental site and risk assessment, management plans, quality assurance projec... | Open |
| 679314 | GA | River Valley Regional Commission: Assessment of a targeted Brownfields area through a Brownfields Coalition Assessment Grant awarded by the Environmental Protection Agency (EPA). The selected firm must be qualified to co... | Open |
| 672844 | ID | Pocatello: Environmental consulting and/or planning firm. To provide assistance with securing United States Environmental Protection Agency (U.S. EPA) grant funding for the assessment of brownfields properties within ... | Open |
| 686073 | SC | Florence: RFQ PROFESSIONAL CONSULTING SERVICES BROWNFIELDS ASSESSMENT PROJECT... | Open |
| 673481 | CA | Los Angeles: Phase II Environmental Site Assessment - 103rd & Wilmington (TOS BF-02A). The LASAN Brownfields Program is soliciting a qualified consultant firm to prepare a Phase II ESA to investigate the subsurface envi... | Open |
| 684646 | AR | Western Arkansas Planning and Development District (WAPDD): (RFQ) Environmental assessment and planning. For services that will be funded through a U.S. EPA Brownfields Assessment Grant. WAPDD is seeking qualificatio... | Open |
| 681271 | NC | Fayetteville: *ADDENDUM 1* RFQ PROFESSIONAL CONSULTING SERVICES. Brownfield's Initiative. Provide environmental and engineering consulting services on a task order basis for the City's new Brownfields program over a five... | Open |
| 673126 | SC | AIKEN: RFQ for Brownfield Services. Professional Environmental Consulting Services. Qualified environmental consulting firm to provide assistance with the recently awarded United States Environmental Protection Agency (U... | Open |
| 686467 | WV | Kanawha County Commission: (RFQ) ENGINEERING SERVICES. The Kanawha County Commission (KCC) is accepting Expression of Interest and Statements of Qualifications from qualified engineering consulting firms detailing the fi... | Open |
| 680948 | FL | New Smyrna Beach: (RFQ ) *Addendum 1* Professional Consultant Services for a Brownfields Community-Wide Coalition Assessment Grant (CCNA). City of New Smyrna Beach, Florida (the City) is requesting qualifications from q... | Open |
| 673506 | FL | Lake Wales: (RFQ) *Addendum 1* Brownfields Consulting Services. The City of Lake Wales, Florida is seeking professional consulting services from qualified firms or individuals to assist in the preparation of EPA Brownfie... | Open |
| 685656 | WV | Boone County: Environmental Consulting Services Former Lyon Oil Property, 10 Avenue C, Madison, WV. Project Background The Boone County Community Development Corporation (BCCDC) is the current owner of the former Lyon Oi... | Open |
| 680066 | CT | Portland: Brownfield Remediation 222, 230, and 248 Brownstone Ave Portland, Connecticut. In general, the work consists of excavation and off-site disposal of approximately 6,000 cubic yards of contaminated soil, placeme... | Open |
| 683796 | CT | New Britain: Environmental Consulting Services 2021-2022 Community-Wide Brownfields Assessment Project. The City of New Britain is seeking to retain a consultant to provide environmental and engineering services related ... | Open |
| 672830 | FL | Clay County: (RFQ) Clay County Brownfield Program... | Open |
| 673487 | WI | Washington Co: *ADDENDUM 1-4* RFQ Qualified Environmental Professional US EPA and County Funded Brownfield Services. Sealed qualification responses are invited from qualified environmental professional (QEP) consulting f... | Open |
| 684824 | NJ | Plainfield : 2022 Professional Services for the following: ENVIRONMENTAL ENGINEERING AND CONSULTING SERVICES TO PERFORM ENVIRONMENTAL INVESTIGATION AND REMEDIATION ON SELECTED BROWNFIELDS ENVIRONMENTAL MANAGEMENT CONSULT... | Open |
| 670403 | NJ | Cooper's Ferry Partnership: North Camden Community-wide Brownfields Assessments Project. Notice is hereby given that Cooper's Ferry Partnership is requesting proposals for Environmental Consultant Services for the North ... | Open |
| 685985 | PA | Municipality of Norristown: Environmental Consultant Community-Wide Brownfield Assessment. Environmental consultant with the capacity to conduct and prepare Phase I and Phase II Assessments, Remedial Action Plans, Qu... | Open |
All sample All brownfields-related work bids
---