Bid Centerbusiness_center
Soil and Groundwater Cleanup Bids, Roadway Cleanup Bids Nationwide
Our team helps our valued customers increase their business daily. Let us do the same for you. Bids are timely and complete with a 30 day free trial.
Don't lose out on a job because you missed the RFP.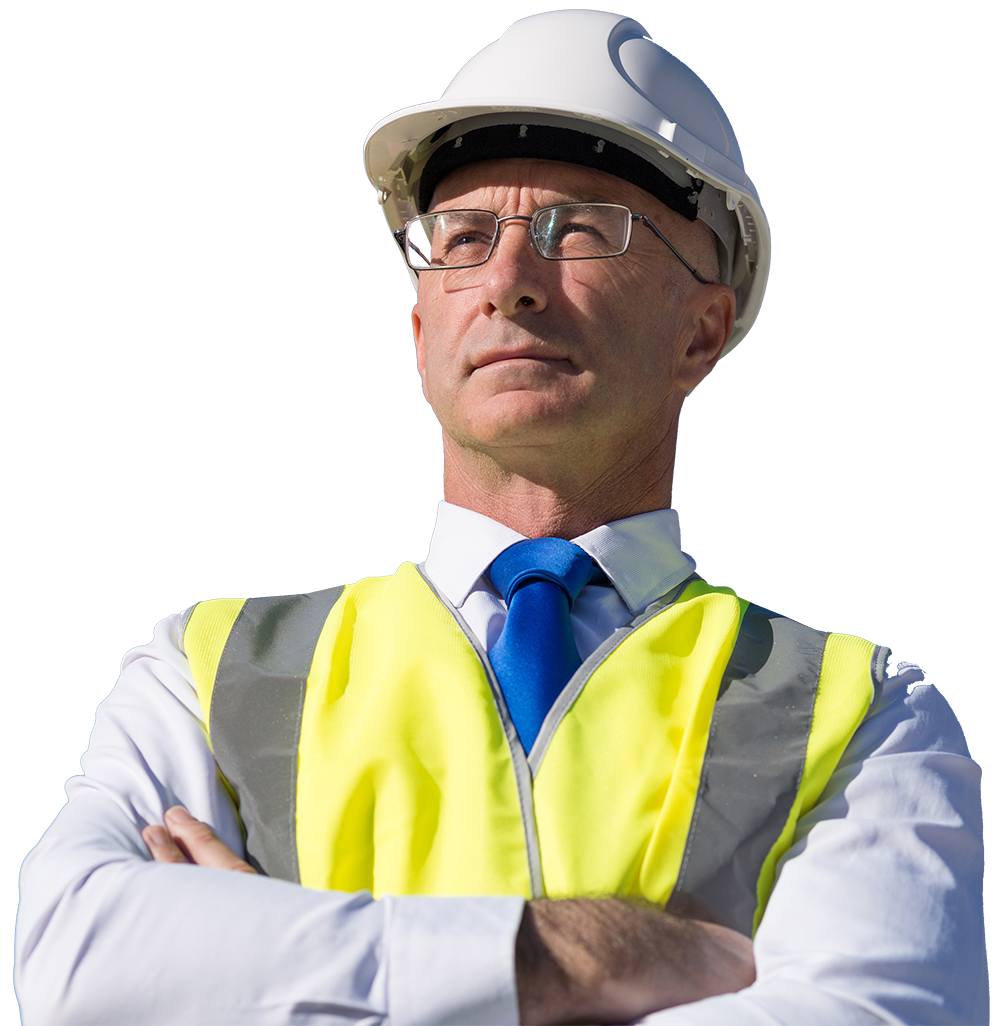 Why Envirobidnet?
One Price for all Services
Our fees are all inclusive, including all services and agencies, no gimmicks and no add-ons! Never "pricing starts at"!
Additional Users are Free
Add as many additional users from your company at no additional cost, and each person gets their own bid profile.
No Charge for Specs
Our Soil and groundwater, roadway cleanup bids bids are complete. Whenever available, bid specs are provided to you at no additional charge.
Envirobidnet is the Most Comprehensive and Cost Effective Service on the Planet!
30 Day Free Trial
*No Credit Card Required
Snapshot of Sample Soil and groundwater, roadway cleanup bids Bids
Please note these bids are EXPIRED and are SAMPLE content of what we offer to our paid subscribers
| Bid ID | State | Bid Description | View |
| --- | --- | --- | --- |
| 682619 | WI | Chippewa County (LCFM): Nonpoint pollution control project for Klisiewicz Farms (Stanley, WI). The construction project includes: closure of an earthen waste storage facility and construction of a concrete waste storage... | Open |
| 682490 | CA | CALTRANS: w/ *ADDENDUM 1* Unsheltered Resident Encampment Site Waste Removal and Cleanup services in Riverside County. The purpose of this agreement is to set forth the terms and conditions under which each Contractor a... | Open |
| 681133 | CA | CA Dept of Food & Ag: w/ *ADDENDA 1-2* Huanglongbing Infected Citrus Tree Removal, San Diego County. The primary threat to California's citrus trees, both commercial and residential, is a deadly disease known as Huanglon... | Open |
| 680917 | CA | CALTRANS: w/ *ADDENDA 1-3* Unsheltered Resident Encampment Clean Up in Los Angeles County -Metro Region. Bidder must have at time of bid submittal and for the duration of this Agreement a current and valid: A. Contracto... | Open |
| 679811 | NJ | Randolph : Disposal/Recycling of Municipal Road Wastes for MORRIS COUNTY COOPERATIVE PRICING COUNCIL (6MOCCP) ... | Open |
| 679765 | SD | State of SD: DANR - Plugging The Wulf 1 Disposal Well ... | Open |
| 679719 | OR | TriMet: EMERGENCY BIOHAZARD CLEANUP AND REMOVAL OF ILLEGAL CAMPSITES ON TRIMET PROPERTY.... | Open |
| 679094 | PA | PennDOT: (E05204) (SOI/LOI) Design and Misc Services, Shared Ride and Community Transportation. The Department of Transportation will retain an engineering firm for (1) open-end agreement for the services indicated b... | Open |
| 677685 | TX | Jasper: TPWD, Refuse and Trash Collection, Removal, and Disposal Services for Martin Dies Jr. State Park located at 634 Park Road 48 S., Jasper, Texas 75951. ... | Open |
| 676482 | PA | PennDOT: (E05187) (SOI/LOI) Construction Management, Districtwide CM Agreement. The Department of Transportation will retain a consultant firm for (1) open-end agreement for the services indicated below on various pr... | Open |
| 676130 | MN | Riley-Purgatory-Bluff Creek Watershed District: Rice Marsh Lake Water Quality Treatment Project in Chanhassen. The Rice Marsh Lake Water Quality Treatment Project consists of providing all labor, materials, equipment, an... | Open |
| 674527 | NJ | NEW JERSEY TURNPIKE AUTHORITY : TIRE AND RUBBER DEBRIS REMOVAL ... | Open |
| 673168 | UT | Salt Lake County: * ADDENDUM 1* UPD Firearms Range Sand Traps Re-bid located at 5201 East I-80 Freeway, Salt Lake City, Utah for remodel of a portion of the existing Sand Traps and associated foundations, and railroad ti... | Open |
| 672481 | NC | Wake Co: Roadside Litter Pick Up... | Open |
| 671742 | CA | CALTRANS: Litter and Debris Removal in San Diego County. Contractor shall provide all labor, materials, supplies, tools, equipment, travel, and incidentals necessary to provide mission-critical litter and debris removal ... | Open |
| 671685 | FL | DeBary: *Addendum 1* Disaster Debris Removal and Recovery Services. The City of DeBary is hereby soliciting proposals from qualified and experienced firms to provide Disaster Debris Removal and Recovery Services prior to... | Open |
| 686991 | PA | PennDOT: (E05236) (SOI/LOI) Design and Misc Services, District 12 General Design Open End 2021 - 1. The Department of Transportation will retain an engineering firm for (1) open-end agreement for the services indicat... | Open |
| 686774 | IN | VanBibber lake Conservancy District: Scavenger and refuse collector. The Conservancy District is looking for one collector for the community. ... | Open |
| 686665 | AZ | Arizona State Procurement Office: Litter Pick up and Disposal Services for the Arizona State Land Department. ... | Open |
| 685678 | PA | PennDOT: (E05246) (SOI/LOI) Design and Misc Services, Statewide NBIS including PennDOT/AASHTO Element Bridge Safety Inspection. The Department of Transportation will retain a consultant firm for (1) open-end agreemen... | Open |
| 685677 | PA | PennDOT: (E05229) (SOI/LOI) Design and Misc Services, BOPD Engineering and Environmental Open End $5M. The Department of Transportation will retain a consultant firm for (1) open-end agreement for the services indica... | Open |
| 685676 | PA | PennDOT: (E05228) (SOI/LOI) Design and Misc Services, BOPD Engineering and Environmental Open End $5M. The Department of Transportation will retain a consultant firm for (1) open-end agreement for the services indica... | Open |
| 685675 | PA | PennDOT: (E05227) (SOI/LOI) Design and Misc Services, BOPD Engineering and Environmental Open End $5M. The Department of Transportation will retain a consultant firm for (1) open-end agreement for the services indica... | Open |
| 685574 | PA | PennDOT: (E05131) (SOI/LOI) Design and Misc Services, $2 Million Open End for Engineering, Environmental and Review Services. The Department of Transportation will retain an engineering firm for (1) open-end agreemen... | Open |
| 684626 | CA | CALTRANS: Unsheltered Resident Encampment Hazardous Waste Cleanup and Disposal Services in Alpine, Amador, Mariposa, Merced, San Joaquin, Stanislaus, and Tuolumne Counties. ... | Open |
| 683705 | KS | Manhattan: w/ *ADDENDUM 1* KANSAS RIVER FLOOD PROTECTION PROJECT WELL #18 ABANDONMENT. ... | Open |
| 682491 | CA | CALTRANS: w/ *ADDENDUM 1* Unsheltered Resident Encampment Site Waste Removal and Cleanup services in San Bernardino County. The purpose of this agreement is to set forth the terms and conditions under which each Contract... | Open |
| 682071 | CA | Sonoma Valley County Sanitation District: Habitat restoration and revegetation services for the Sonoma Valley County Sanitation Sewer Trunk Main Replacement Project.... | Open |
| 681372 | CA | SAN BERNARDINO VALLEY MWD: (RFQ) UPPER SANTA ANA RIVER TRIBUTARY STREAM RESTORATION PROJECTS. Contractor shall furnish all labor, equipment, and materials to construct nearly 8,000 ft of new or enhanced creek channels an... | Open |
| 681307 | NJ | Willingboro : Trash and debris removal services for vacant and occupied residential and commercial properties that have been cited for violations regarding the removal of trash and debris located on said properties. Unl... | Open |
| 681022 | PA | PennDOT: (E05128) (SOI/LOI) Design and Misc Services, Engineering and Environmental Open End for Department and/or local agency projects. The Department of Transportation will retain a consultant firm for (1) open-en... | Open |
| 681021 | PA | PennDOT: (E05129) (SOI/LOI) Design and Misc Services, Engineering and Environmental Open End for Department and/or local agency projects. The Department of Transportation will retain a consultant firm for (1) open-en... | Open |
| 680667 | CA | Sonoma County: w/ *ADDENDUM 1* BOYES BLVD BRIDGE MITIGATION PLANTING & MONITORING. Professional firm experienced in ecological restoration to provide native mitigation planting; plant establishment work; replanting; wate... | Open |
| 679905 | MN | State of Minnesota: Hegg Lake WMA - Wetland Restorations. To restoring wetlands at Hegg Lake Wildlife Management Area in Douglas County. ... | Open |
| 679083 | MS | Mississippi Department of Environmental Quality ("MDEQ"): (RFx3160004464/MDEQIFB08122021 (Oil)) *w/ADDENDUM 1* Emergency Response and Cleanup Activities (Oil). Emergency Response and Cleanup Activities involving Oil... | Open |
| 678620 | SC | Chesterfield Co: Federal Disaster Assistance Program Services... | Open |
| 677423 | CA | Stockton - Reclamation District No. 2074: 2021-2022 LEVEE MAINTENANCE PROJECT. Perform the following work on the levee areas of Brookside Estates, Stockton, California including. a) Remove and dispose of vegetation assoc... | Open |
| 676849 | TX | ALLEN: LITTER COLLECTION SERVICES... | Open |
| 676175 | CA | Placer County: w/ *ADDENDA 1-2* COMPOST LEACHATE POND IMPROVEMENTS. The Work generally consist of concrete saw cutting, concrete demolition and reconstruction, excavation of approximately 31,000 cubic yards of soil, inst... | Open |
| 675700 | AK | Matanuska-Susitna Borough: TAX FORECLOSURE PROPERTY CLEAN-UP 1146B01L017. The Matanuska-Susitna Borough is requesting bids from qualified contractors to provide junk removal and disposal services from a tax foreclosed pr... | Open |
| 675673 | CA | Napa County: Litter Pick up - Upper Valley Waste Management Agency. This is a Request for Information (RFI) only and does not constitute a commitment, implied or otherwise, that Napa County or the Upper Valley Waste Mana... | Open |
| 675631 | MO | St. Louis County DOT: Consultant Engineer for North Villanova Drive Sinkhole Repair... | Open |
| 675554 | KY | Lawrence: Nelson Thompson Slide & Drainage AML. ... | Open |
| 674752 | MS | Ocean Springs: DISASTER DEBRIS REMOVAL SERVICES for the clean-up, demolition, removal, reduction, and disposal of debris resulting from a natural or manmade disaster as directed by the City to eliminate immediate threats... | Open |
| 673948 | CA | Laguna Niguel: Maintenance for Salt Creek Mitigation. The City of Laguna Niguel seeking an experienced landscape maintenance company to provide installation, 5-year maintenance, and monitoring and reporting by a restorat... | Open |
| 673899 | FL | Gulf Breeze: Disaster Debris Removal Services. The City of Gulf Breeze invites bids for Disaster Debris Management and Removal Services via online bidding. The request includes the establishment of a pre-disaster standby... | Open |
| 673491 | PA | PennDOT: (E05178) (SOI/LOI) Design and Misc Services, District 12 BOF Bridges 2021. The Department of Transportation will retain an engineering firm for a project specific Open-end agreement for the services indicate... | Open |
| 672347 | MS | ADAMS COUNTY: 2021-0031 *w/ADDENDUM 1* DISASTER DEBRIS MONITORING. *BID DUE DATE EXTENDED TO 7/6/21** To provide Disaster Debris Monitoring services in response to the impact of Natural Disasters.... | Open |
| 672267 | CA | Monterey Regional Waste Management District: Mass excavation of a future solid waste disposal cell at the Monterey Peninsula Landfill, a Class III municipal solid waste landfill. The engineer's estimate for construction ... | Open |
| 671784 | CA | Pismo Beach: Litter Removal Services. Litter removal and cleanup services, five (5) days per week to the areas described in Exhibit A including: Pismo Pier Parking Lot area, Downtown Streets and 3 Upper Parking Lots, Add... | Open |
| 671699 | WA | WA Department of Ecology : *ADDENDUM 1* Tacoma Smelter Plume - Yard Program Group 12 SA. This project remediates soils contaminated with arsenic and lead by operations at the former Tacoma Asarco Smelter at twenty-thr... | Open |
| 688981 | MI | Detroit: Hazardous Clean-Up Services. Scope of work includes but not limited to Hazardous Material Clean-Up Service Provides 24-Hour Emergency Response Operations Land/Water based environmental cleaning, waste removal an... | Open |
| 687559 | CA | Pasadena: w/ *ADDENDUM 1/Q&A* On-Call Biohazardous Waste Cleanup. The Department of Public Works is experiencing an increase in the number of calls for the removal and cleanup of biohazardous waste or other substances i... | Open |
| 685668 | PA | PennDOT: (E05237) (SOI/LOI) Design and Misc Services, District 12 General Design Open End 2021 - 2. The Department of Transportation will retain an engineering firm for (1) open-end agreement for the services indicat... | Open |
| 685573 | PA | PennDOT: (E05130) (SOI/LOI) Design and Misc Services, $1.5 Million Open End for Engineering, Environmental and Review Services. The Department of Transportation will retain an engineering firm for (1) open-end agreem... | Open |
| 684269 | OK | Oklahoma Energy Resources Board (OERB): Decker R. Project U261 & Lloyd M. Project T188 Work on this project includes removing and disposing of flowlines, gravel, concrete, anchors, tanks, and debris, closing pits, remov... | Open |
| 683676 | MI | Detroit: (RFQ) DSS Supply Schedule 2 Blight Remediation Services. The City of Detroit Office of Contracting and Procurement (OCP) requests quotes from Detroit Supply Schedule Suppliers to provide blight remediation servi... | Open |
| 683345 | CA | Cathedral City: HOMELESS ENCAMPMENT CLEAN UP AND SUPPORT SERVICES. The purpose of this Request for Proposal (RFP) is to acquire a contractor who can provide turnkey homeless encampment site cleanup and support services f... | Open |
| 682552 | OK | Oklahoma Energy Resources Board: Commissioners of Land Office 30 (CLO) Project, Number: Q332, County: Pottawatomie - Commissioners of Land Office 35 (CLO) Project, Number: Q388, County: Pottawatomie - Citizen Potawat... | Open |
| 681933 | WA | WA Department of Ecology : *ADDENDUM 1* TCP Engineering Services – Marshall Landfill Cleanup. Seeking Statement of Qualifications from Architectural/Engineering (A/E) firms for remediation work in accordance with the Mod... | Open |
| 681859 | CA | San Diego County: w/ *ADDENDUM 1* LEAD REMEDIATION, BERM AND DRAINAGE RESTORATION AND HYDROSEEDING. The County of San Diego, Sheriff's Department (County) requires lead removal and berm restoration services of the firing... | Open |
| 681705 | KS | Ellis County: Site Cleanup/Salvage. Ellis County is requesting proposals for recycling/removal of material from a community dumpsite from approximately 1950's to 1975 located southwest of the Ellis County Landfill on pri... | Open |
| 681561 | IA | DUBUQUE: Tiffany Court - Lead Mine Sinkhole Remediation Project. ... | Open |
| 680553 | PA | PennDOT: (E05218) (SOI/LOI) Design and Misc Services, Engineering and Environmental Services Open End. The Department of Transportation will retain a consultant firm for (1) open-end agreement for the services indica... | Open |
| 680379 | CA | Sonoma County: w/ *ADDENDA 1-2* Hauser Bridge Mitigation Planting and Monitoring Project. The County of Sonoma Department of Transportation and Public Works (County) is seeking proposals from a professional firm experien... | Open |
| 679688 | MI | MDOT Grand Region: Emergency Environmental Cleanup and Remediation Contract. ... | Open |
| 679086 | MS | Mississippi Department of Environmental Quality ("MDEQ"): (RFx3160004463/MDEQ-IFB08122021 (HazMat)) *w/ADDENDUM 1* Emergency Response and Cleanup Activities (HazMat). Emergency Response and Cleanup Activities involv... | Open |
| 677354 | OH | Cleveland: Disposal of Debris at Landfills, Transfer Stations or Recycle/Reclaim Facility Sites. ... | Open |
| 677231 | ME | Washington County Development Authority: (RFQ) Cutler Base Recreation Building Clean-up Project. The Washington County Development Authority, Cutler, ME was awarded a Cleanup Grant to clean up the Former Navy Recreati... | Open |
| 676129 | MN | STILLWATER: ST CROIX RIVERBANK STABILIZATION AND RIVERWALK. ... | Open |
| 674862 | NC | Pamlico Co: Disaster Debris Removal and Disposal Services: Clearance and disposal of Vegetative Debris and C&D (Construction and Demolition) Debris for the tropical, winter and nor' eastern storm seasons through June 30,... | Open |
| 674195 | NY | NYCHA: SMD SERVICES - OIL SPILL CLEAN-UP AND HAZARDOUS/NON-HAZARDOUS WASTE DISPOSAL COLLECTED FROM VARIOUS DEVELOPMENTS WITHIN ALL FIVE (5) BOROUGHS OF NEW YORK CITY. Without limiting the generality of this Contract, the... | Open |
| 673490 | PA | PennDOT: (E05123) (SOI/LOI) Design and Misc Services, Engineering and Environmental Open End. The Department of Transportation will retain an engineering firm for (1) open-end agreement for the services indicated bel... | Open |
| 673375 | AL | BAY MINETTE: Disaster Debris Removal and Disposal Services ... | Open |
| 673373 | AL | Mobile County: DEBRIS REMOVAL SERVICES ... | Open |
| 672967 | CA | Western Municipal Water District: w/ *ADDENDUM 1/Q&A* Flow Monitoring to Identify Sources of Unknown Flows to Western Water Recycling Facility. Qualified firms to provide Flow Monitoring to Identify Unknown Flows to Wes... | Open |
| 671843 | OR | Oregon City: Disaster Recovery and Protection Services.The objective of this solicitation is to obtain information about Managed Disaster Recovery and as a separate component, Threat Protection services. The City intends... | Open |
| 671763 | CA | San Pablo: Annual Creek Cleanup Inspection, Post-Construction Mitigation Monitoring, and On-Call Services. Annual Creek Cleanup Inspection Annually, the City maintains City-owned sites on Wildcat and San Pablo Creeks wi... | Open |
| 671671 | NC | Gaston Co: Roadside Clean-up Services... | Open |
| 686455 | CA | LODI: w/ *ADDENDUM 1* LODI LAKE RIVERBANK STABILIZATION PROJECT SECTION 1 1101 W TURNER ROAD. The Work includes clearing, grubbing, and selective tree removal and trimming, concrete slope protection removal and disposal,... | Open |
All sample Soil and groundwater, roadway cleanup bids bids
---