Online Source for Underground and Above Ground Tank Bids and Water Storage Bids
We post bids from every agency, county, and municipality nationwide to ensure you get all the jobs you need to grow your business.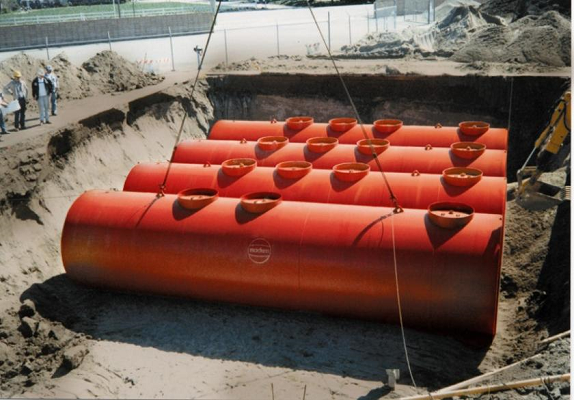 Don't lose out on a job because you missed the RFP.
Staying on top of all the bids at all the sources is time-consuming. Unless you're on top of it, you can easily miss a bid and lose out on business without even knowing it. Fuel tanks UST/AST storage Bids are just a matter of opening your email in the morning.
Lost opportunities are costing you business.
We gather all the Fuel tanks UST/AST storage Bids in your state and across the country so you don't have to.
Daily Email Notifications
Get notified by email whenever a job matching your specific criteria has been added to our database. Connect to Fuel tanks UST/AST storage bids instantly.
Search Active Bids Online
Search our database 24 hours a day to find more bids. Our nationwide database is comprehensive and user-friendly.
No Charge for Specs
Our bids are complete. Whenever available, bid specifications, addenda, and documentation are provided to you at no additional cost.
Unlimited Users at No Added Cost
Add as many additional users from your company at no additional cost. Each person gets their own bid profile.
This is our Specialty
We don't just include the environmental industry, we specialize in it. Our team has decades of experience to provide you the best-fit opportunities.
How to Get Started
Signing up is easy. Just select the types of bids you would like, and the states where you do business. We'll do the rest. Get started today! No credit card required for free trials!
Start 30 Day Free Trial
Sign Up
Set up your bid profile and preferences.
Receive Bid Requests
Emails come to your inbox four times daily with opportunities matching your profile.
Enjoy New Opportunities
Grow your business fast by letting us find you the best jobs available.
Make the Most of our Service with our Free Platform Features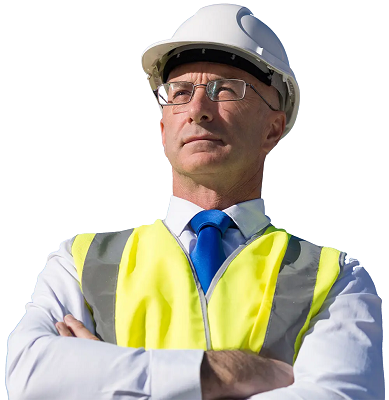 Bid Bookmarks
Easily bookmark bids you don't want to lose track of. Retrieve them later through your custom bookmarks dashboard.
Bid Reminders
Never forget about another opportunity - select a date and we'll automatically remind you about specific bids.
Saved Searches
Always using the same search criteria? Save time by entering it once, then running that search in the future with just one click.
Bid Tracking System
Easily manage all the bids your company is involved in, and add your own notes and labels. Easily collaborate across your team.
Start 30 Day Free Trial
Sample Fuel tanks UST/AST storage Bids
Please note these bids are EXPIRED and are SAMPLE content of what we offer to our paid subscribers
| State | Bid Description | View |
| --- | --- | --- |
| WA | XX Yakima-Tieton Irrigation District: SMALL WORKS ROSTER. The Yakima-Tieton Irrigation District is currently accepting applications from licensed contractors interested in being placed on the District's Small Works Roste... | Open |
| NJ | Hainesport: Environmental Engineering/ LSRP Services Paul's Tank Cleaning Site Block 96, Lot 1.07 ... | Open |
| CA | Irvine Ranch Water District: w/ *ADDENDA 1-5* 1.3 MG Fleming Zone 8 Reservoir and Zone 8 to 9 Pump Station. The project includes, but is not limited to, demolishing of existing storage building, administration building, ... | Open |
| FL | Clay County Utility Authority: *Addenda 1-3* Ground Storage Tank Maintenance and Rehabilitation Service.Clay County Utility Authority (CCUA) is seeking the services of experienced industrial contractors that possess tec... | Open |
| NC | Pender Co: FORMER INDUSTRIAL BROWNFIELDS PROPERTY COMMERCE PARK PENDER COUNTY, NORTH CAROLINA DECOMISSIONING AND DEMOLITION LUMP SUM/UNIT RATE PROPOSAL... | Open |
| PA | County of Bucks: 23-05/22 *w/ADDENDA 1-3* Building Demolition at Three County Locations. **The due date for uploading your electronic bid response to the PennBid website is 11:15 AM on May 31, 2022.** The work to... | Open |
| AL | Alabama Institute for Deaf and Blind: Complete Demolition of the Former North Alabama Regional Hospital Building No. 14 Cafeteria Building Pavilion Structures Two Water Towers Fuel Storage Tank... | Open |
| PA | Pennsylvania Department of General Services: Environmental Remediation Services. To perform a full range of environmental remediation and investigative services on an as needed basis, including but not limited to, st... | Open |
| MO | Truman State University: *ADDENDUM 1* Greenwood School Aboveground Storage Tanks/Boiler Removal... | Open |
| TX | Corpus Christi : *ADDENDA 1/2* Elevated Water Storage Tanks. The project scope of work includes the construction and painting of a composite type 3,000,000-gallon water elevated storage tank (EST) (Flour Bluff Elevated ... | Open |
| GA | Columbus: *ADDENDUM 1,2,3* FORMER GEORGIA STATE FARMERS MARKET PHASE II – SITE REMEDIATION, DEMOLITION and TANK REMOVAL. *Due date change to 6/10/22* ... | Open |
| TX | Harris County Municipal Utility District No. 6 : *ADDENDA 1 & 2* Elevated Storage Tank Demolition. Demolition of an existing 500,000 gallon elevated storage tank including the foundation and associated piping.... | Open |
| NJ | Monmouth County Park System: Demolition Work and Site Restoration at Dorbrook Recreation Area in Colts Neck, NJ. It shall be the purpose of this contract to make available to the Monmouth County Park System an authorize... | Open |
| NJ | Southeast Morris County Municipal Utilities Authority : Tank Improvement Program (TIP) Phase 1 Re-bid ... | Open |
| NM | Truth or Consequences: *ADDENDA 1-3* Main Street District (MSD) Water System Improvements. The Project includes the following Work: Project is to replace 23,600-feet of waterline in the Main Street District (MSD) of the ... | Open |
| WA | XX Yakima County Fire Protection District 12 : 2021 SMALL WORKS ROSTER . In accordance with the Revised Code of Washington 39.04.155. Yakima County Fire Protection District 12/ West Valley Fire Department and Yakima ... | Open |
| NJ | West Windsor: DEMOLITION OF TOWNSHIP OWNED STRUCTURES LOCATED AT 269 CLARKSVILLE ROAD, BLOCK 93, LOT 1 AND 10 NORTH MILL ROAD, BLOCK 19, LOT 34 Bids will be accepted from demolition companies licensed by the State of N... | Open |
| MO | ST. LOUIS: NORTH RIVERFRONT REDEVELOPMENT SOIL REMEDIATION AND GRADING. This scope is related to all subsurface remediation including excavation and disposal of hazardous wastes, assistance with removal of USTs, compac... | Open |
| IN | GREENFIELD: WASTEWATER TREATMENT PLANT IMPROVEMENTS PROJECT The Project includes the following Work: The project includes replacement of the existing WWTP with a new plant consisting of: raw sewage lift station, val... | Open |
| NJ | HOUSING AUTHORITY OF THE CITY OF PATERSON : Licensed Site Remediation Professionals "LSRP" & Underground Storage Tank "UST" Removal Contractor for the Removal of Five (5) Underground Storage Tanks Authority Wide Revised ... | Open |
| PA | County of Bucks: 41-08/22 **CANCELED** Demolition of Former Women's Community Corrections Center. **Please be advised the County of Bucks has cancelled this bid and will re-bid at a later date.** The work to be d... | Open |
| FL | Garney: Sarasota County Bee Ridge Water Reclamation Facility AWT Expansion 5550 Lorraine Road, Sarasota, FL 34240. Garney Construction Company (CMAR), is posting an Invitation to Bid for the Expansion project for the fol... | Open |
| NC | Wake Forest: Re-Bid *DOCUMENT ADDED* *W/ADDENDUM 1-4- Wake Forest, NC - G. G. Hill WTP Lagoon Closure. The closure of existing alum lagoons and related structures, removal of three above ground storage tanks (ASTs) use... | Open |
| TX | Angleton: Chenango GST Replacement. The project generally consists of the construction of a 1 million gallons prestressed concrete ground storage tank for storage of drinking water at the Chenango Water Plant, located at... | Open |
| WA | XX WEST VALLEY SCHOOL DISTRICT #208 ANNOUNCEMENT SMALL WORKS ROSTER & ARCHITECT. NOTICE IS HEREBY GIVEN that applications for listing on the West Valley School District Small Works Roster and Architects (letters of inte... | Open |
| MN | Lakeville: Abatement and demolition project Site 1 - Former Royal Milc Facility 8860 Upper 208th Street Lakeville, MN 55044 City Project 21-26 Site 2 - Former BP Facility 17471 Kenwood Trail Lakeville, MN 55044 City ... | Open |
| MA | Waltham : *Addenda1-2* Exterior Historical Renovation of Cardinal Cottage, 2022. The City of Waltham, Massachusetts invites sealed bids from Contractors for the Exterior Historical Renovation of Cardinal Cottage at 282 ... | Open |
| MI | Battle Creek: *ADDENDUM 1* MINGES BROOK PUMP STATION O-15 IMPROVEMENTS. The City of Battle Creek will accept sealed bids for the Minges Brook Pump Station O-15 Improvements project. This project consists of, but is not l... | Open |
| NJ | HOUSING AUTHORITY OF THE CITY OF PATERSON: CFP 1480 Authority Wide for Underground Storage Tank Removal Authority Wide. The Housing Authority of the City of Paterson is requesting Proposals from qualified Environmental ... | Open |
| NJ | RARITAN TOWNSHIP MUNICIPAL UTILITIES AUTHORITY: *Addendum 1* MAIN TREATMENT PLANT REPLACEMENT OF SLUDGE HOLDING TANK NO. 1 FLEMINGTON, NEW JERSEY. THE PROJECT GENERALLY CONSISTS OF REPLACING AN EXISTING 134,000 GALLON S... | Open |
| IN | Portage: Demolition of Structures and UST System Closure at 5439 Central Avenue Work to be performed on the above project includes but is not limited to demolition of an abandoned automobile service station, removal a... | Open |
| TX | Princeton : *ADDENDA 1 & 2* 2 MG South Elevated Storage Tank. The Work is to include furnishing all labor, materials, and equipment, and performing all work necessary for the construction of a proposed 2-million-gallon c... | Open |
| IL | Mount Zion: 100,000 GALLON MULTI-COLUMN ELEVATED WATER STORAGE TANK DEMOLITION The work for which bids are asked includes the following: Demolition, removal, and disposal of the existing 100,000-gallon multi-column elev... | Open |
| CA | Contra Costa Water District: w/ *ADDENDUM 1* Randall-Bold Water Treatment Plant Chemical Storage Improvements, Phase 2. The Work includes, but is not limited to, removing existing chemical storage tank; demolishing concr... | Open |
| PA | Century Engineering, a Kleinfelder Company, Hartleton Borough Municipal Authority, Union County: 2022-WW01, 2022-WW02 *w/ADDENDA 1-3* Hartleton Wastewater Treatment Plant Replacement Project - General Construction and El... | Open |
| NJ | Ocean County: Professional Engineering Services for Underground Storage Tanks. A. Underground Storage Tank Services B. Site Remediation Services... | Open |
| NJ | PARSIPPANY TROY HILLS: Vail Water Tank Painting and Rehabilitation. In general, this project includes surface preparation and painting of the tank interior and exterior and repair of concrete foundation piers. The projec... | Open |
| CT | Wallingford: *Addendum 1* Removal of Existing Underground Storage Tank and Dispensing System. The Town of Wallingford is seeking bids for Removal of Existing Underground Storage Tank and Dispensing System . ... | Open |
| CA | Chino Hills: 1,2,3-Trichloropropane (1,2,3-TCP) Removal Treatment Plant Project. The Work comprises, but is not limited to: mobilization/demobilization, site shoring, demolition, site grading, site piping, site work, con... | Open |
| TX | The Sheldon Road Municipal Utility District : Demolition of an existing 15,000-gallon hydropneumatics tank and the installation of a new 20,000-gallon hydropneumatics tank at the District's Rolling Hills Water Plant. Th... | Open |
menu
Your free trial is a few clicks away
Envirobidnet posts hundreds of Fuel tanks UST/AST storage bids! Sign up for a 30-Day no-obligation free trial, no credit card required.
x Close