Bid Centerbusiness_center
Online Source for Underground and Above Ground Tank Bids and Water Storage Bids
We post bids from every agency, county, and municipality nationwide to ensure you get all the jobs you need to grow your business.
Don't lose out on a job because you missed the RFP.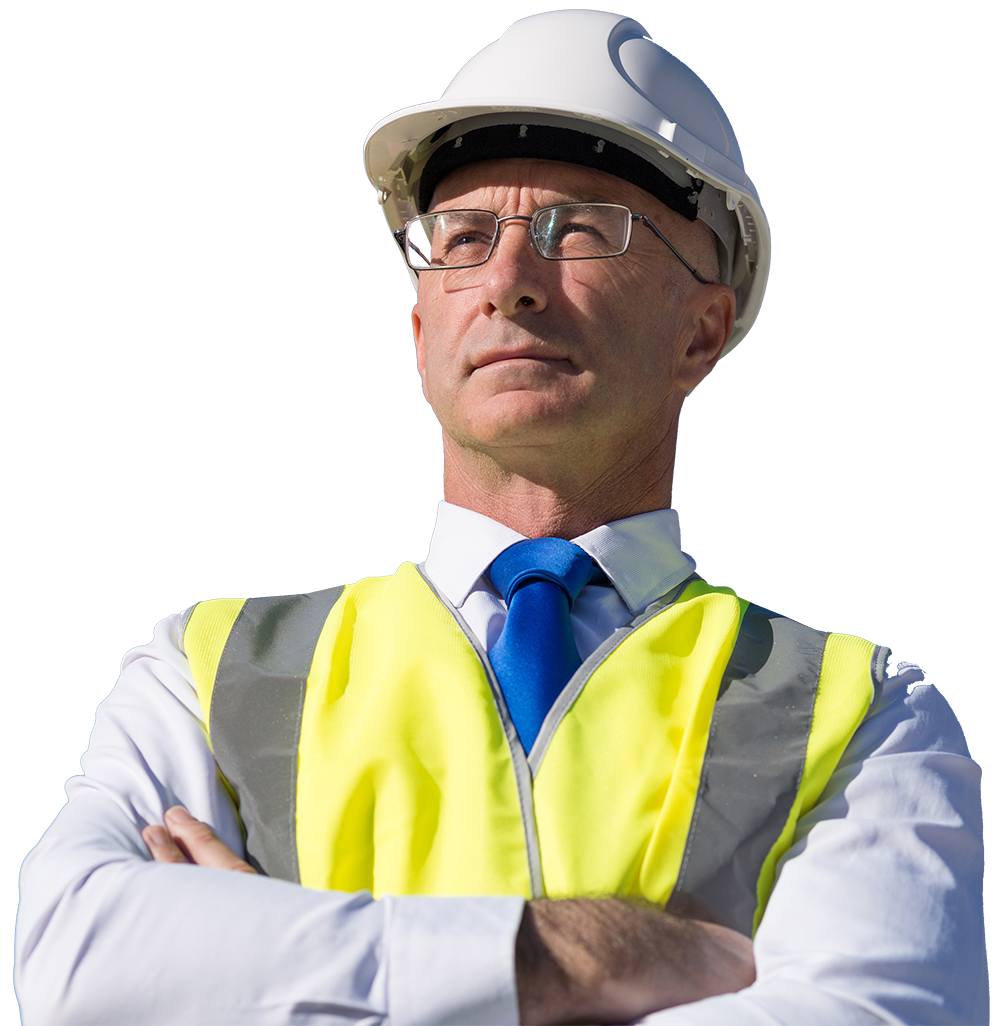 Why Envirobidnet?
One Price for all Services
Our fees are all inclusive, including all services and agencies, no gimmicks and no add-ons! Never "pricing starts at"!
Additional Users are Free
Add as many additional users from your company at no additional cost, and each person gets their own bid profile.
No Charge for Specs
Our Fuel tanks UST/AST and water storage bids are complete. Whenever available, bid specs are provided to you at no additional charge.
Envirobidnet is the Most Comprehensive and Cost Effective Service on the Planet!
30 Day Free Trial
*No Credit Card Required
Snapshot of Sample Fuel tanks UST/AST and water storage Bids
Please note these bids are EXPIRED and are SAMPLE content of what we offer to our paid subscribers
| Bid ID | State | Bid Description | View |
| --- | --- | --- | --- |
| 687108 | IN | Purdue University: *ADDENDUM 1* West Lafayette Campus – Project 6 Tarkington Hall Brine Tank Rehabilitation – 2021 ... | Open |
| 687051 | AZ | Casa Grande: LANDFILL DIESEL FUEL TANK REPLACEMENT PROJECT. The City of Casa Grande is seeking proposals for the replacement of the existing aboveground fuel tanks at the City of Casa Grande Municipal Landfill, 5200 Chui... | Open |
| 686940 | VA | Fairfax: MODIFICATIONS AND SPOT COATING OF WILLSTON TANK... | Open |
| 686909 | TX | Brazosport College : Chemical Drum Replacement. The College is seeking vendors for the fabrication and installation of a drum to replace an existing tank that needs to be replaced due to the decay of stored contents. Fa... | Open |
| 686861 | IL | West Chicago: Cleaning, Repairing, & Painting 500,000-Gallon Ground Storage Reservoirs: Booster Number 4 Reservoir & Helena Drive Booster Number 8 Reservoir ... | Open |
| 686855 | IL | NORTH AURORA: 0.75 MG CENTRAL WATER TOWER The proposed improvements for the 0.75 MG CENTRAL WATER TOWER consist of the construction of a new 0.75 MG Elevated Storage Tower consisting of a three quarter (0.75) million-ga... | Open |
| 686476 | CA | Millbrae: w/ *ADDENDA 1-2* Sodium Hypochlorite Improvements Project - Redesign. Replacement of two sodium hypochlorite storage tanks and associated fill piping and strainer.... | Open |
| 686317 | TX | Houston: Chemical Tank Installation. ... | Open |
| 686244 | KY | Clay City: Pompeii Road 100,000 Gallon Elevated Water Storage Tank... | Open |
| 686183 | AR | Mount Olive Water Association, Madison - St. Paul: Southern Madison County Water Main Extensions. The Project consists of constructing approximately 50.4 miles of new water mains ranging in size from 2 inches to 6 in... | Open |
| 686171 | AR | Mount Olive Water Association: Southern Madison County Water Main Extensions Project. The Project consists of constructing approximately 50.4 miles of new water mains ranging in size from 2 inches to 6 inches; 4 new ... | Open |
| 686062 | TN | Cannon and Cannon: Construction of the Dry Valley Storage Tank ... | Open |
| 686022 | NM | LOS ALAMOS: Bayo Booster Non-Potable Water Storage Tank Construction Project – Phase I ... | Open |
| 686014 | IL | Millstone Water District: Homberg Water Tower Tank Painting The project consists of repairing and painting the Homberg Elevated Water Tower and other necessary appurtenances. ... | Open |
| 685612 | FL | Key West: *Addendum 1* Richard A. Heyman Environmental Protection Facility Ferric Sulfate Tank Replacement and Gangway Replacement. The project contemplated consists of providing all site work, materials, equipment and l... | Open |
| 685418 | TX | Polk County: FY 2020 CDBG Water Project TDA No. 7220361. Scope: *Rehabilitation of existing 40,000 Gallon Welded Steel Ground Storage Tank. *Construction of new 40,000 Gallon Welded Steel Ground Storage T... | Open |
| 685288 | KS | Newton: Water Storage Tanks. Construction of two (2) new 1.9 MG ground storage tanks, the demolition of the existing 3.8 MG ground storage tank, and new waterlines for connection to the existing potable water supply line... | Open |
| 685162 | FL | Fernandina Beach: *Addenda 1-3* Fleet - Replace Fuel Tanks City Public Works Yard. The City of Fernandina Beach will receive sealed competitive responses for requirements for the following Fleet - Replace Fuel Tanks Cit... | Open |
| 685021 | FL | Callaway: *Addendum 1* Fireguard Fuel Tank Purchase and Installation. Supply and install (1) 4K gallon, 2-compartment UL2085 Fireguard fuel tank with remote fills, level gauges and new fill rite pumps. Connect new pumps ... | Open |
| 684911 | MI | Delton: Delton Kellogg Schools UST Removal & AST Replacement. SCOPE OF WORK INCLUDES BUT NOT LIMITED TO UNDERGROUND FUEL STORAGE TANK REMOVAL & INSTALLATION OF ABOVE GROUND STORAGE TANK... | Open |
| 684766 | MD | Howard County: Guilford Elevated Water Tank. Howard County intends to procure the services of a construction firm to perform construction of a proposed 2,500,000-gallon composite elevated water storage tank (EWST). The p... | Open |
| 684733 | WA | Vancouver : *ADDENDUM 1* Water Station 7 Tower Internal Coating... | Open |
| 684694 | IL | Aurora: Fox Valley East Ground Storage Tanks Rehab The work includes, but is not limited to, furnishing all labor, machinery, tools, rigging, brushes, material, equipment, bonds, and insurance necessary to clean, abrasi... | Open |
| 684450 | WA | Spokane : Portable Storage Frac Tanks. The City of Spokane is seeking quotes for Portable Storage Frac Tanks to be used for deicing liquid storage by the Street department. Used product may be accepted. ... | Open |
| 684443 | WA | PUD NO. 1 OF DOUGLAS COUNTY: CONSTRUCT HYDROGEN PRODUCTION AND FUELING FACILITY ... | Open |
| 683922 | KS | State of KS: Remove Fuel Tanks. ... | Open |
| 683862 | VA | Virginia Commercial Space Flight Authority: One (1) 40,000 – 60,000 gallon Horizontal, Vacuum Insulated Liquid Oxygen (LO2) Tank ... | Open |
| 683740 | MS | DIAMONDHEAD WATER AND SEWER DISTRICT BUILD 750,000 ELEVATED STORAGE TANK The Diamondhead Water & Sewer District Elevated Storage Tank Project requires the successful Bidder to construct a 750,000750,000 elevated wat... | Open |
| 683379 | CA | Fresno: w/ *ADDENDA 1-2* (RFQ) Southwest Recycled Water System Storage Tank and Booster Pump Station. Qualified civil engineering consulting firms (Respondents) to provide design, bidding and construction support service... | Open |
| 683282 | IL | EAST DUBUQUE: WATER SYSTEM IMPROVEMENTS 2021 CONTRACT A WATER TOWER . The Contract A Water Tower project consists of the construction of a 200,000 gallon single pedestal water tower. ... | Open |
| 682920 | NM | Pueblo of Acoma: ACOMA PUBLIC WATER SYSTEM & WATER STORAGE TANK IMPROVEMENTS The Project consists of the construction of 350,000-gallon McCarty's water storage tank... | Open |
| 682659 | NE | Arlington Public Schools: Site preparation, tank installation, and service to and for diesel fuel storage at our transportation facility located at 720 W Elkhorn, Arlington ... | Open |
| 682463 | IN | Brazil: Construction of a new Elevated Water Storage Tank and new Water Booster Station to serve the City's Industrial Park. The Project will be constructed in one (1) single prime contract, which is outlined in t... | Open |
| 682207 | CA | LOS OSOS CSD: 16TH STREET SOUTH TANK RECOATING PROJECT. The work is comprised of providing re-coating of the entire tank exterior including appurtenances, complete tank interior re-coating including dollar plate and raft... | Open |
| 681996 | KS | Valley Center: Valley Center Water Tower Rehabilitation. Rehabilitation of Valley Center's existing 750,000-gallon composite water tower. Rehabilitation includes pressure washing and overcoating exterior coatings, sandbl... | Open |
| 681555 | NM | Grant County: JET-A FUEL STORAGE, BULK LOADING SYSTEM AND FACILITY IMPROVEMENTS. Grant County is requesting Bids for the construction the construction of the Grant County-Silver City Airport Fuel System Upgraded, Phase 1... | Open |
| 681198 | OK | NORMAN UTILITIES AUTHORITY: WATER TREATMENT PLANT CARBON DIOXIDE REPLACEMENT TANK This project will involve the removal of the existing 30-ton carbon dioxide tank at the Water Treatment Plant, complete installation of ... | Open |
| 680823 | TX | Kaufman: Construction of "STATE HIGHWAY 175 ELEVATED WATER TANK REPAIR & REPAINT". ... | Open |
| 680795 | TN | Nashville: Rehabilitate the two Bordeaux water tanks including but not limited to existing coatings removal, new coatings installation, new water line installation, valve vault improvements, telemetry pole installation, ... | Open |
| 680745 | WA | Moses Lake : *Addenda 1 - 3* Municipal Airport Fuel Storage Project. The project includes providing and installing an Avgas 100LL self-fueling station mounted on a concrete slab. The work shall include the design, fabri... | Open |
| 680426 | NC | Cleveland County Water: RFQ Five (5) Individual Distribution System Project Upgrades Request for Qualification for Engineering Services. Design, bidding and construction oversight of five (5) individual projects as outli... | Open |
| 680380 | GA | Marietta: FUEL SYSTEM INSPECTION, MAINTENANCE AND REPAIR OF GENERAL UNDERGROUND STORAGE TANKS (UST) AT FIVE (5) CITY OF MARIETTA SITE LOCATIONS ... | Open |
| 679871 | MA | Westfield: Installation and Replacement of Sodium Aluminate Tank. The City of Westfield invites sealed bids for Installation and Replacement of Sodium Aluminate Tank.... | Open |
| 679759 | IL | Village of Gilberts: Indian Trails Tower Exterior Repaint ... | Open |
| 679540 | TX | Roma ISD: Purchase and Installation of 8,000 gallon Diesel Fuel Tank. ... | Open |
| 679111 | MN | MN DNR: 2035 Gallon Plastic Brine Trank. One elliptical tank as specified in the event attachments. Additional purchase may be made within six months from the original bid contract date. The tank must be rotationally... | Open |
| 679049 | TN | Knoxville:* AND ADDENDUM 1* Underground Storage Tank Repairs... | Open |
| 678716 | FL | Bay County : Ferric Sulfate Stainless Steel Tank Re-Bid. The Bay County Board of County Commissioners (County) seeks bids from qualified contractors to provide and install a stainless-steel tank and other modifications ... | Open |
| 678424 | CA | SUNNYVALE: w/ *ADDENDUM 1* PROFESSIONAL SERVICES FOR UPGRADING OF FUEL TANKS AT THE CORP YARD. The scope of work generally includes preparation of: design development, bid documents, and bidding/construction support for ... | Open |
| 678378 | IL | Chicago Metro Water District: Reline Sodium Hypochlorite Tanks at the Calumet Water Reclamation Plant. Provide all labor, material, supervision, tools, equipment, materials, and appurtenances, including transportation,... | Open |
| 678375 | WA | Port of Vancouver: Fueling Station Improvements. The Fueling Station Improvements Project includes the demolition and replacement of the existing skid mounted fuel storage tank and dispensing system with a new 6,000-gal... | Open |
| 677952 | AL | AL State Port Authority: Gas Tank Painting... | Open |
| 677848 | CT | Windsor: *Addenda 1-2* DPW Fuel Station Equipment . Project will consist of supplying the materials and equipment for the replacement of underground storage tanks and fueling station at the Windsor Department of Public... | Open |
| 677585 | SC | Lake City: Division III Hospital 0.3 MG Elevated Tank Project. The work to be done consists of furnishing all materials, equipment and labor necessary to construct a 0.3 MG elevated water storage tank and associated app... | Open |
| 677530 | VT | VT Military Department: Fuel Dispensing Systems Service & Inspections. The State of Vermont Military Department is seeking proposals for service, inspection & maintenance of above ground fuel dispensing systems at Milit... | Open |
| 677482 | MI | Walker: Millennium Park - AST Removal. ... | Open |
| 677428 | CA | CA Dept of General Services: w/ *BID TAB* Sacramento Nitrogen Tank. Project comprises labor, material and services necessary for: Concrete pad and 6,000 gallon nitrogen tank. Connect tank to existing piping located on t... | Open |
| 677343 | AL | Loxley: 500,000 GALLON WATER STORAGE INDUSTRIAL PARK TANK. PAINTING AND REPAIR ... | Open |
| 677225 | WA | XX ZILLAH SCHOOL DISTRICT NO. 205: Small Works Roster. LICENCSED and have EXPERTISE: Architecture Asbestos Abatement Civil Engineering Hazardous Material Abatement Site Clearing/Excavation HVAC/Ductwork Demolit... | Open |
| 677223 | WA | Clark Public Utilities : Paradise Point Finished Water Tank No. 2 . The construction of a 0.58 million gallon welded steel water reservoir with associated site and yard piping work per the bid specifications and drawings... | Open |
| 677131 | CA | UCSF: (RFQ) PH CUP DIESEL TANK REPLACEMENT. Professional Architectural/Engineering (A/E) Consulting Services for thethe PH CUP Diesel Tank Replacement (PRJ-000069) project. The successful A/E team shall provide design, c... | Open |
| 677076 | CA | Placer County: w/ *ADDENDA 1-2* Above Ground Fuel Storage Tank & Dispensing Systems. Placer County is requesting bids for the purchase of One (1) New 6000 Gallon Diesel Fuel Above Ground Storage Tank. Stationary and full... | Open |
| 676870 | AL | Prattville: Golson Road Elevated Water Tank Rehabilitation. The Project includes the following Work: Interior & Exterior Coasting Rehabilitation of and Existing 500,000 Gallon Elevated Water Tank and related appurten... | Open |
| 676072 | CA | San Bernardino County: w/ *ADDENDUM 1* FUEL TANK INFRASTRUCTURE PHASE III VICTORVILLE. A State Contractor's Class B License is required to bid the Project. The Construction estimate is $700,000. **DUE DATE EXTENDED TO ... | Open |
| 676058 | NM | Lea County: CONSTRUCTION OF MALJAMAR FIRE STORAGE TANK - MESCALERO WATER COOPERATIVE (MRWC), NIGP COMMODITY CODE #: 968-78 BID #01-(21-22). The Project includes the following Work: Construction of a 30,000-gallon water t... | Open |
| 675798 | CA | CALTRANS: Fuel Tank Inspection, Service and Repair and Vapor Testing in San Diego County. Contractor shall furnish all labor, materials, parts, tools, equipment, travel, and incidentals necessary to perform fuel tank ins... | Open |
| 675704 | SC | Dorchester Co: REBID ETC Elevated Water Storage Tank. Work on the Project includes the construction of a 500,000-gallon elevated spheroid steel water storage tank along with associated site, piping and valving, electric... | Open |
| 675304 | IN | Paxton Water Corporation: WATER IMPROVEMENTS PROJECT 150,000 GALLONS GRAYSVILLE ELEVATED WATER STORAGE TANK Project shall include construction of multi-column double ellipsoidal elecated water storage tank at th... | Open |
| 675169 | UT | Springville City: Lower Spring Creek Tank #3 3MG Water Tank Springville City desires to retain the services of a Professional Consulting Engineering Firm to design a new 3-MG water storage tank. ... | Open |
| 675090 | WA | Marysville: Comeford Reservoir Recoat . The project is an exterior full recoat of the Citys elevated Comeford Reservoir, originally constructed in 1921 and no longer used for potable water storage but being maintained ... | Open |
| 674963 | TX | Hood: Rolling Hills Water Service DWSRF Water System Improvements. Construction of a new water treatment plant (WTP) to replace the existing WTP, including new ground storage tanks, hydropneumatic tank, high service... | Open |
| 674953 | IN | Northwest Jasper Regional Water District: I-65 Utility Extensions Division D – 0.15 MG Elevated Storage Tank The project is located northeast of the Interchange of Interstate I- 65 and State Road 10 behind Travel ... | Open |
| 674916 | AL | Mobile: PURCHASE OF 2,000 GALLON FUEL STORAGE TANK... | Open |
| 674817 | IL | Village of East Dundee: 500,000 Gallon Spheroid (Rte. 25) Exterior Repaint with Containment Wet Interior Repaint Dry Interior Partial Repaint And Miscellaneous Repairs. Contractors will be prequalified for different s... | Open |
| 674728 | SC | Darlington County Water and Sewer Authority: Ashland Storage Tank & Booster Pumps. Erection of a 750,000 gal. ground storage tank & piping to 2 booster pumps with electrical & VFDs. ... | Open |
| 674597 | OR | Josephine County: JET-A AIRCRAFT FUELING SYSTEM EQUIPMENT. PROJECT APPLICATION NO. COAR-2020-3S8-00046 AND COAR-2021-3S8-0058. Major elements of work for the project include, but are not limited to furnish and install a ... | Open |
| 673923 | CA | BAKERSFIELD: (RFQ) Coating Inspection services for Wastewater Division. The work to be performed consists of providing coating inspection services for the Wastewater Division. Work consists of, but not limited to: inspec... | Open |
| 673578 | MT | Yellowstone - Laurel: Construction of the Laurel Water Storage Tank Roof Recoat. The project consists of: Recoating the exterior roof (approximately 17,000 square feet) of a ground level welded steel water storage... | Open |
| 673433 | WA | WA Dept. of Enterprise Services : Old Cap Underground Storage Tank Removal. ESTIMATED BASE BID COST RANGE: $124,000.00 to $166,000.00 ... | Open |
| 673425 | IN | Carbon: DIVISION II – PAINTING OF 150,000 GALLONS SPHEROIDAL WATER STORAGE TANK The Project consists of: surface preparation and painting of interior and exterior of 150,000 gallons spheroidal elevated water storage ... | Open |
All sample Fuel tanks UST/AST and water storage bids
---