Wastewater Pipeline Inspection Bids and Wastewater Pipeline Cleaning Bids
Get connected to qualified bids daily. We won't disappoint.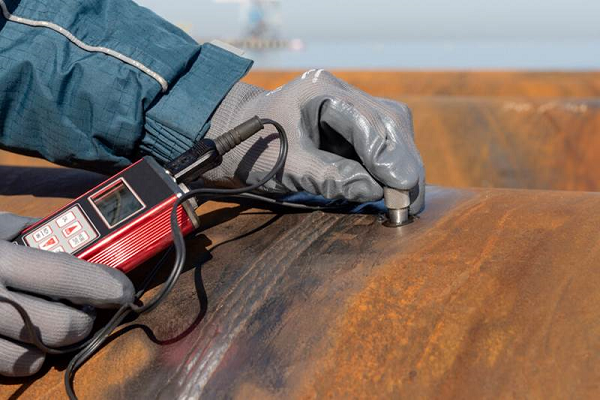 Don't lose out on a job because you missed the RFP.
Staying on top of all the bids at all the sources is time-consuming. Unless you're on top of it, you can easily miss a bid and lose out on business without even knowing it. Wastewater pipeline inspection and cleaning Bids are just a matter of opening your email in the morning.
Lost opportunities are costing you business.
We gather all the Wastewater pipeline inspection and cleaning Bids in your state and across the country so you don't have to.
Daily Email Notifications
Get notified by email whenever a job matching your specific criteria has been added to our database. Connect to Wastewater pipeline inspection and cleaning bids instantly.
Search Active Bids Online
Search our database 24 hours a day to find more bids. Our nationwide database is comprehensive and user-friendly.
No Charge for Specs
Our bids are complete. Whenever available, bid specifications, addenda, and documentation are provided to you at no additional cost.
Unlimited Users at No Added Cost
Add as many additional users from your company at no additional cost. Each person gets their own bid profile.
This is our Specialty
We don't just include the environmental industry, we specialize in it. Our team has decades of experience to provide you the best-fit opportunities.
How to Get Started
Signing up is easy. Just select the types of bids you would like, and the states where you do business. We'll do the rest. Get started today! No credit card required for free trials!
Start 30 Day Free Trial
Sign Up
Set up your bid profile and preferences.
Receive Bid Requests
Emails come to your inbox four times daily with opportunities matching your profile.
Enjoy New Opportunities
Grow your business fast by letting us find you the best jobs available.
Make the Most of our Service with our Free Platform Features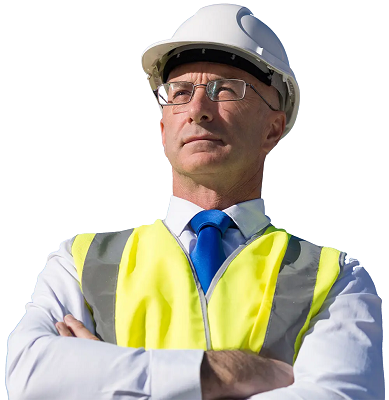 Bid Bookmarks
Easily bookmark bids you don't want to lose track of. Retrieve them later through your custom bookmarks dashboard.
Bid Reminders
Never forget about another opportunity - select a date and we'll automatically remind you about specific bids.
Saved Searches
Always using the same search criteria? Save time by entering it once, then running that search in the future with just one click.
Bid Tracking System
Easily manage all the bids your company is involved in, and add your own notes and labels. Easily collaborate across your team.
Start 30 Day Free Trial
Sample Wastewater pipeline inspection and cleaning Bids
Please note these bids are EXPIRED and are SAMPLE content of what we offer to our paid subscribers
| State | Bid Description | View |
| --- | --- | --- |
| WA | XX Yakima-Tieton Irrigation District: SMALL WORKS ROSTER. The Yakima-Tieton Irrigation District is currently accepting applications from licensed contractors interested in being placed on the District's Small Works Roste... | Open |
| FL | Clay County Utility Authority: *Addenda 1-3* Ground Storage Tank Maintenance and Rehabilitation Service.Clay County Utility Authority (CCUA) is seeking the services of experienced industrial contractors that possess tec... | Open |
| NY | Port Authority of New York and New Jersey : *ADDENDA 1 -4* Rebid - Cleaning and Disposal of Waste from Sanitary Lift/Storm Pump Stations and Sewer Lines at John F. Kennedy International Airport- Three-Year Contract ... | Open |
| NJ | Port Authority of New York and New Jersey : *ADDENDA 1 -4* Rebid - Cleaning and Disposal of Waste from Sanitary Lift/Storm Pump Stations and Sewer Lines at John F. Kennedy International Airport- Three-Year Contract ... | Open |
| NJ | OLD TAPPAN: Infiltration and Inflow Investigation Professional Services for Flow Monitoring and Analysis. ... | Open |
| PA | Altoona Water Authority: CSO Tanks & Sewer Line Cleaning. ... | Open |
| TX | Northwest Harris County No. 21 : *ADDENDA 1/2* Wastewater Treatment Plant Upgrades & Improvements 2017. The work consists of providing the necessary labor, materials, equipment, supervision, and plant to construct Waste... | Open |
| VT | VT Department of Environmental Conservation: Lead Service Line Identification Surveys at Small Public Water Systems. Vermont's Department of Environmental Conservation (DEC) seeks proposals for a contractor to survey and... | Open |
| FL | St. Petersburg : Pipe, Gravity Cleaning and CCTV Inspections... | Open |
| OR | Wilsonville: Charbonneau Utility Repair: Village Greens Circle and Edgewater Lane Project #1500, 2500, 4500 & 7500 ENGINEERING SERVICES. The City of Wilsonville is soliciting Proposals from firms experienced in providing... | Open |
| MI | Muskegon: Water Filtration Plant Water Intake System Inspection & Cleaning. The City of Muskegon Water Filtration Plant is seeking written proposals from qualified marine contractors to perform an inspection and cleaning... | Open |
| CA | Santa Clara Valley Water District: Almaden Valley Pipeline Inspection and Rehabilitation Project. ... | Open |
| UT | West Jordan: ZONE 6 HIGHWAY JUNCTION RESERVOIR 2 PROJECT The Work includes the construction of a new 3 MG AWWA D110, Type 1, prestressed concrete reservoir; reservoir inlet, outlet, underdrain, drain, overflow, and wash... | Open |
| NY | NYCDEP: INSPECTION, CLEANING AND REMOVAL OF RESIDUALS FROM PIPES AND OTHER AREAS. The Work under this Contract is to provide all necessary labor, parts, materials and equipment to inspect, clean and remove residuals from... | Open |
| MI | Ingham County: Drain Cleaning Services for the Ingham County Road Department. The County of Ingham (County) solicits bids from experienced and qualified vendors for the purpose of providing high-velocity vacuum truck (wi... | Open |
| NJ | Newton Housing Authority: Drain Cleaning Services proposals for drain cleaning of roof vents and main sewer lines at Liberty Towers... | Open |
| FL | Panama City: *Addendum 1* Citywide Sewer & Storm Pipe CCTV Inspection & Rehabilitation. Bids will be received for a single prime Contract. Bidders shall submit a Bid with unit prices for each requested item that they wi... | Open |
| MA | Dedham: Private Infiltration Removal & Inspection. The scope of work under this contract includes, but not limited to, the cleaning and television inspection of private sewers laterals in pipe diameters from 4-inch to 6-... | Open |
| NJ | South Jersey Port Corporation : Drainage System Maintenance Cleaning Services at the Broadway and Balzano Marine Terminals ... | Open |
| TX | Dallas Fort Worth International Airport : Landside Stormwater Pipe Televising and Cleaning Services.... | Open |
| PA | Philadelphia: B2314996 *w/ADDENDUM 1* Inspection & Maintenance of Green Stormwater Infrastructure (GSI) Subsurface Features & Porous Pavemnt. The Department is seeking proposals from Respondents with a demonstrated a... | Open |
| CA | Contra Costa Water District: w/ *ADDENDA 1-3* Phase 2 Los Vaqueros Reservoir Expansion Project Transfer Pipeline Inspection. The Work includes: Dewatering and Inspection of approximately 20,500 linear feet of 72" diamete... | Open |
| WI | Milwaukee MSD: DC0409 and Associated MIS Cleaning (Quest Project #8193725). The project consists of furnishing all labor, equipment and materials to clean diversion chamber DC0409 at the intersection of W. Mill Road and ... | Open |
| CO | Summit County Snake River Wastewater Treatment Plant: sewer line cleaning and video inspection services for its entire collection system over a four-year period. These services are to include regularly scheduled annual ... | Open |
| CT | Fairfield : Phase 4-Sewer System Cleaning CCTV and Rehabilitation... | Open |
| VT | Hartford : Wastewater Collection Line Cleaning, TV Inspection and Inspection Reporting Services. The Town of Hartford Public Works Department is requesting proposals for Wastewater Collection Line Cleaning, TV Inspection... | Open |
| KS | Hamilton: Wastewater Collection System Improvements. Qualified firms to undertake video inspection, rehabilitation of sanitary sewers by expand in place pvc liner process, and cementitious rehabilitation of sanitary sewe... | Open |
| WA | Anacortes : *ADDENDA 1 & 2* WWTP Outfall Relocation – Upland Phase. This project consists of construction of the upland portion of a new wastewater treatment plant outfall conveying treated effluent from the City's WWTP ... | Open |
| KS | University of Kansas: w/ *ADDENDA 1-2* Sanitary Sewer Evaluation - Phase 4. The University of Kansas is seeking proposals for completion of Phase 4 of the sanitary sewer system in the west district of campus (see Attach... | Open |
| CA | Modesto: w/ *ADDENDA 1-2* River Trunk Inspection and Condition Assessment. The Consultant or Contractor (Consultant) shall provide all labor, equipment, and materials to perform the services necessary for wastewater pipe... | Open |
menu
Your free trial is a few clicks away
Envirobidnet posts hundreds of Wastewater pipeline inspection and cleaning bids! Sign up for a 30-Day no-obligation free trial, no credit card required.
x Close